Trump rails against James Comey, FBI for "Spygate"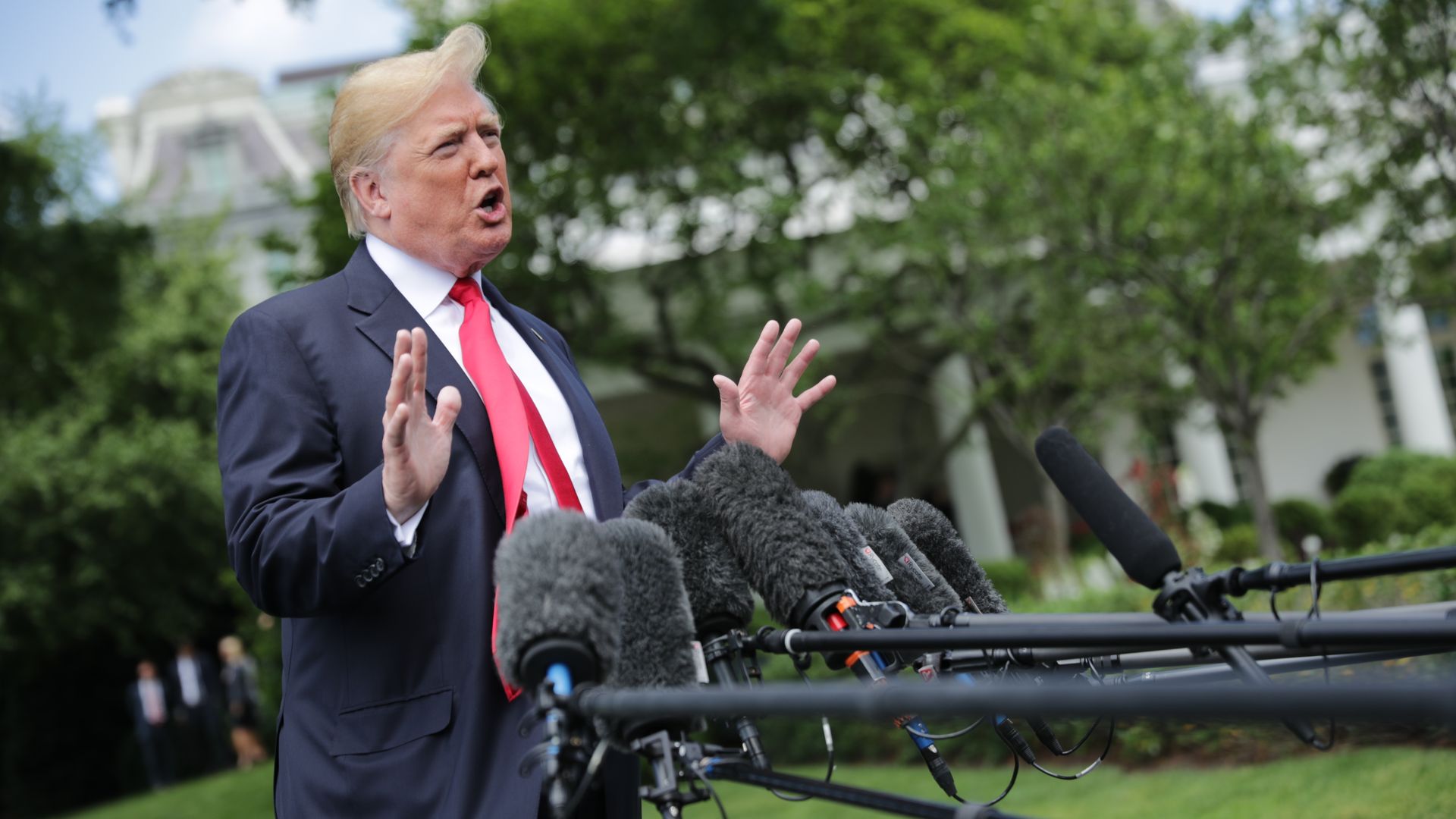 President Trump told reporters Wednesday that the White House has named the speculation surrounding whether the FBI planted an informant into the Trump campaign in 2016 "Spygate," adding that "there has never been anything like it in the history of our country ... [Former Deputy Director of National Intelligence James] Clapper sort of admitted they had spies in the campaign. I hope it is not true but looks like it is."
Reality check: Clapper told ABC's "The View" Tuesday that the FBI "were not" spying on the Trump campaign. "They were spying on, a term I don't particularly like, but on what the Russians were doing. Trying to understand were the Russians infiltrating, trying to gain access, trying to gain leverage or influence, which is what they do."
Trump also railed against his former FBI director James Comey, who oversaw the Bureau during the 2016 campaign: "I did a great service to this country by firing James Comey," Trump said.

As for Comey's tweets, in which he said Trump's FBI attacks "will do lasting damage to our country," Trump said, "If you look at what he said, all of the lies, all of the fiction, I think he's got a lot of problems."

Trump set a timeline on the North Korea, and said that "we should know next week" whether the summit in Singapore is still a go. "If we go, I think it will be a great thing for North Korea," he added.
Go deeper