Teacher narrowly defeats Kentucky top House GOP leader in primary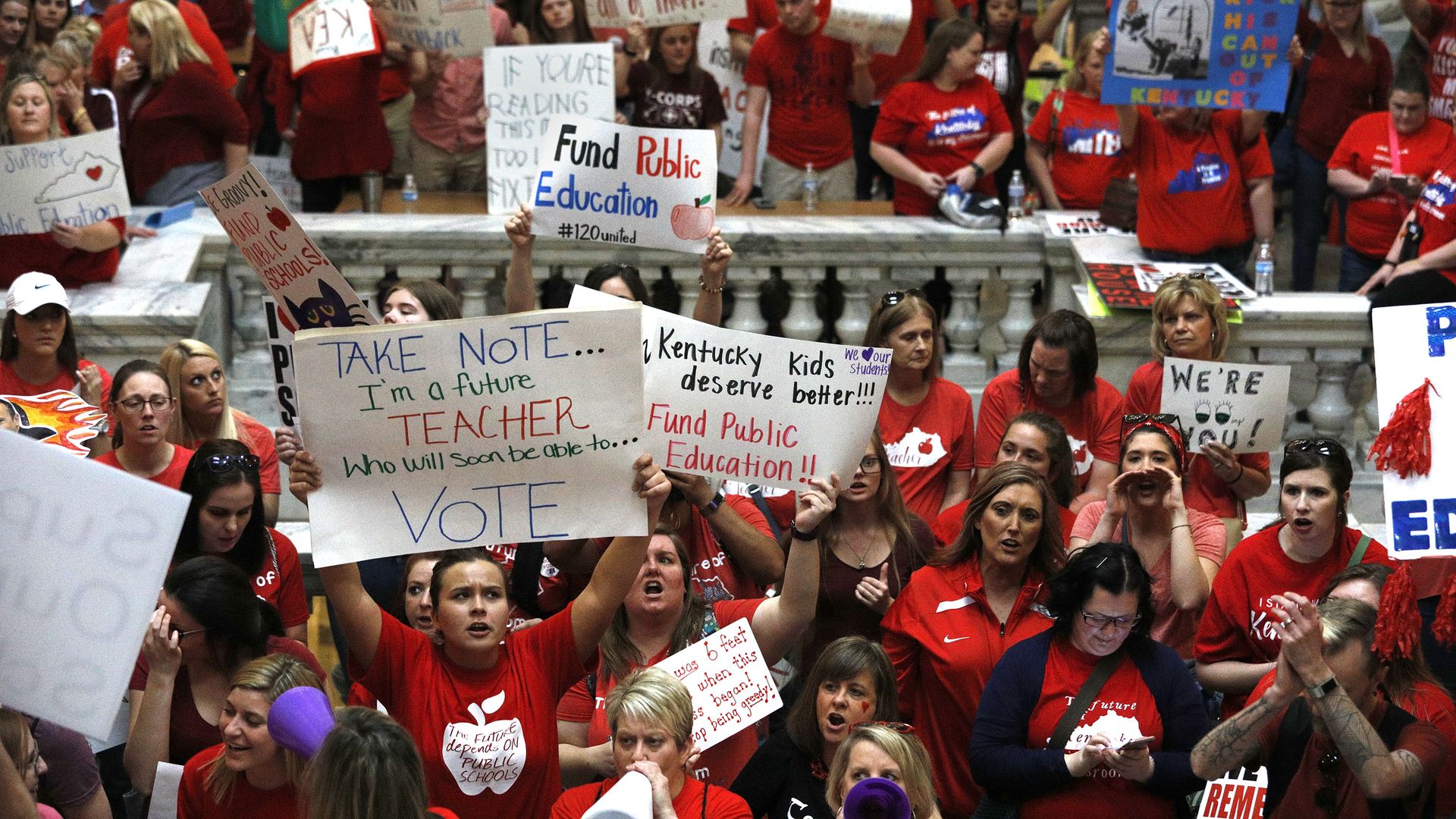 Kentucky teacher Travis Brenda on Tuesday defeated House Majority Floor Leader Jonathan Shell in the state's GOP primary election, reports The Lexington Herald-Leader.
Why it matters: This is a brutal blow against one of the state's most powerful politicians on the heels of brewing resentment over a controversial pension bill that was signed into law. Shell, who had the backing of U.S. Senate Majority Leader Mitch McConnell, was criticized for supporting the measure in this year's legislative session. Thousands of teachers across 26 counties in Kentucky called out sick and protested at the Capitol.
Go deeper