State Dept. health alert: Employee in China reported "abnormal" sound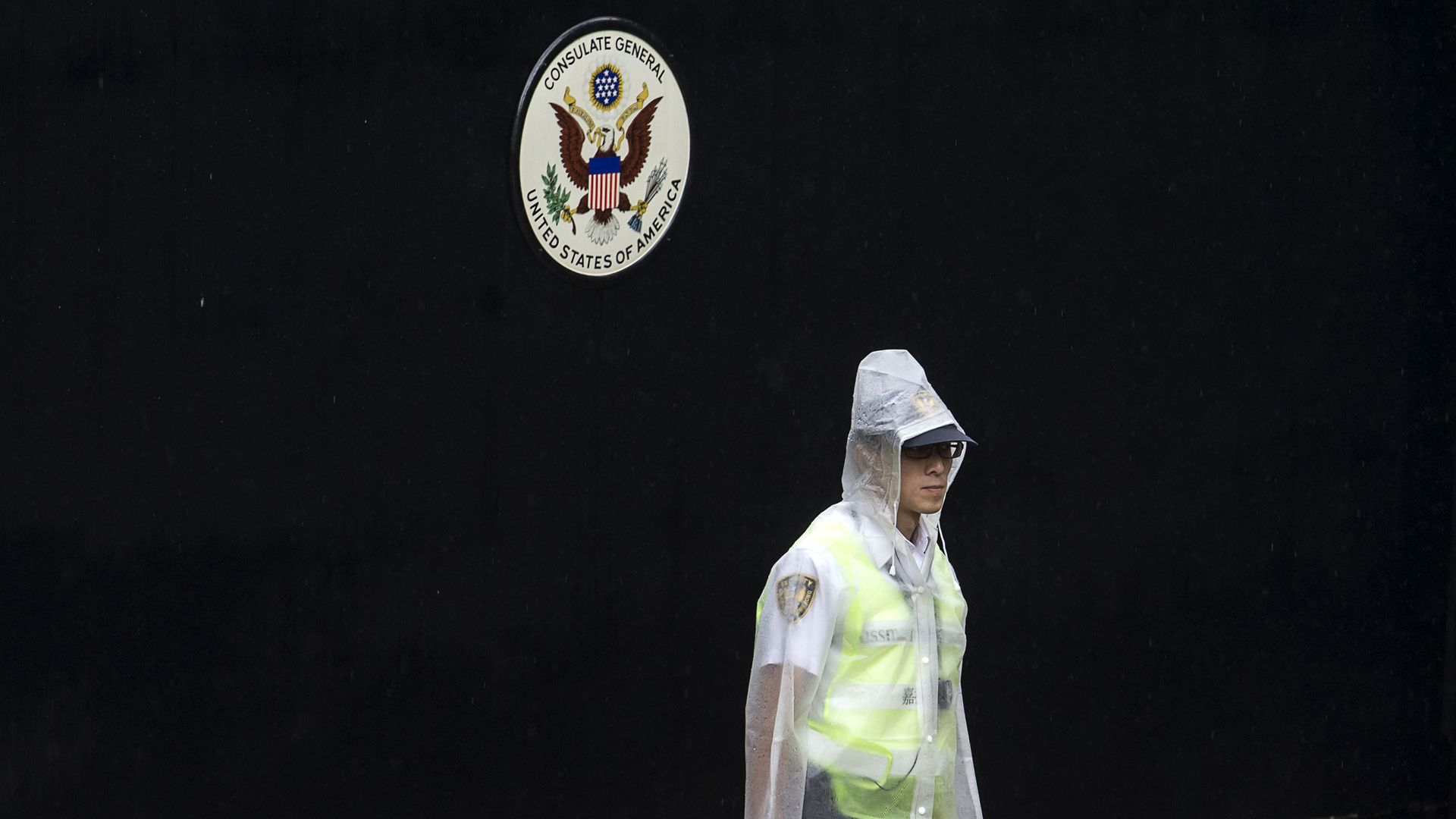 The U.S. Consulate in Guangzhou, China, issued a health alert on Wednesday after an employee "reported subtle and vague, but abnormal, sensations of sound and pressure." That employee was later diagnosed with a mild traumatic brain injury, per The Washington Post.
Why it matters: Though the health alert doesn't establish a link, the situation appears reminiscent of last year's issues in Cuba when multiple American diplomats and government employees were diagnosed with mild traumatic brain injuries due to a possible sonic attack.
Go deeper