Senate reaches agreement to curb sexual harassment on Capitol Hill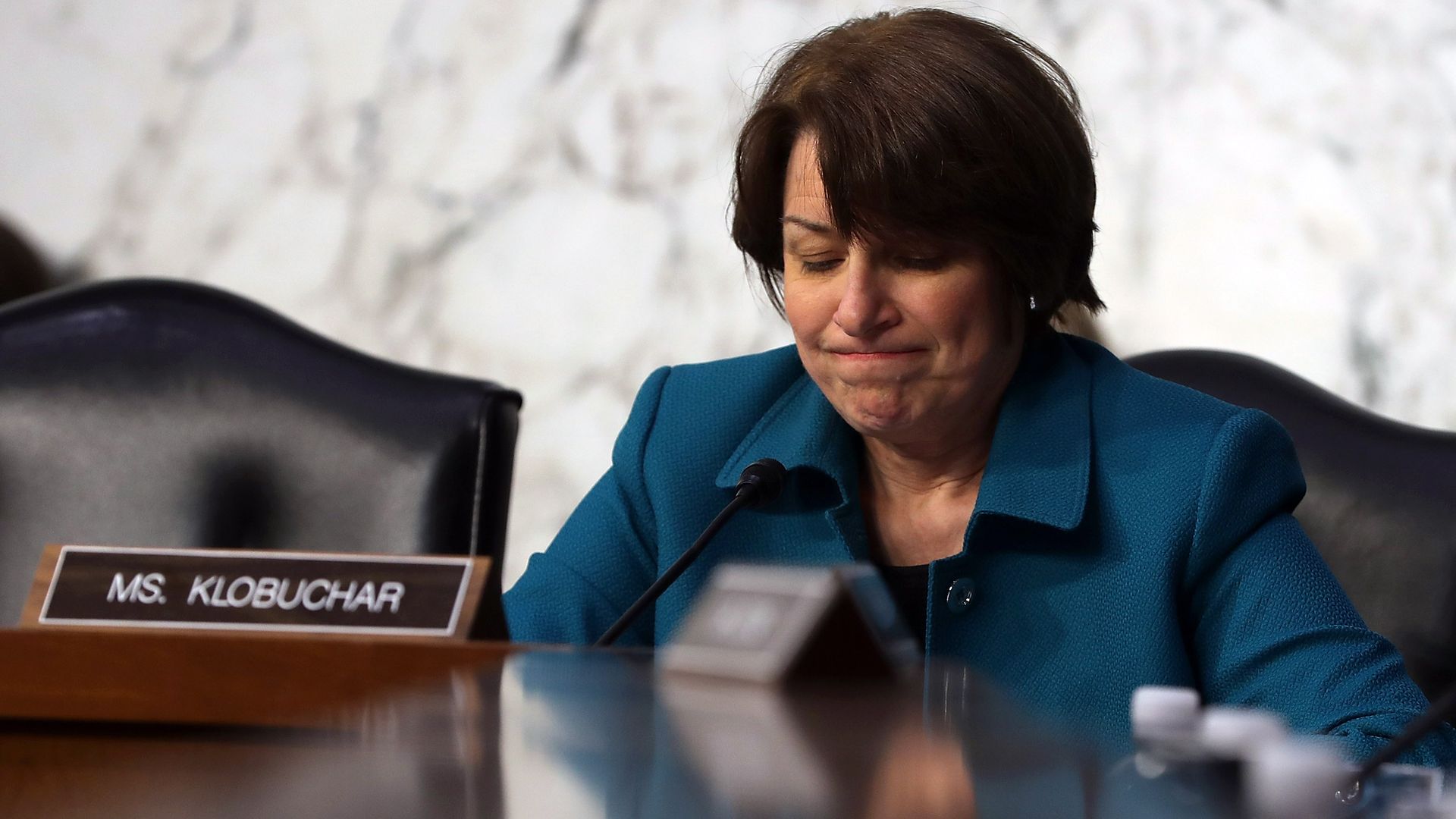 Senators Roy Blunt and Amy Klobuchar, the heads of the Senate Rules Committee, have come to a conclusion about reform on reporting sexual harassment on Capitol Hill, NBC reports, that could eliminate the "cooling off period" before a victim's sexual complaint can move forward and require lawmakers "to personally pay out of pocket for any settlement reached."
Why it matters: Since the beginning of the #MeToo movement, Congress has been a focal point in calling for change in how sexual harassment is reported. There hasn't been a time set for a vote, but Sen. Blunt said it "would be great if we could get this done before the Memorial Day break."
Go deeper