Deadly outbreak of Nipah virus in India calls for urgent response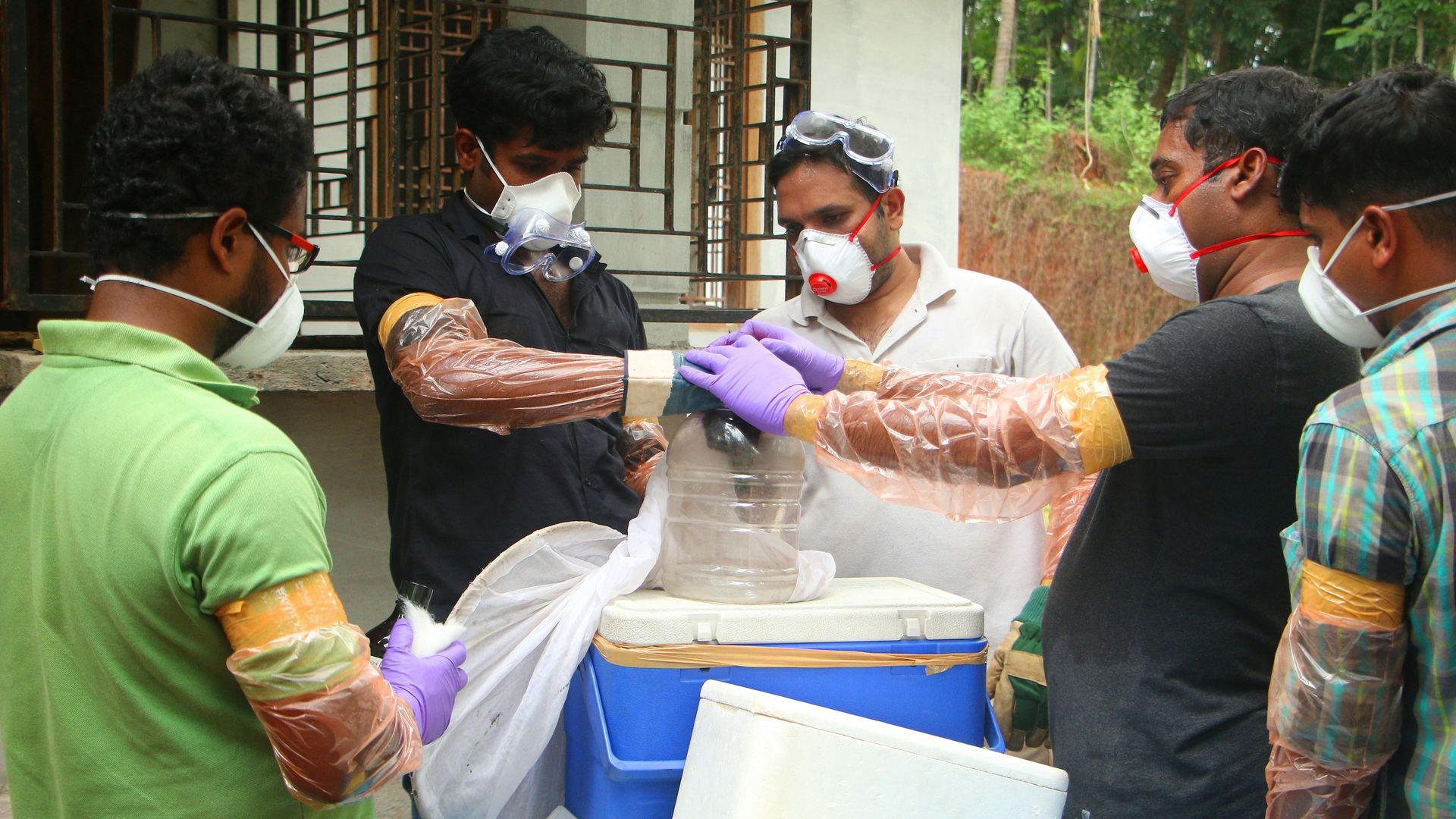 The Nipah virus has been confirmed as the culprit in a cluster of patients in the Indian state of Kerala, killing at least 10 people and leaving 2 others critically ill. A relatively rare virus harbored in fruit bats and pigs, Nipah has a fatality rate above 70% and has no cure.
Why it matters: A person infected in Kerala today could be in New Delhi or Frankfurt or Washington tomorrow. The 2014–15 West Africa Ebola outbreak highlighted just how threatening a runaway epidemic can become.
The threat of emerging infectious diseases — particularly ones with the potential to jump species and spread by airborne droplets — requires urgent global attention, transparent information-sharing and a coordinated response. Nipah can cause encephalitis (inflammation of the lining of the brain) as well as pulmonary disease, which, by inducing coughs, increases the chance of person-to-person spread.
What's next: Measures taken now by health officials in the state of Kerala, along with experts from the All India Institute of Medical Sciences and the Indian National Center for Disease Control (NCDC), will be critical to keeping this outbreak in check. Careful epidemiological analysis, implementation of isolation and quarantine measures, and solid, forthright risk communications will all be important strategies implemented in the coming days.
Dan Hanfling is a contributing scholar at the Johns Hopkins Center for Health Security and clinical professor of emergency medicine at George Washington University.
Go deeper