Democrats' "Better Deal" includes $50 billion to boost teacher pay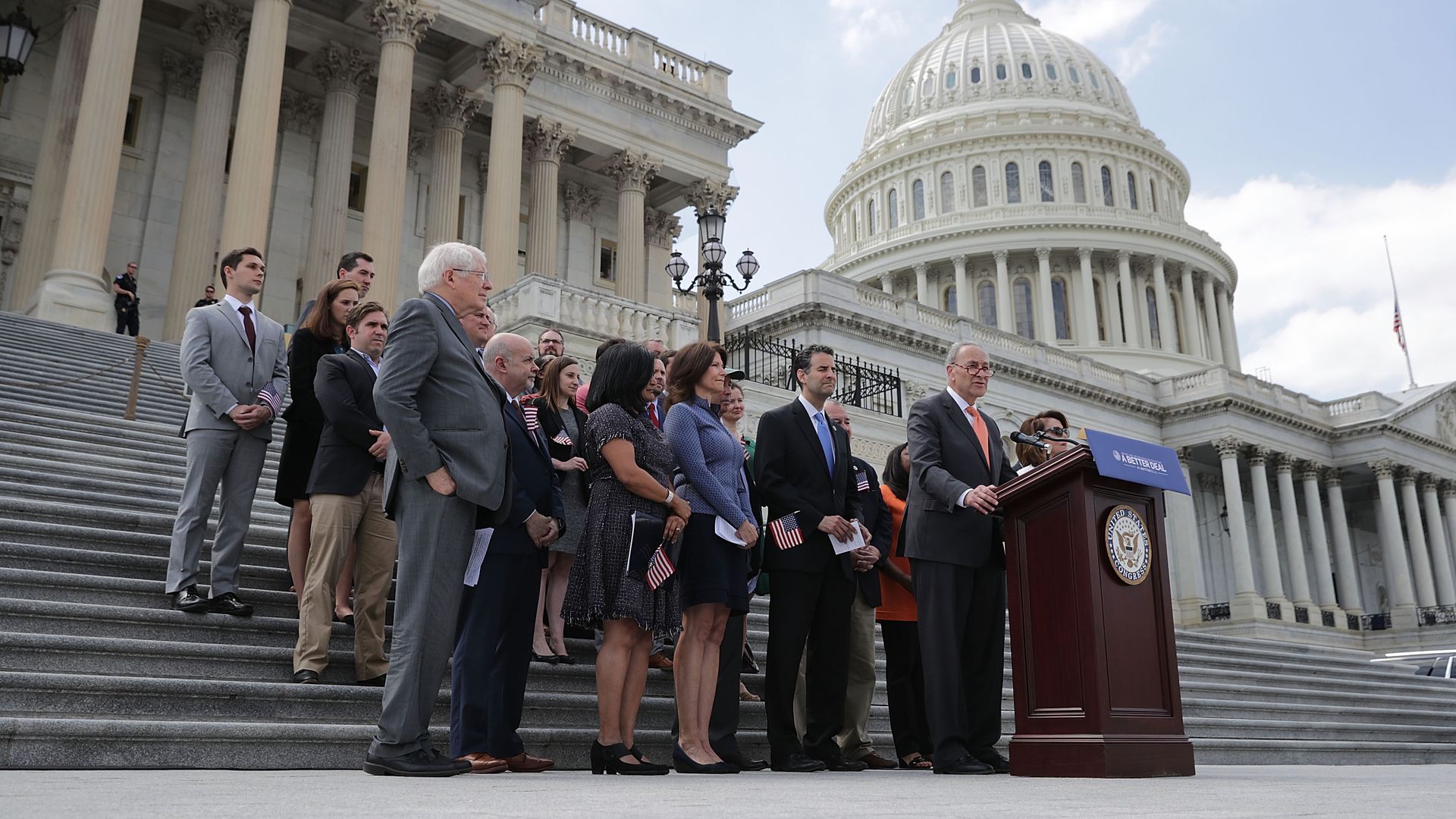 House Minority Leader Nancy Pelosi, Senator Chuck Schumer and other leading Democrats announced the second prong in as many days of their "Better Deal" economic agenda Tuesday, which aims to increase teacher salaries, improve school infrastructure, and empower teacher unions.
Why it matters: Teachers, who are striking across the country for better wages and working conditions, have threatened to vote unsupportive members out of office. Meanwhile, this policy gives teachers a clear look at where the Democratic Party stands on the issue.
The details: The "Better Deal" includes five major goals.
Dedicate $50 billion over 10 years to states to increase teacher compensation and retention.
Establish a $50 billion fund for school infrastructure and resources.
Increase capacity in Title I schools where children from low income families are given opportunities and access to diverse programs.
Protect teachers' freedom to negotiate, right to join unions, and collectively bargain.
Meet a federal commitment to fund special education programs.
The funding: Schumer and Pelosi, in a USA Today editorial, said they plan on revisiting recent tax cuts passed by President Trump "for the 1%" and redistributing funding to education.
Read the entire proposal here.
Go deeper