How banks and law firms make millions from hospital debt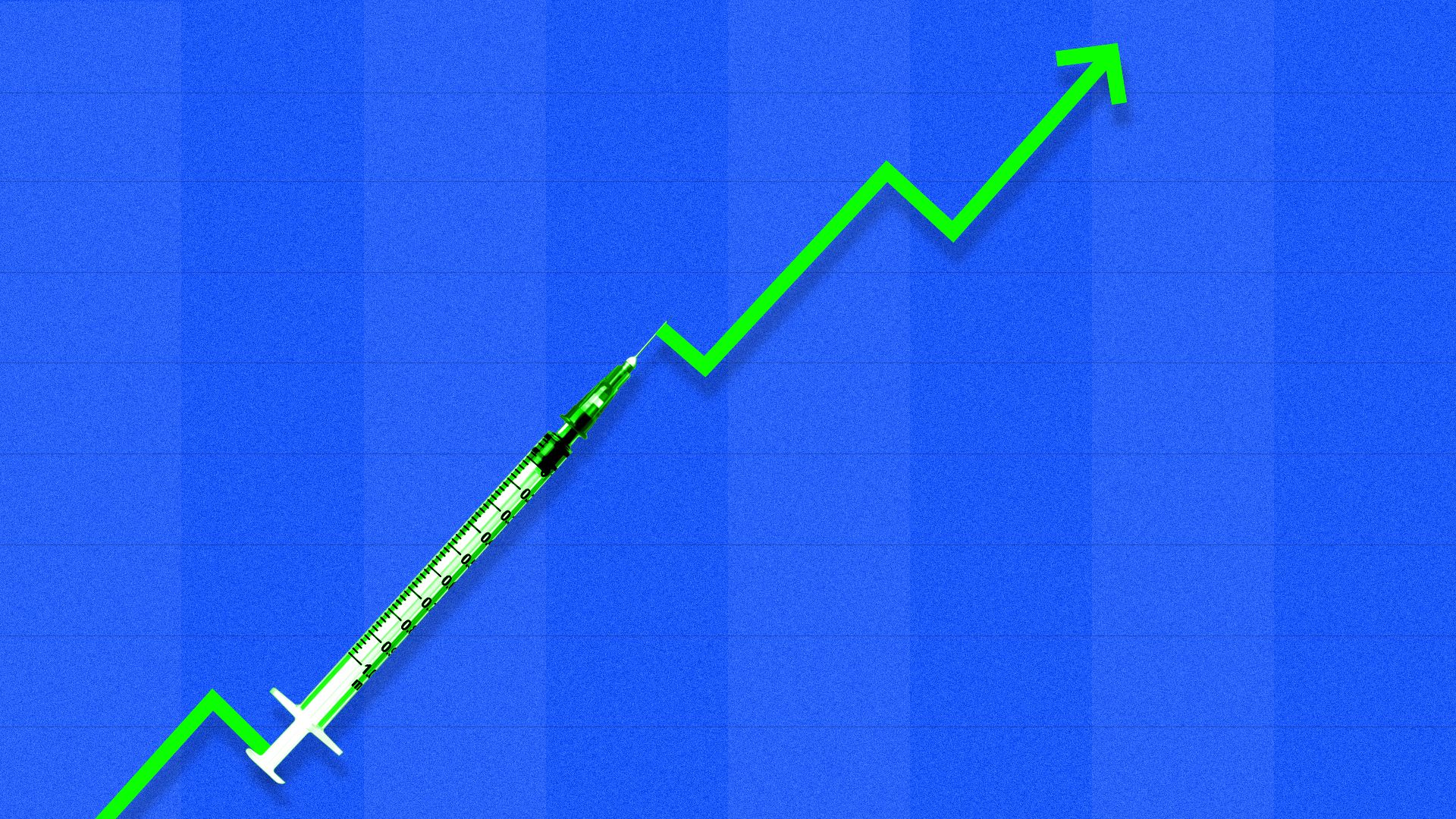 Not-for-profit hospitals are paying bankers, lawyers and other financial advisers hundreds of millions of dollars every year to help them with a relatively routine task: issuing debt.
Why it matters: Collecting debt fees from hospitals is a steady source of money for Wall Street interests like Goldman Sachs and Wells Fargo. But those costs could encourage hospitals to chase revenue through higher prices.
Our analysis: Axios looked at 21 debt deals this year involving not-for-profit hospitals. Hospitals often issue debt to fund new facility construction, buy new medical equipment or refinance old debt.
The numbers:
Hospitals paid banks, law firms, credit rating agencies and other financial advisers $70.1 million to handle their debt deals.
That represents about 1.3% of the total debt those hospitals issued, which is slightly below the median for the broader municipal bond market.
More than a third of that $70.1 million went to banks in the form of underwriting fees.
The big picture: Hospitals sold an average of $20 billion in tax-exempt bonds annually over the past nine years, according to HFA Partners. The total would be a lot higher if taxable debt were included.
That easily translates into $300 million per year for bankers and lawyers that manage hospital debt — a rounding error in what the U.S. spends on hospital care, but still a cost the health care system has to bear.
The big questions: What's spurring hospitals to issue debt, and how does it affect the public?
Not-for-profit hospitals don't pay federal, state, local or property taxes and often use tax-free bonds, so their debt deals are therefore very relevant to the communities subsidizing their businesses.
New buildings and equipment are useful marketing tools, and hospitals inevitably will use them to pay off their investments.
"Their goal is to maximize revenue, increase volume and increase price so they can afford the debt," said Ge Bai, a health care finance researcher at Johns Hopkins.
"Everyone likes to have the newest and fanciest toys. It might allow hospitals to attract doctors or reputation. Whether you're getting improved effectiveness is an open question," said Thad Calabrese, a professor at NYU who studies nonprofit finances.
A few hospital systems from the analysis stuck out:
OU Medicine, an academic system in Oklahoma, topped the list by paying out almost $30 million to an array of firms, including Bank of America and Citigroup.

A portion of the $1.2 billion debt offering is going toward building a new inpatient tower, but in a statement, OU Medicine did not fully explain the necessity of the structure or whether hospital prices would go up to pay for it.

Sutter Health, a system in California that is facing lawsuits alleging price-gouging and anticompetitive behavior, paid out $9 million in fees to Morgan Stanley, Wells Fargo and others after issuing $1.4 billion of debt.

Svend Ryge, Sutter Health's treasurer, said in a statement the deal was "standard practice" and would have "no measurable impact to health care prices."

Hospital for Special Surgery, a high-end specialty hospital in New York City, hired Goldman Sachs as the lead underwriter for its $179 million debt deal. Michael Esposito, an executive at Goldman Sachs, sits on the HSS board as co-vice chair.

HSS spokesperson Monique Irons said the hospital does "not believe that there is a conflict of interest," and the firms were chosen as part of a "rigorous and meticulous evaluation process."
Go deeper