Steve Mnuchin wants Justice Department to scrutinize Big Tech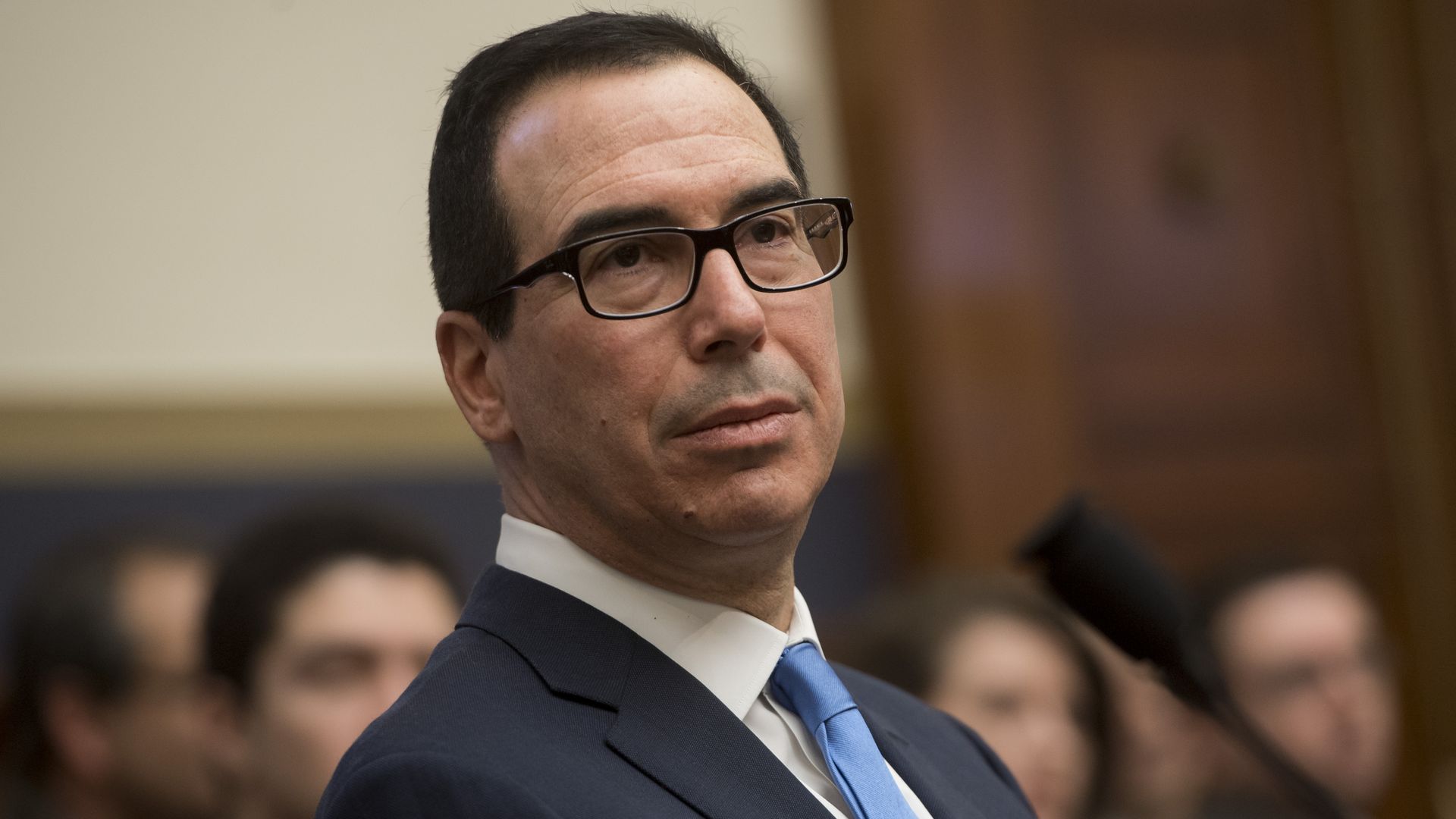 Treasury Secretary Steve Mnuchin said Monday that the Justice Department should look at the increasing dominance of major tech companies.
Why it matters: Though the Justice Department's investigations are supposed to be separate from the administration's political priorities — and aren't an area Mnuchin has a say over — it comes as more say antitrust action is needed to tackle big tech companies like Google, Facebook and Amazon.
What he said: "These are issues that the Justice Department needs to look at seriously — not for any one company — but obviously as these technology companies have a greater and greater impact on the economy, I think that you have to look at the power they have," Mnuchin said on CNBC following a 60 Minutes segment Sunday night on concerns about Google's power.
Go deeper