Rosenstein defusing the "constitutional bomb"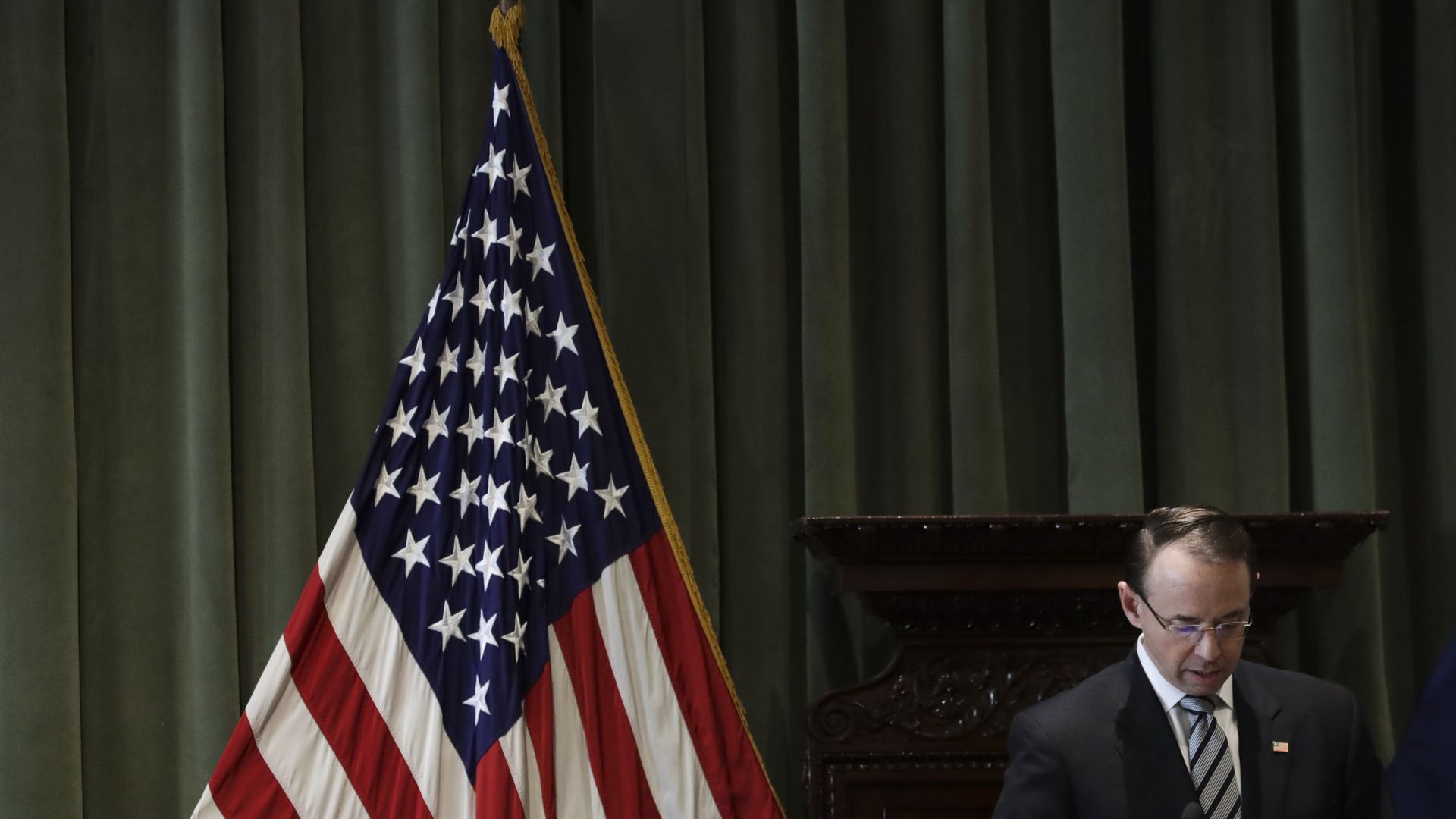 When Deputy Attorney General Rod Rosenstein agreed to a DOJ probe of whether the Trump campaign was improperly surveilled, Trump critics say he may have helped avoid a constitutional crisis. Here's an exchange Monday between MSNBC "Morning Joe" host Joe Scarborough and former Obama administration official Jeremy Bash:
Scarborough: "I just wonder if Rosenstein isn't a man who is in the right place at the right time."
Bash: "Yeah I agree, Joe, I think he did defuse this constitutional bomb."
Why it matters: By referring Trump's request for an investigation to the inspector general, Rosenstein acceded to Trump's demand. But the order includes the phrase "for inappropriate purposes," a possible loophole.
More from Bash: "Justice Department senior leaders know full well the tactics and techniques used to conduct the intelligence investigation of the Trump campaign ... were legitimate ... lawful."
Yes, but: The failure of any DOJ probe to reach a conclusion of wrongdoing could cause Trump to push for further action.
Go deeper