China's trade truce with U.S. makes room for energy sector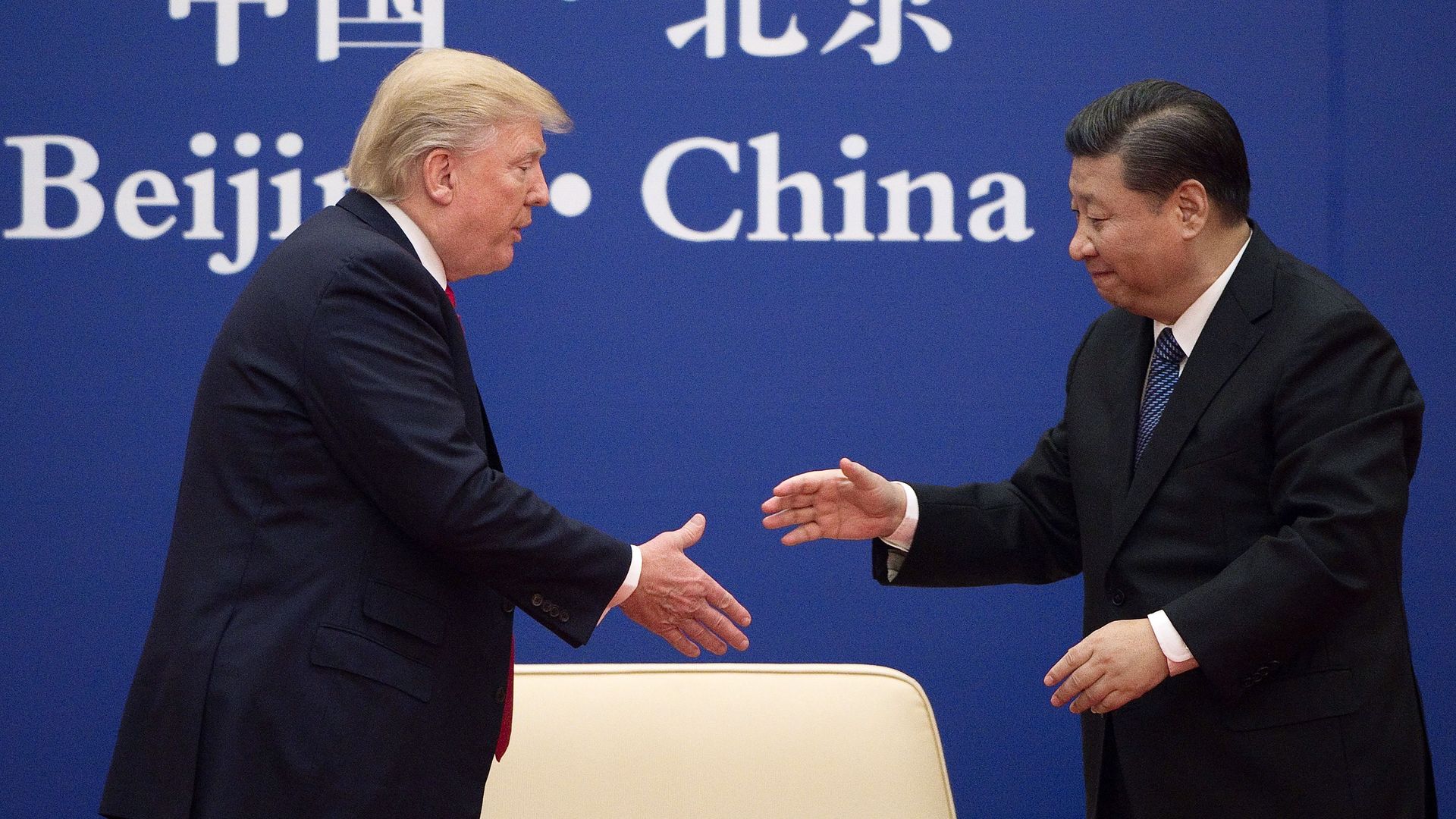 In case you missed it over the weekend, the U.S. and China announced a truce — for now — in their trade war, and energy is part of the deal.
Why it matters: China's energy thirst is massive. It's now the world's largest oil importer and second largest LNG importer, and also buys coal from abroad despite being the world's largest producer.
"Both sides agreed on meaningful increases in United States agriculture and energy exports. The United States will send a team to China to work out the details," the countries said in a wider joint statement.
Yes, but: The declaration was largely devoid of details.
What's next, per Axios' Jonathan Swan: More talks. And miles of uncertainty between the two countries — with the added complication of the North Korea negotiations. Because it's President Trump, nothing can be guaranteed.
Be smart: Over in our expert voices section, Graham Allison unpacks the potential for major growth in U.S. LNG and oil exports to China. He writes:
"From the U.S. perspective, selling natural resources is less desirable than selling manufactured products. But by doing so, Trump could credibly claim to cut the bilateral trade deficit by more than half. Moreover, these contracts would allow American companies to secure loans to build oil and gas infrastructure whose construction would employ tens of thousands of American workers."
Allison, who's the former director of Harvard Kennedy School's Belfer Center for Science and International Affairs, looks in particular at the potential for the major LNG export project in Alaska that has been under discussion for months.
Go deeper