New attack in politics: exploiting Bitcoin fears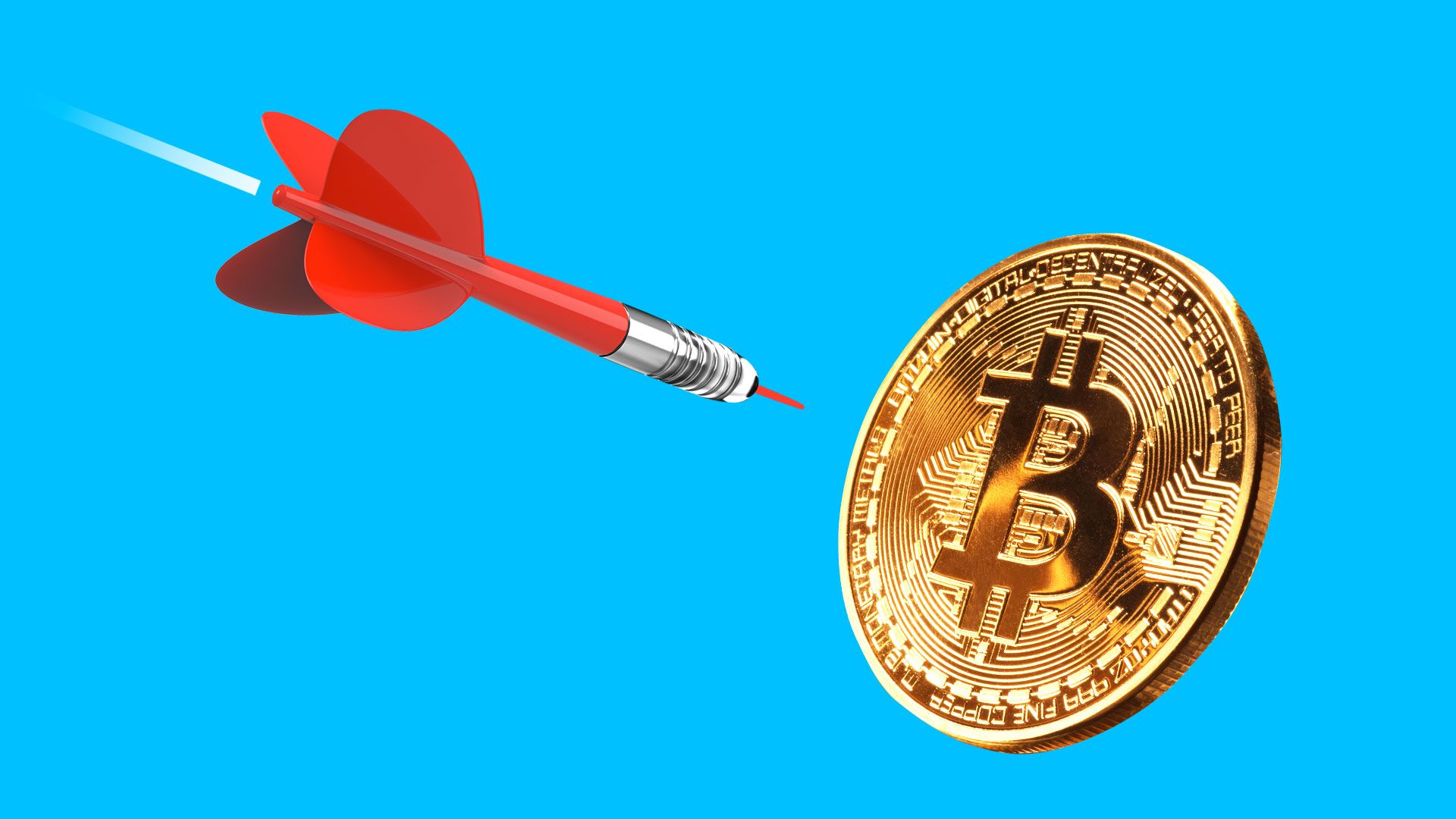 An ugly Bitcoin battle is brewing in California's 45th Congressional District, where Democratic Party voters next month will choose their candidate to take on vulnerable GOP incumbent Mimi Walters.
Bottom line: The attack line doesn't hold water, but the crypto industry should watch the primary's outcome carefully. If exploiting Bitcoin fears proves to be a winning strategy, expect other politicians to follow.
Dave Min, a former SEC enforcement attorney and aide to Chuck Schumer, recently put out a TV ad that included the following line about rival Brian Forde, a former Obama White House tech advisor who later served as the MIT Media Lab's director of digital currency:
"Brian Forde's big donors? Bitcoin speculators who oppose cracking down on drug deals and human trafficking."
Oh boy.
The big picture: Forde is certainly a fav among the crypto crowd, many of whom have contributed via Bitcoin rather than U.S. dollars. In fact, Bloomberg recently reported that "Forde has already amassed more Bitcoin contributions than all previous congressional candidates combined."
But I've been unable to find any evidence that his "big donors" have ever said they "oppose cracking down on drug deals and human trafficking." Probably because no one says that.
So I asked Min's campaign manager for proof. Her first statement was that while Min "is a huge believer in the potential of distributed ledger technology," he has "deep concerns about the deregulatory agenda being pushed by Bitcoin and cryptocurrency enthusiasts." A follow-up was similarly unresponsive to the specifics.
Finally she pointed me to Forde donor Brock Pierce (yes, of Mighty Ducks and John Oliver fame), and his official role with a crypto lobbying group called The Bitcoin Foundation.
Pierce, while exteremely controversial, has never publicly said he opposes "cracking down on drug deals and human trafficking" — but Min's campaign apparently believes the statement is fair because Bitcoin Foundation opposes certain regulations that could, in theory, make such things more difficult.
Forde says that if Pierce has indeed said such things, he's "happy to refund his money."
Min's campaign provided no other examples. Pierce is indeed one of Forde's largest donors, but gave less than folks like Nicohlas Negroponte, venture capitalist Bill Tai and Xapo CEO Wences Cesares.
Go deeper