Trump's prison reform turn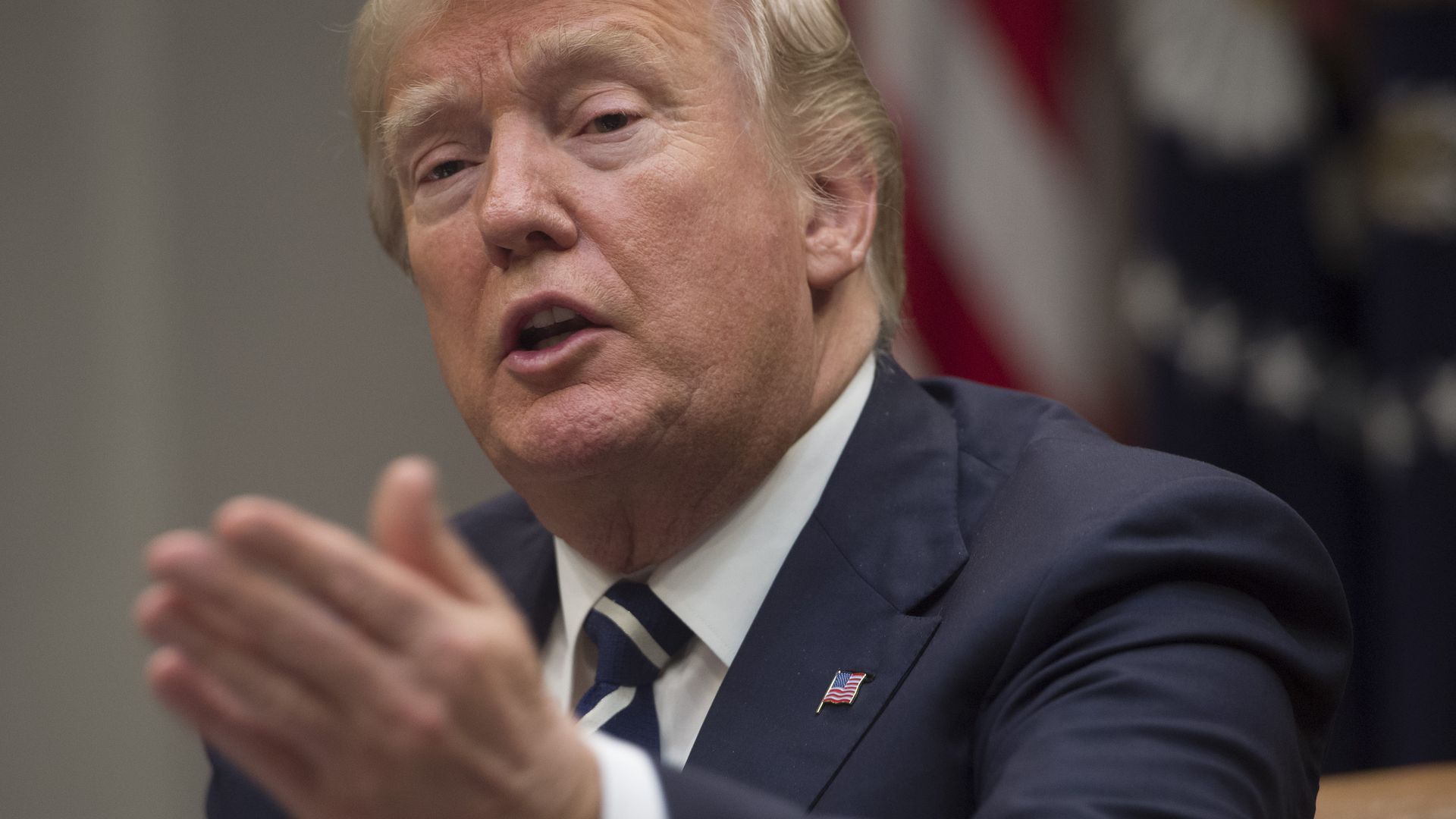 As improbable as it sounds, it looks like Trump is genuinely embracing an issue — prison reform — that seemed unthinkable when he was yelling "law and order" on the campaign trail. At an event at the White House on Friday, Trump endorsed prison reform— and promoted upcoming House legislation — with more passion than we've ever seen.
The big picture: Prison reform wasn't on his radar at all during the campaign and his impulses on this issue have frequently been muddled (he wants the death penalty for drug dealers and privately has spoken admiringly of what President Rodrigo Duterte is doing in the Philippines).
But this idea of a "second chance" — better rehabilitation programs and services for prisoners so they have a better chance of staying out of jail when they're released — seems to have finally connected with Trump.
Jared Kushner, the prime mover of this policy within the White House, was in the front row for the event.
Behind the scenes: A turning point for Trump was a Jan. 11 meeting in the White House's Roosevelt Room, according to two sources who were in the room that day. Trump was going around the room, asking everyone at the table their views on prison reform. People were talking about data and statistics, but they didn't seem to resonate.
Then, according to one source, the former White House official Reed Cordish said: "Mr. President, this is important. The people you talked about on the campaign trail, that you were fighting for. The people who voted for you, the forgotten men and women who have no voice — that's who we are talking about in the prisons."
"That — when he connected it to Trump's voters — really seemed to connect with him," the source added. The second source in the room confirmed that account.
What's next: The House plans to vote this week on the bipartisan "FIRST STEP Act." Advocates for the bill say it will reduce recidivism rates by giving non-violent prisoners access to better rehabilitation programs, including from the private sector, and give them the "time credits" they've earned. But there's plenty of opposition on the left — who say the bill excludes too many prisoners and reinforces racial disparities — and the right, who worry it's too lenient on criminals. Civil rights leader John Lewis is an especially powerful opponent.
While it may pass the House, the path forward in the Senate is much dicier. Mitch McConnell is preoccupied with confirming judges.
Law and order hardliners, including Sen. Tom Cotton, remain skeptical. Some Sessions allies have been privately referring to the "earned time credits" idea — which rewards prisoners' good behavior — as "backdoor sentencing reform."
Go deeper