The left turns up the heat to break up Facebook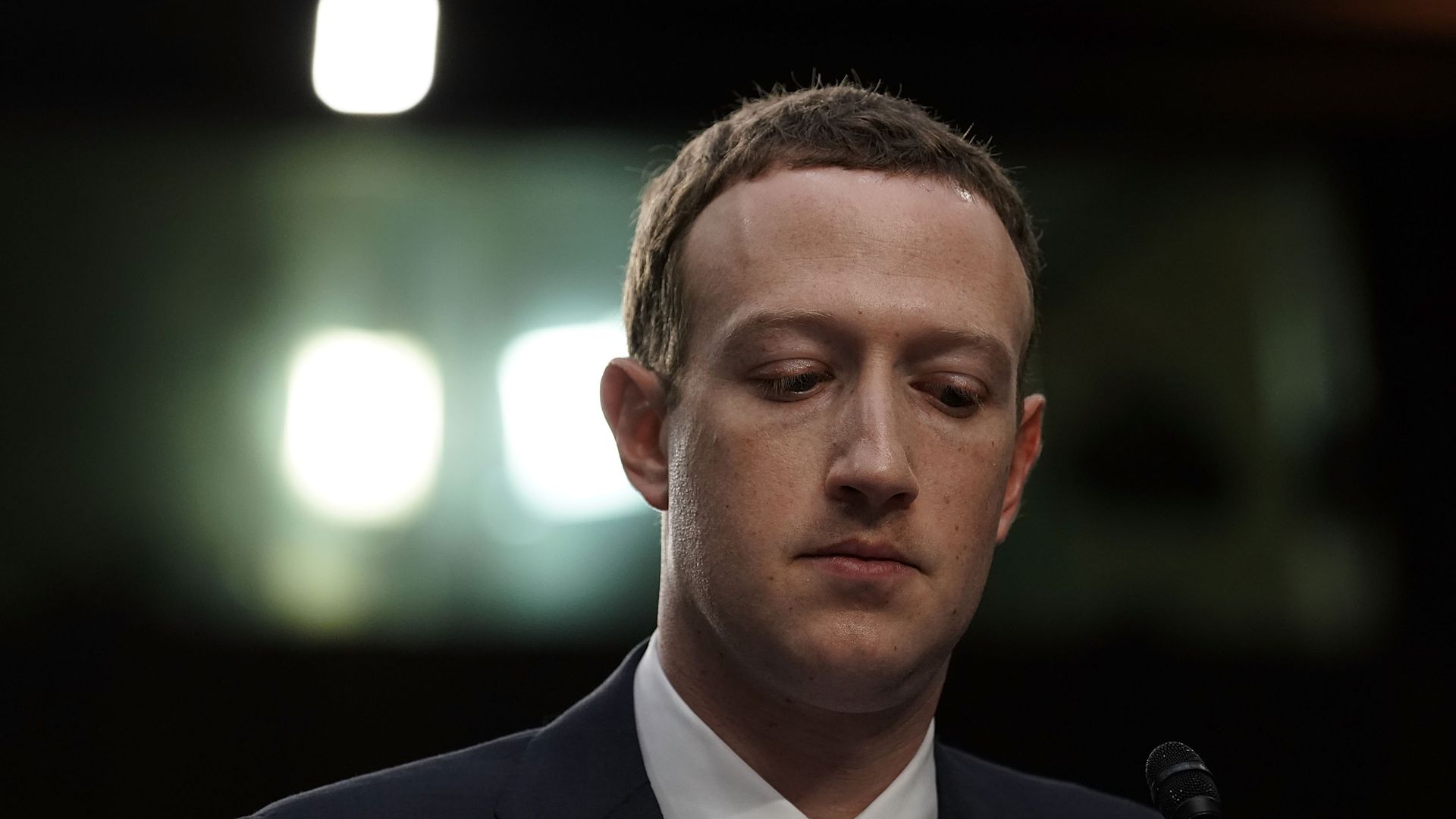 A collection of progressive groups will launch a six figure digital ad offensive Monday telling the Federal Trade Commission to break up Facebook's social networking empire.
The big picture: Facebook's new reality is being a political punching bag for those on the left, who want it broken up, and the right, who accuse it of systemic bias. But the company continues to do well financially.
The groups are asking for the FTC to do three things:
Break off Instagram, WhatsApp, and Messenger into their own companies separate from Facebook proper.
Make it possible for users on competing social networks to communicate with one another.
Implement strong privacy rules.
The gritty details:
The coalition will run digital ads with messages like "Facebook keeps violating your privacy. Break it up." and "Mark Zuckerberg has a scary amount of power. We need to take it back."
Zuckerberg's users will see them: they're running on Facebook and Instagram, as well as Twitter and more traditional display ad slots.
Groups involved range from the anti-concentration Open Markets Institute to broader progressive groups like Demand Progress and MoveOn Civic Action.
Why now? The push coincides with the start of a new era at the FTC under Chairman Joe Simons, who has expressed some willingness to take on tech but also appointed a lawyer who represented Facebook to a key consumer protection position. The agency is currently investigating whether Facebook violated a previous legal agreement as a result of the Cambridge Analytica data scandal. Antitrust concerns have also been raised about Google and Amazon.
Some commissioners are likely sympathetic to taking big action on Big Tech. "FTC orders are not suggestions," new Democratic Commissioner Rohit Chopra said earlier this month, with the questions about Facebook's deal with the FTC looming.
But, but, but: None of the new FTC commissioners have gone as far as to say that any of the giants of Silicon Valley, including Facebook, should be broken up.
The other side: The right is just as willing to take on Facebook right now. Conservative lawmakers spent a hearing last month talking about charges that the social network and its competitors have silenced conservative voices.
Facebook has noticed the pressure, bringing in outsiders to look at the allegations of political bias and audit its platform's impact on underrepresented communities.
Pushing back against this populist campaign, a Facebook spokesman told Axios that regulators reviewed Facebook's acquisitions and concluded they didn't harm competition. "The average person uses eight different apps to communicate and stay connected," he said, and Facebook operates only a few of those.
"We support smart privacy regulation and efforts that make it easier for people to take their data to competing services," the spokesman added. "But rather than wait, we've simplified our privacy controls and introduced new ways for people to access and delete their data, or to take their data with them."
Go deeper