U.S. scrapped plans for B-52 bomber exercise following North Korea threat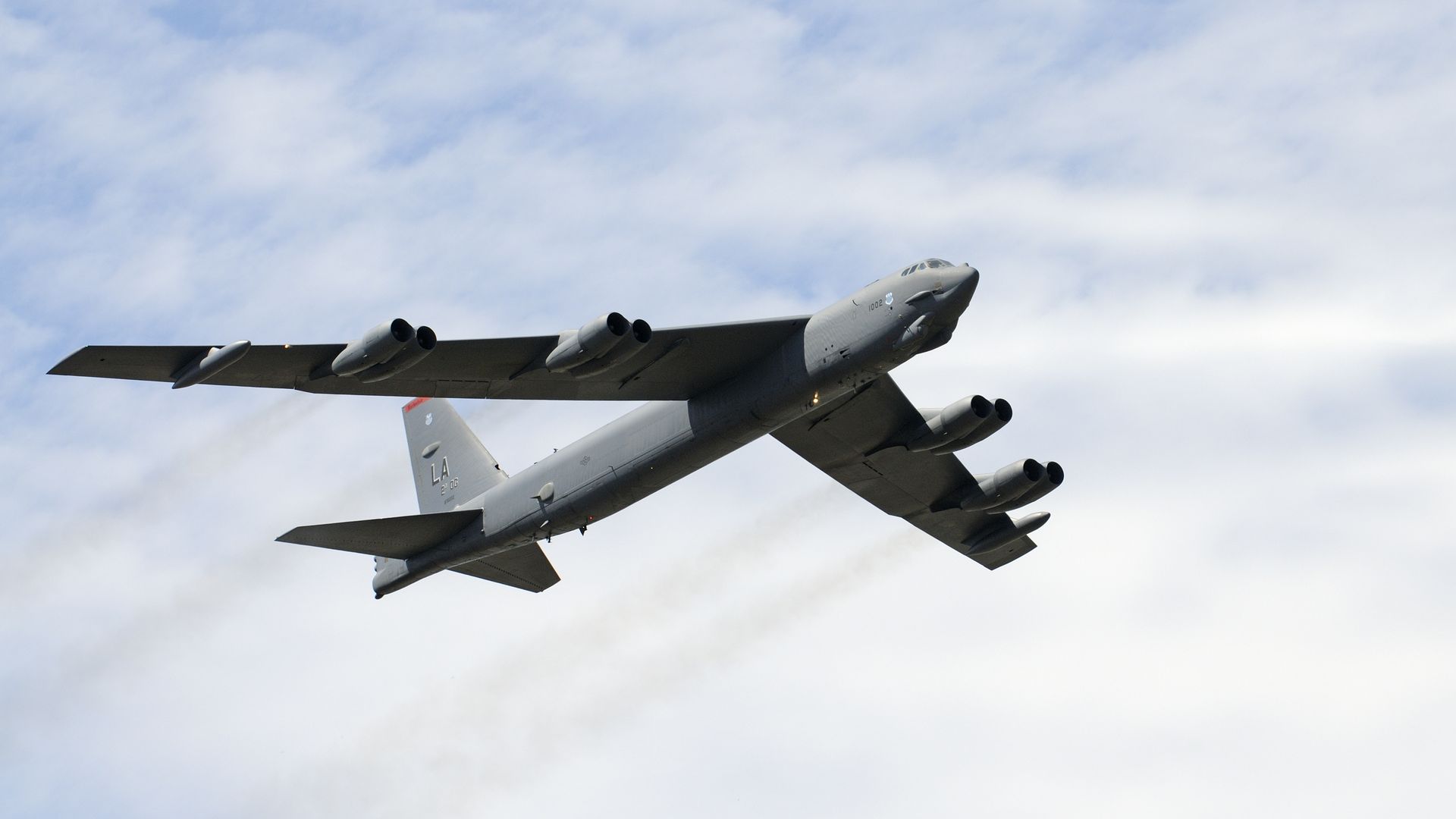 Following North Korea's stark objection to joint U.S.-South Korean military exercises earlier this week, CNN is reporting that the U.S., South Korea and Japan all agreed to change a scheduled flight of "at least two nuclear-capable B-52 bombers so they would not fly over the Korean Peninsula," citing to two U.S. defense officials.
Why it matters: The move, first reported by the Wall Street Journal, follows numerous statements from the U.S. military and Trump administration that the U.S. is maintaining military pressure in the region until denuclearization is achieved. The change is reportedly an effort to ease tensions between the U.S. and North Korea after Kim Jong-un threatened to cancel the summit with Trump planned for next month, and effectively canceled talks with South Korea scheduled for this past Wednesday.
Go deeper