Trump's unpredictability pushes Merkel toward Putin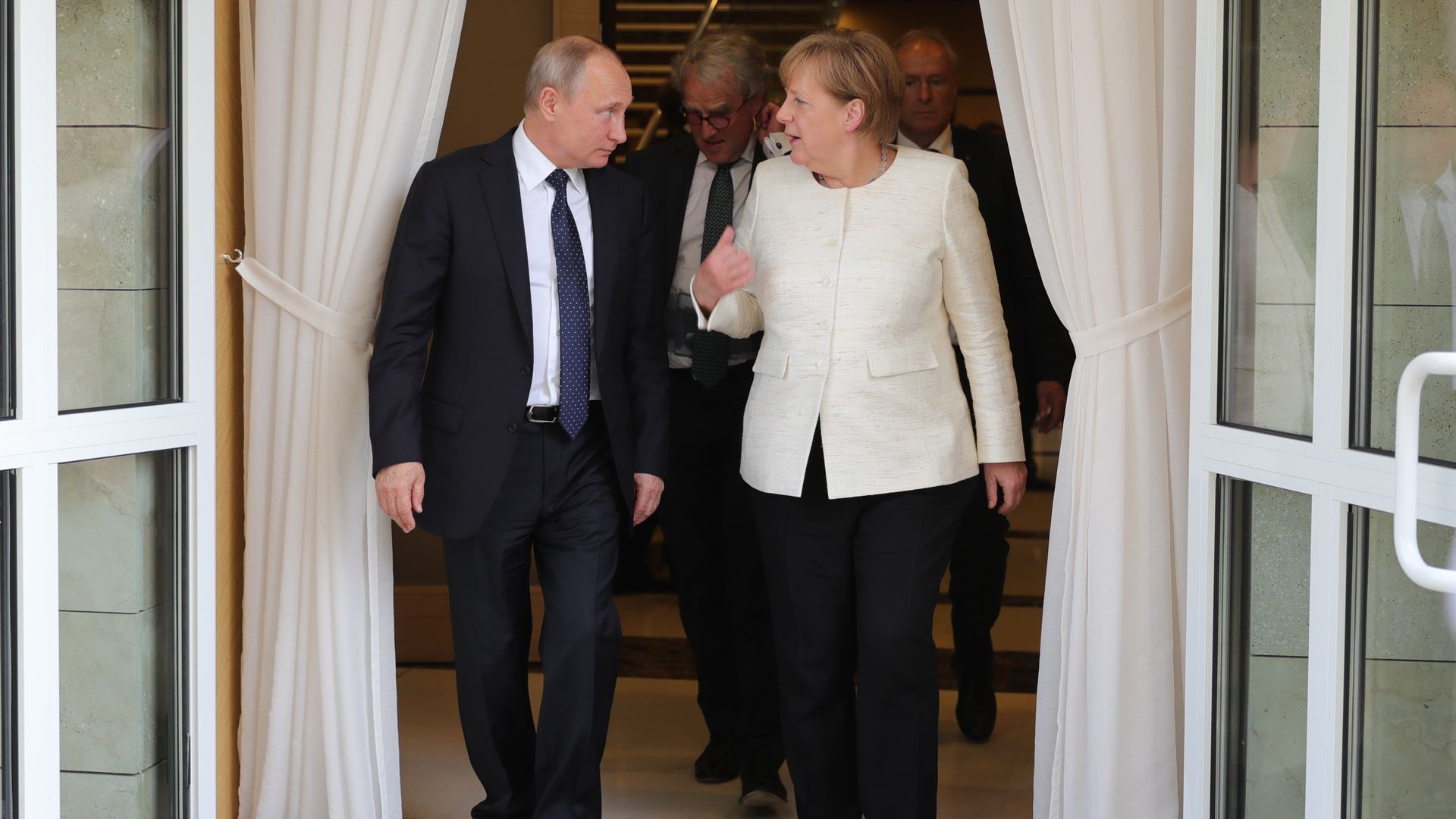 Rebuilding ties with Russia is now a "core policy objective" of Germany's government, Bloomberg reports, citing a senior German official.
The backdrop: Per Bloomberg, tensions with President Trump mean Merkel "is being pushed closer toward a more predictable partner in Moscow." Germany is furious with Trump over his decision to exit the Iran deal and his threats to slap sanctions on the EU. In a poll last December, Germans were more likely to describe Russia as a reliable partner than the U.S. Still, Putin and Merkel have had a decidedly cool relationship since the 2014 Ukraine crisis.
Go deeper