Microplastics found at Point Nemo, the most remote spot in the ocean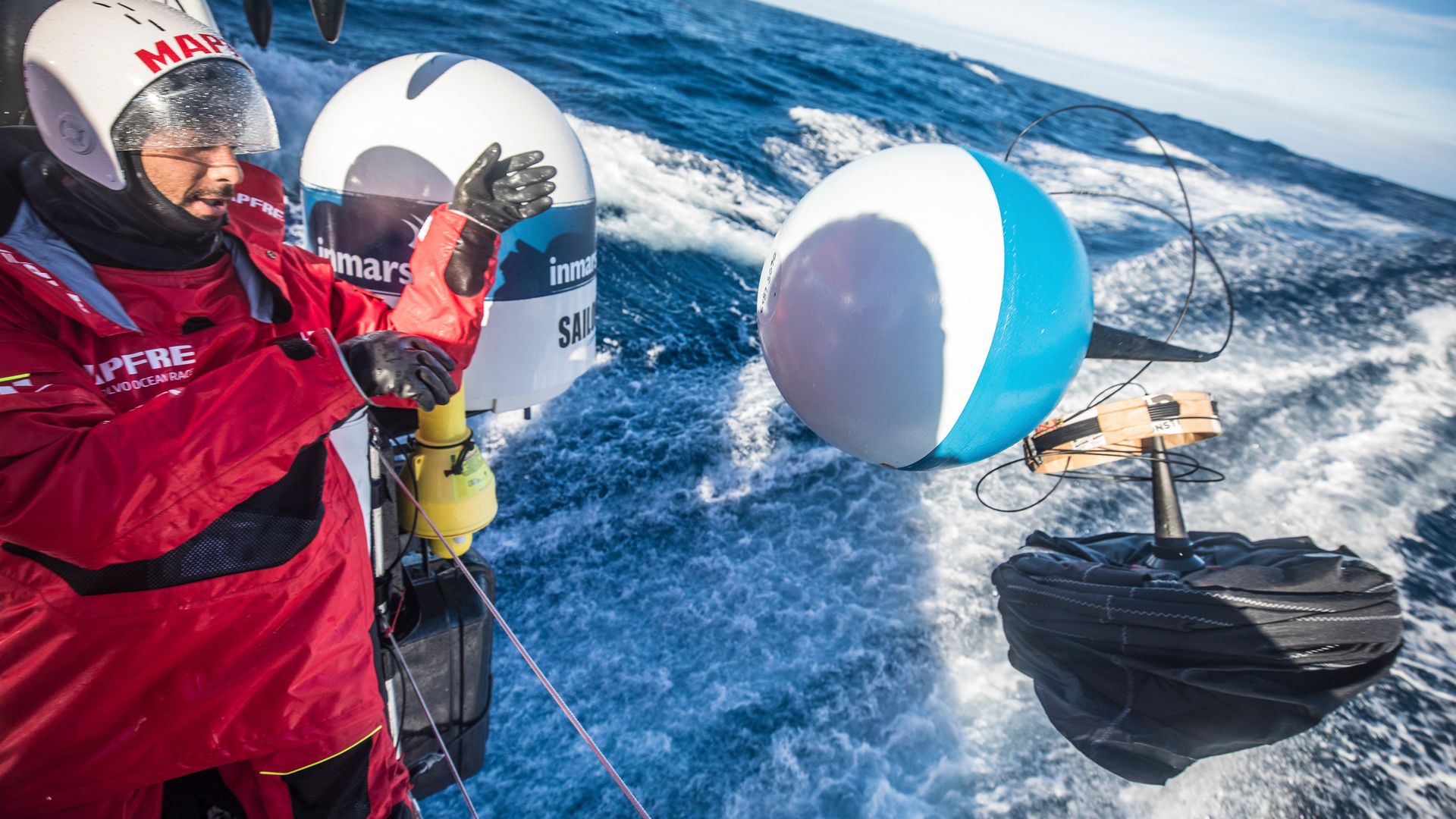 Sailors taking part in the daring round-the-world Volvo Ocean Race collected water samples at a place called Point Nemo, which is the most remote spot in the world's oceans. They found that, despite the location's distance from land, the water there contained a considerable amount of plastic.
Why it matters: The finding, announced Friday at an oceans conference in Newport, Rhode Island, bolsters conclusions from a recent study that found a plastic bag adrift in the Mariana Trench — the deepest spot in the ocean.
The details: During the race's long leg traversing remote, stormy waters from New Zealand to Brazil, sailors from two vessels sampled ocean waters that have not yet been studied, and made the discovery.
Point Nemo, named for the submarine sailor from Jules Verne's Twenty Thousand Leagues Under the Sea, is 1,670 miles away from the nearest land, with the Pitcairn Islands to the north and Antarctica to the south.
Our growing plastic problem: Near Point Nemo, the sailors found up to 26 particles of microplastic per cubic meter. This increased to 57 particles per cubic meter near Cape Horn, at the southern edge of South America. Ocean currents likely play a leading role in causing variability in microplastic density from one spot to another. The highest level of microplastics the crews found were in the South China Sea east of Taiwan, where 357 particles per square meter were detected.
Microplastics can take thousands of years to degrade, and can be ingested by marine life, causing health problems.
"This is the first-ever data that the scientific community has been able to analyze from a relatively inaccessible part of our blue planet," said Sören Gutekunst of the GEOMAR Institute for Ocean Research Kiel, in a press release.
"Unfortunately, it shows how far and wide microplastics have penetrated our vast oceans and that they are now present in what, until now, many have considered to be untouched, pristine waters," Gutekunst said.
Be smart: The Volvo Ocean Race findings come soon after a study was published showing the presence of a plastic bag at the ocean's deepest point: The Mariana Trench. In addition, this month's cover story in National Geographic has gone viral on social media, depicting a giant plastic bag floating in the water, disguised as an iceberg.
Go deeper