By the numbers: The Ebola outbreak in the Congo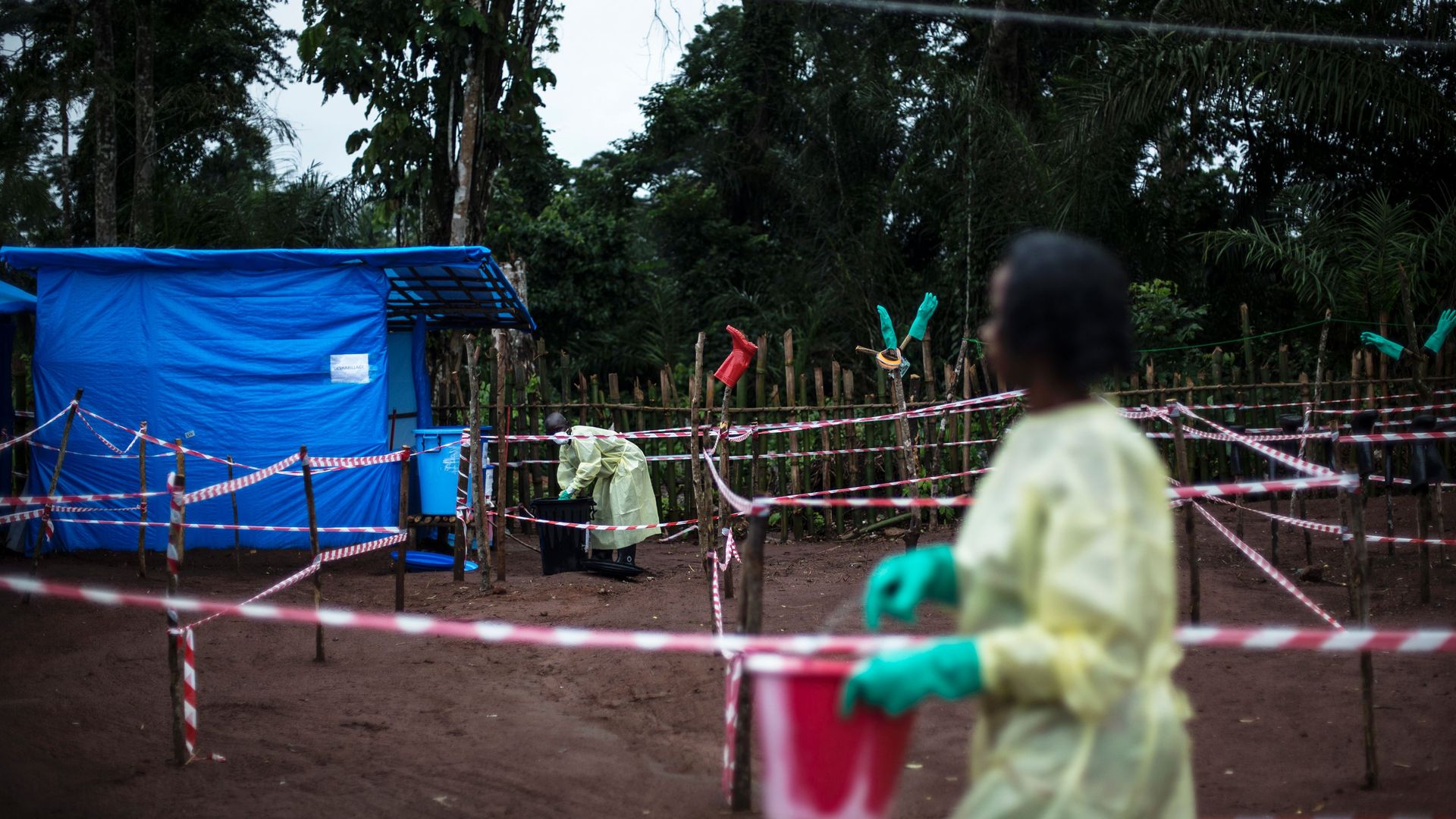 The World Health Organization on Friday declined to declare a "Public Health Emergency of International Concern" over the Ebola outbreak in the Democratic Republic of the Congo, but noted that a case had been confirmed in Mbandaka, a city of 1 million people, raising the prospects of a wider outbreak.
By the numbers: 45 cases have been reported and 14 confirmed as of today, including 3 in health care personnel, with 25 deaths reported. It has been 10 days since the first cases were reported. Mbandaka is about 80 miles from the rural area where the first cases were reported.
The virus: Ebola virus disease causes symptoms including high fever, fatigue, diarrhea, bleeding and bruising, and spreads through direct contact with bodily fluids.
What to watch:
Officials noted that the Congo River, which borders Mbandaka, is a transport "highway" which carries people to the capital of Kinshasha and across "porous borders" into neighboring countries.
A vaccination program is being implemented using an "investigational vaccine," beginning in Mbandaka, with 8,000-12,000 vaccinations in the first wave. Health care workers will be top priority for the experimental vaccine.
The WHO is looking for additional help from the international community, including about $17 million in funding for the emergency response.
Nine neighboring countries, including the Central African Republic, have been warned that they are "at high risk of spread," the WHO said.
Go deeper