Shocking details emerge from China's re-education camps for Muslims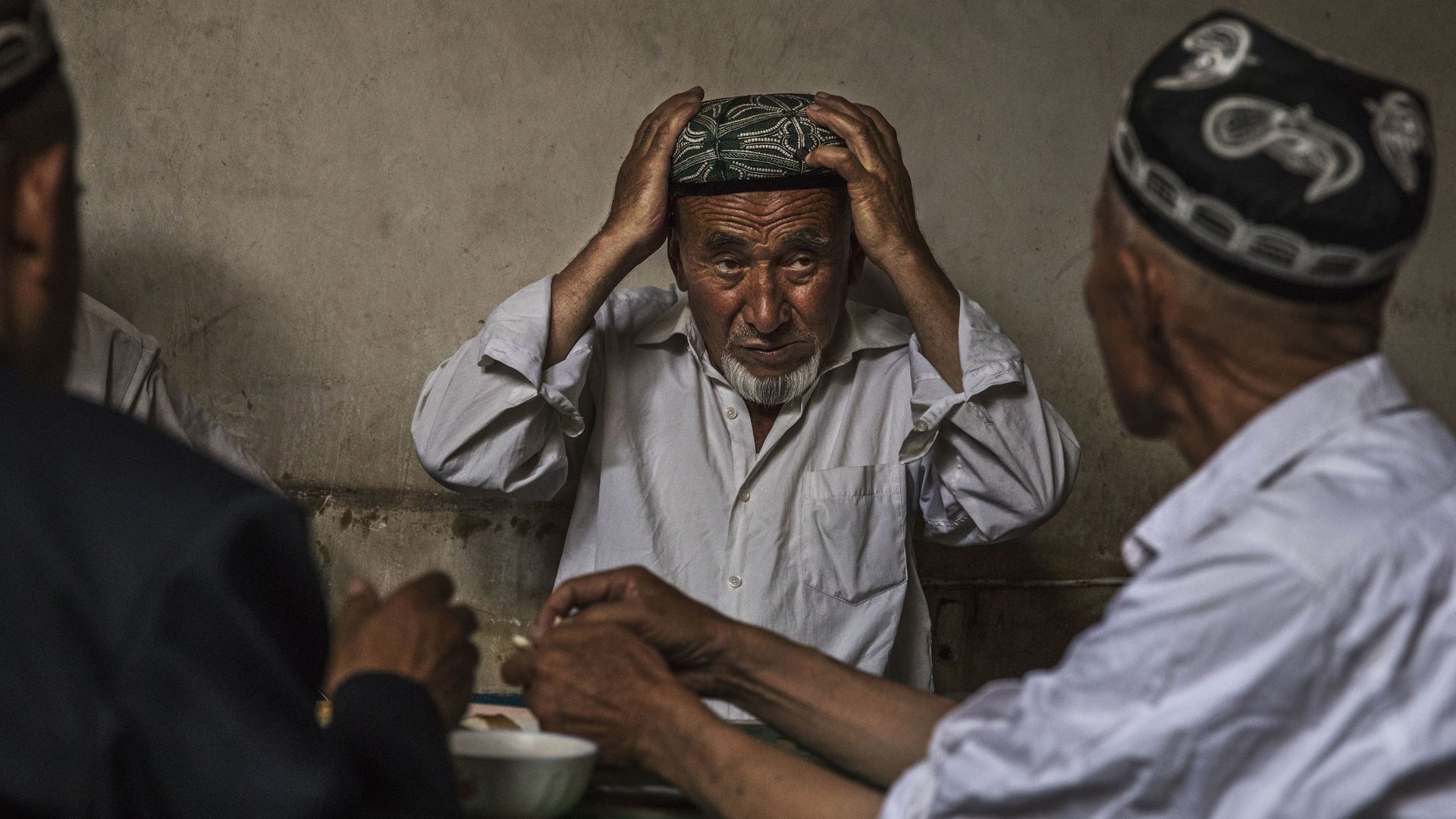 Researchers and reporters have been slowly uncovering the massive scale of political re-education camps housing members of the Muslim minority in the Xinjiang Uyghur Autonomous Region in Western China. Beijing is concerned about separatism, terrorism and Islamic extremism.
Why it matters: The apparent scale of human rights violations is staggering, and yet so far foreign governments have said little. But given China's crackdown on Muslims, will the China become nearly as hated across the Muslim world as America? Might drawing the anger of the Muslim world hurt the prospects for the Belt And Road Initiative, and its long game for influence in the Muslim world?
Adrian Zenz, a scholar in Germany, has used official Chinese documents to conclude in a new paper that:
While estimates of internment numbers remain speculative, the available evidence suggests that a significant percentage of Xinjiang's Muslim minority population, likely at least several hundred thousand, and possibly just over one million, are or have been interned in political re-education facilities.
Gerry Shih of the Associated Press recently interviewed several men who had gone through the political re-education camps:
The internment program aims to rewire the political thinking of detainees, erase their Islamic beliefs and reshape their very identities. The camps have expanded rapidly over the past year, with almost no judicial process or legal paperwork. Detainees who most vigorously criticize the people and things they love are rewarded, and those who refuse to do so are punished with solitary confinement, beatings and food deprivation.
Go deeper: Axios' Erica Pandey on China's long game for Middle East influence.
Go deeper