Trump voices doubts about China trade negotiations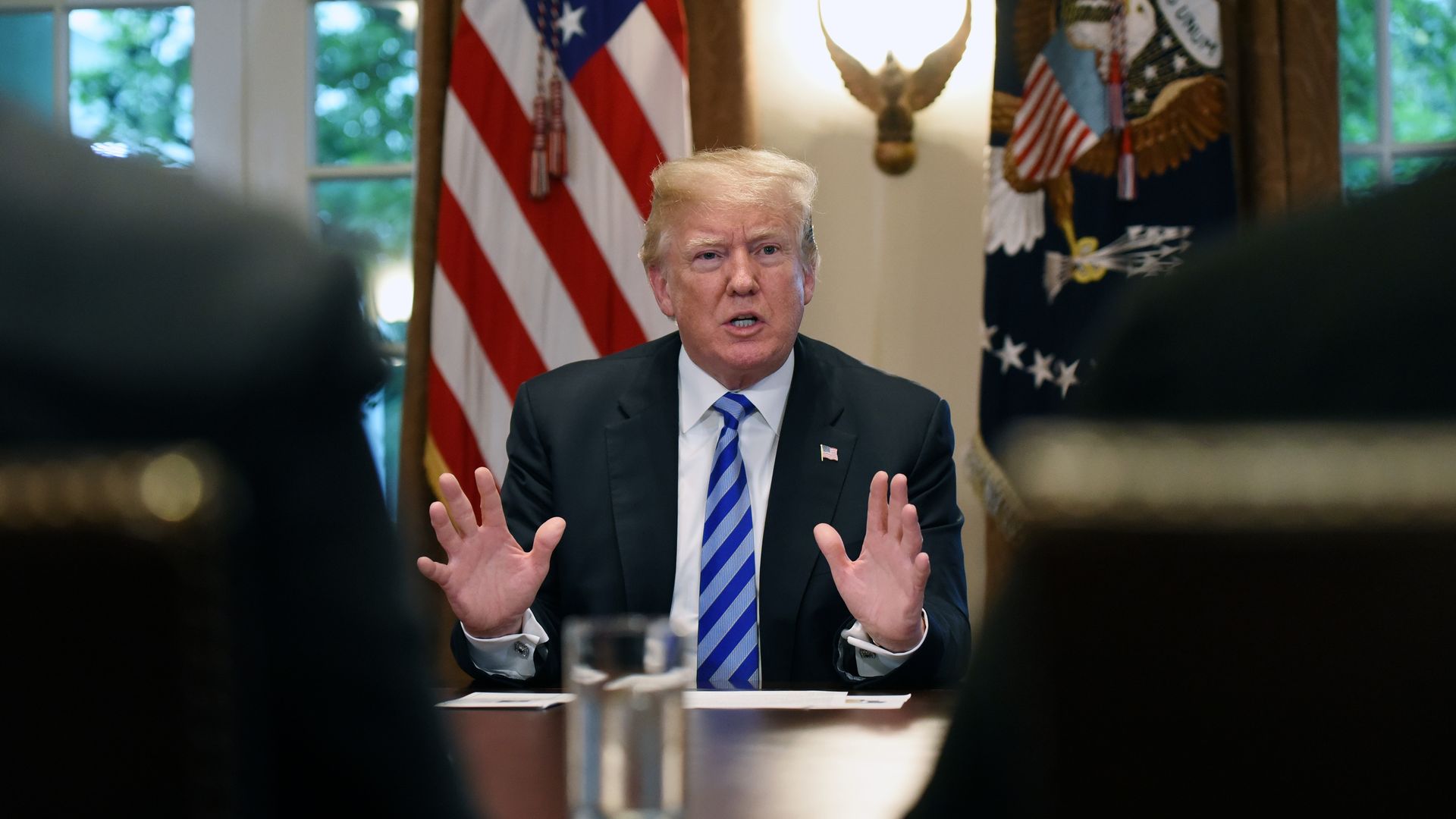 President Trump told reporters during a meeting with NATO Secretary Jens Stoltenberg he doubts trade negotiations with China will end successfully, claiming the United States lost $500 billion in trade last year to China.
"Will that be successful? I tend to doubt it... because China has become very spoiled. The European Union has become very spoiled. Other countries have become very spoiled, because they always got 100 percent of whatever they wanted from the United States."
— Trump to reporters,
per CNBC
The big picture: Members of his administration are currently meeting with a Chinese delegation to bring down tensions between the two countries and avoid a trade war.
Go deeper