Report: Trump wants Germany to drop gas project with Russia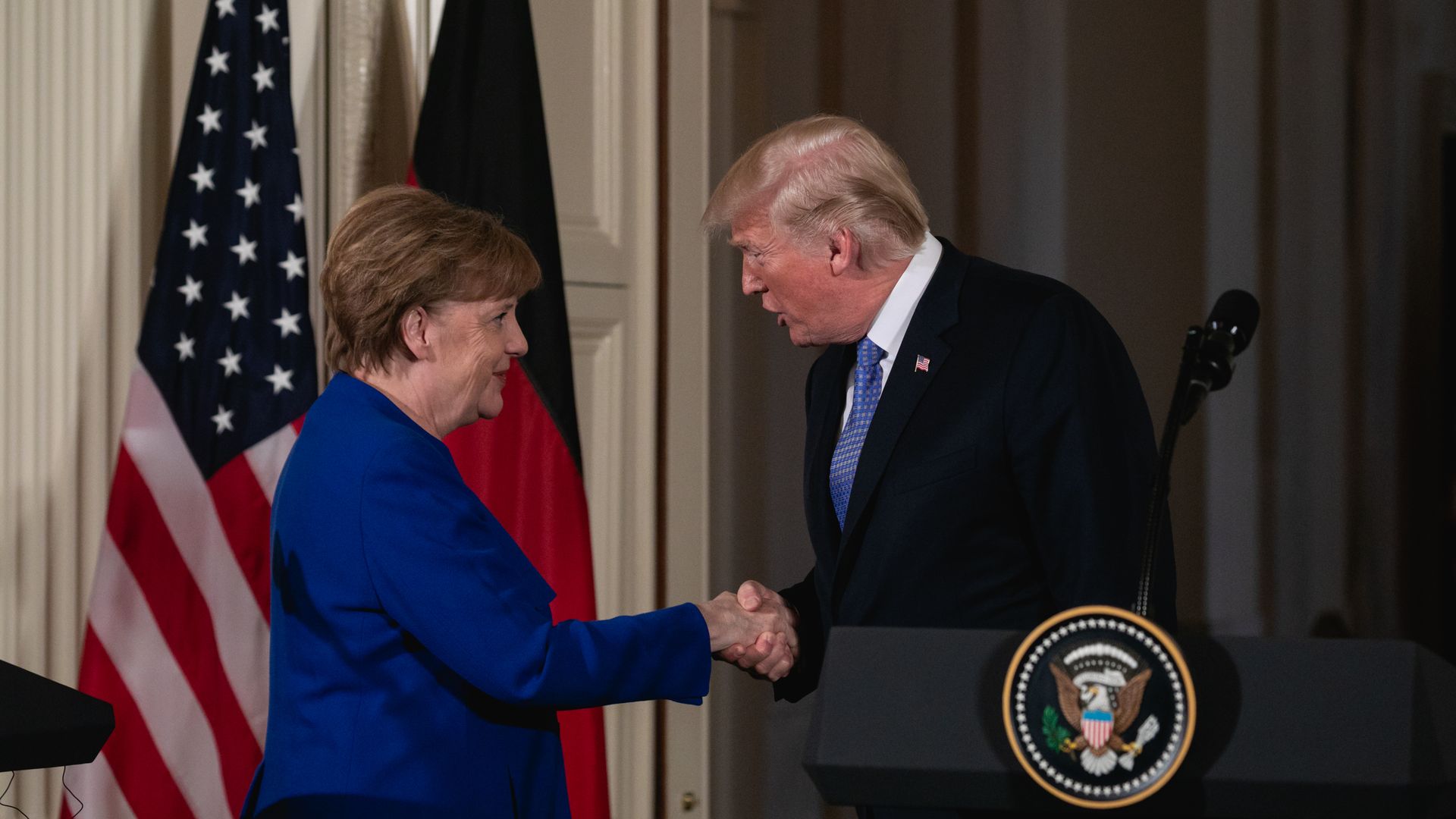 The Trump administration is putting pressure on Germany to stop a multimillion gas pipeline project with Russia in order to avoid a trade war between the U.S. and Europe, according to the Wall Street Journal. President Trump reportedly told German Chancellor Angela Merkel that dropping support for the project would be the price for a new trade deal between the US and Europe.
The big picture: The Nord Stream 2 project would transport gas from Russia to Germany under the Baltic Sea. Its construction could cause Ukraine and other European allies to fall victim to Russian pressure via the energy sector — and threaten American hopes to become a major provider of gas to Europe.
Go deeper