Senate's Russia report proves Congress can still do bipartisanship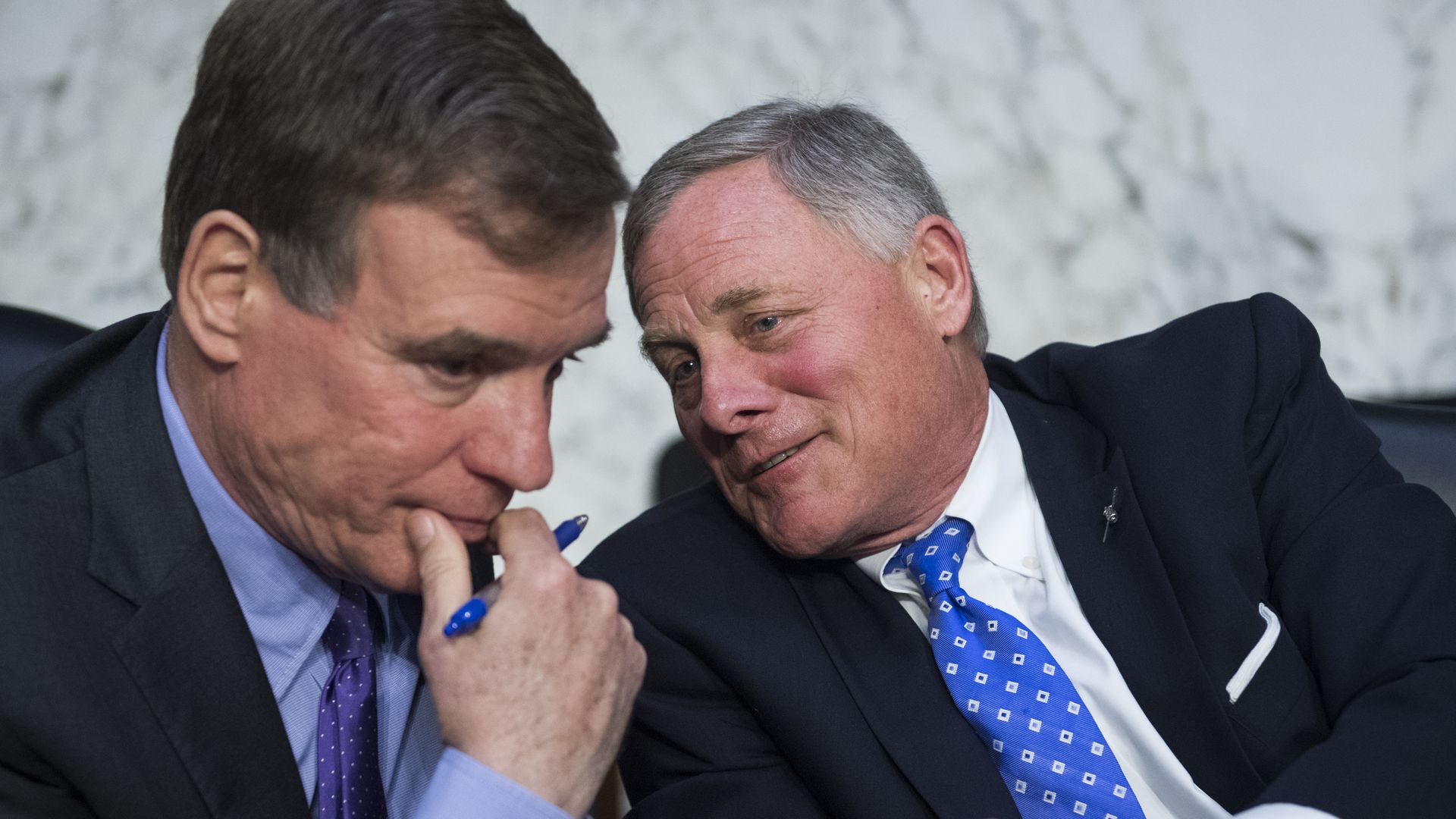 The Senate Select Committee on Intelligence (SSCI) announced Wednesday, after 14 months of study, its conclusion that Moscow did indeed try to boost President Trump's 2016 campaign by hacking emails and spreading disinformation via social media, aiming to sow discord and subvert free and fair elections.
Why it matters: Unlike the report from the House Intelligence Committee's Majority, the SSCI's finding is supported by both sides of the aisle and consistent with the judgment of the Intelligence Community (IC). It's the first time that a group of Republicans has challenged President Trump's narrative on Russian interference. The White House has so far not responded to the news.
The work of the committee is a result of the bipartisan leadership of Chairman Richard Burr (R-NC) and Ranking Member Mark Warner (D-VA). They both declared their commitment to follow the facts and have risen above politics to deliver on that promise.
The bottom line: The committee's work shows that, even in a polarized political environment, bipartisanship is still possible — particularly on national security, where such an approach has until recently been the norm and is necessary to keep the country safe. It underscores that the IC and its leadership, contrary to insinuations by President Trump, were not playing politics with their work on Russia.
[UNSUPPORTED BLOCK TYPE: axiom]
Michael Morell is global chairman of geopolitical risk at Beacon Global Strategies, a former deputy director of the CIA, and a CBS commentator and host of the podcast "Intelligence Matters."
Go deeper