Mueller gives judge Rosenstein memo justifying Manafort probe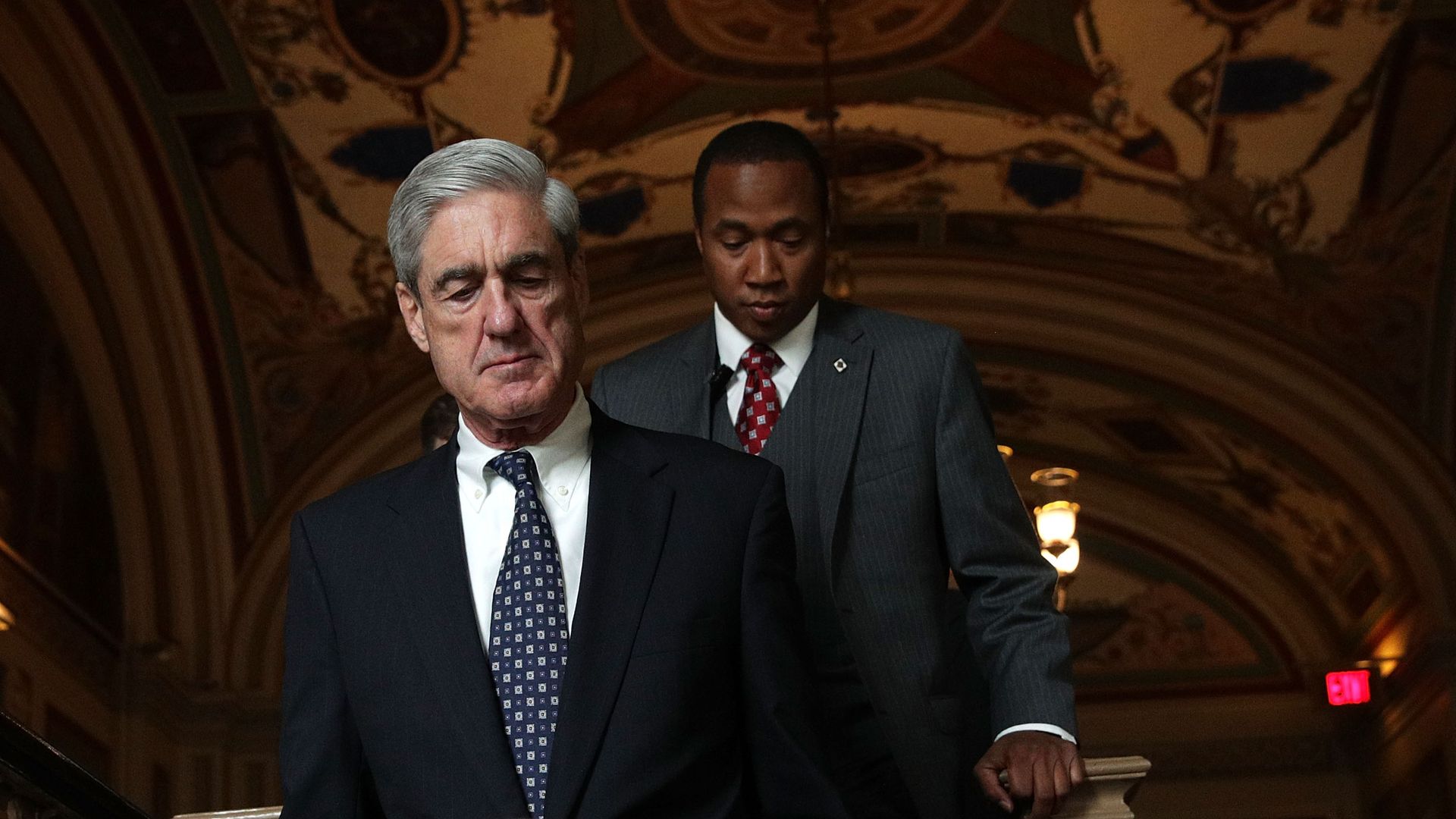 Special Counsel Robert Mueller has given a "skeptical" judge a three-page document — written by Deputy Attorney General Rod Rosenstein, who is overseeing the Russia investigation — justifying his team's probe in to Trump's former campaign chairman Paul Manafort, reports Bloomberg.
Why it matters: Prosecutors reportedly filed the full memo "under seal and directly to the judge through the classified security officer." As Bloomberg points out, that process suggests the document contains national security information.
The backdrop: A federal judge in Virginia challenged the special counsel's case against Manafort earlier this month, and ordered Mueller's team to give him an unredacted version of the memo Rosenstein wrote last August explaining the basis for their interest in Manafort.
"You don't really care about Mr. Manafort's bank fraud. You really care about getting information that Mr. Manafort can give you that would reflect on Mr. Trump and lead to his prosecution or impeachment or whatever."
— Judge T. S. Ellis III said during a court hearing in Alexandria on May 4
Don't forget: Manafort is charged with tax and bank fraud in Virginia, in addition to facing charges in Washington, D.C. for money laundering and being an unregistered foreign agent.
Go deeper