Prominent Democrats increase opposition effort against criminal reform bill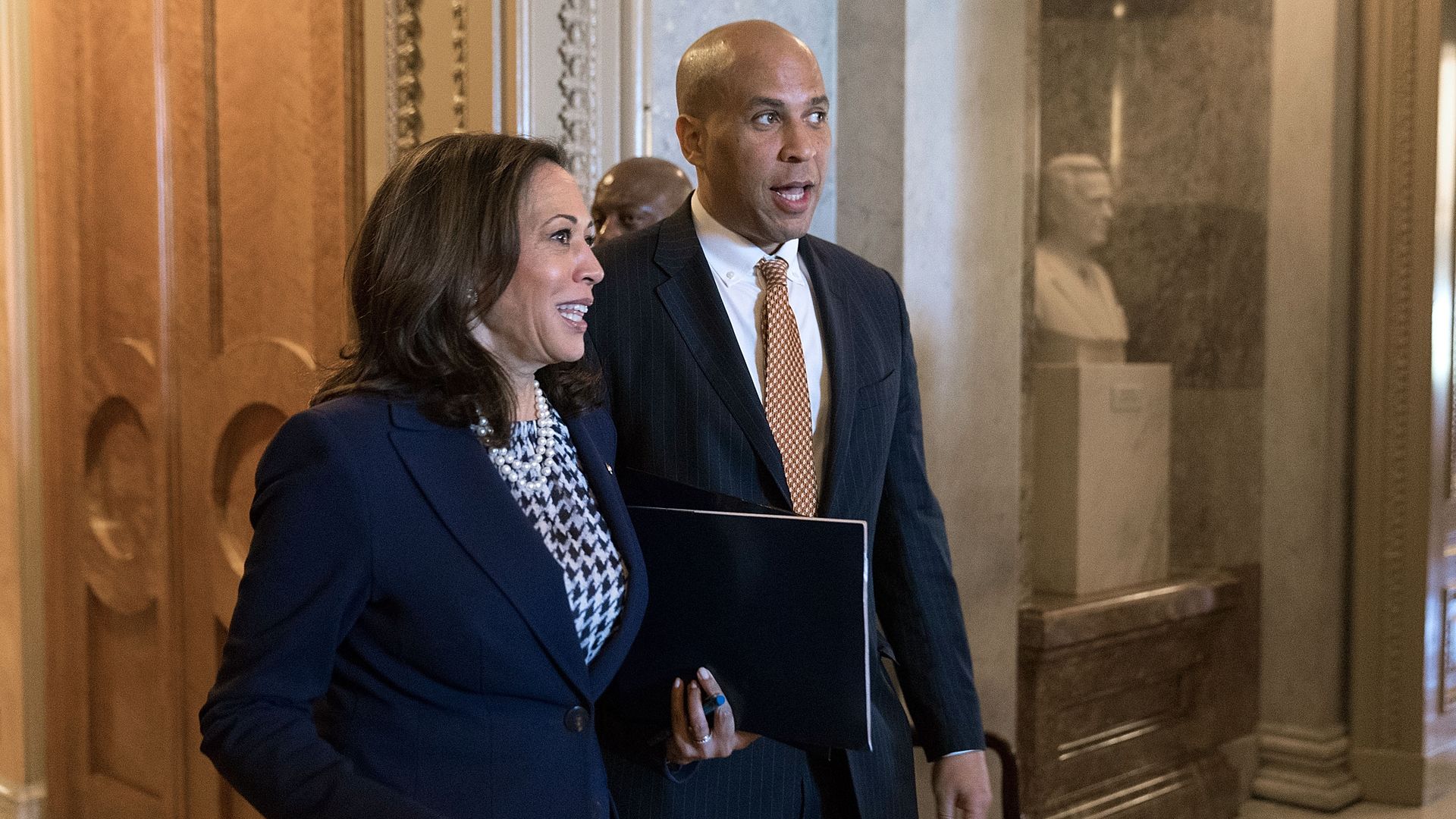 Powerful members of congress including Sen. Cory Booker, Sen. Kamala Harris, and Rep. John Lewis have penned a letter to congress explaining their strong opposition to a House prison reform bill, describing it as a "step backwards," Politico first reported.
Why it matters: These are influential Democratic voices. And although the bill, which would send thousands of inmates home, broaden options for serving time, and change childbirth and female menstruation product rules, passed by a large majority out of Judiciary, many Democrats remain concerned that the bill does not address harsh sentencing guidelines. The bill is expected to receive a vote on the House floor soon.
Go deeper