Europe to revive measure protecting EU firms from U.S. Iran sanctions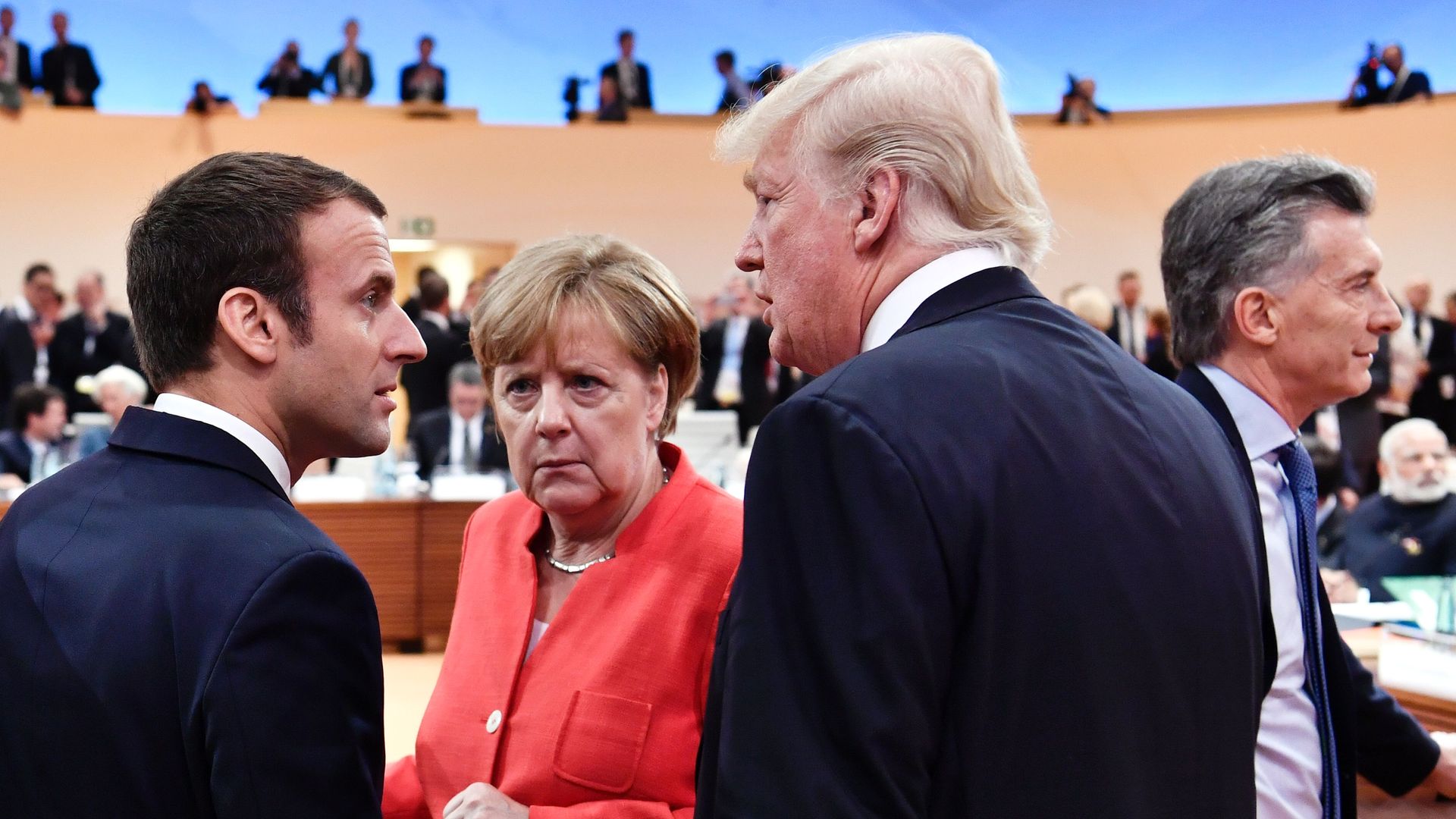 Europe has announced it is going to revive a blocking regulation from the 90s that could, with a few supplemental measures, protect EU-based firms from U.S. sanctions against Iran now that the Trump administration has announced a withdrawal from the Iran deal, Reuters reports.
Between the lines: This could buy the Iran deal some time by bolstering the heft of its financial draw for Iran, before the deal crumbles without the U.S. Although European countries party to the Iran deal have said they will try to salvage the deal without the U.S., skeptics believe that most of the incentive Iran had to stay in the deal came from the U.S.' participation.
The details: The regulation would ban companies from complying with U.S. sanctions and could involve seizing U.S. assets in Europe, which could likely exacerbate the trans-Atlantic rift over the Iran deal, not calm things down.
Yes, but: Per The Economist, "few EU countries have even implemented the legislation necessary to enforce the blocking regulation, so the whole question could be moot."
The risk: This could blowback on the Europeans as governments can try protecting companies from sanctions, but not necessarily banks — several large European-based banks have paid billions in fines for doing business with Iran:
BNP Paribas paid an $8.9 billion settlement after pleading guilty to doing business in Iran, Cuba, and Sudan. Deutsche Bank, ING, Crédit Agricole, Credit Suisse, Standard Chartered, and Commerzbank have also paid up, reports Reuters.
What they're saying: Tyler Cullis, an attorney who advises clients on U.S. economic sanctions, told Axios, "The British, French, and Germans (E3) had been reluctant to take that step...out of fear of antagonizing the US. But by announcing its withdrawal from the nuclear deal and its intent to reimpose all US sanctions targeting Iran, including those with extraterritorial effect, the Trump administration gave Europe little to no choice but to resist."
Geography matters: European banks have more difficulty reentering the Iranian market because nearly every transaction they run hits the U.S. financial system.
Go deeper