By the numbers: Comparing the Mueller investigation to past probes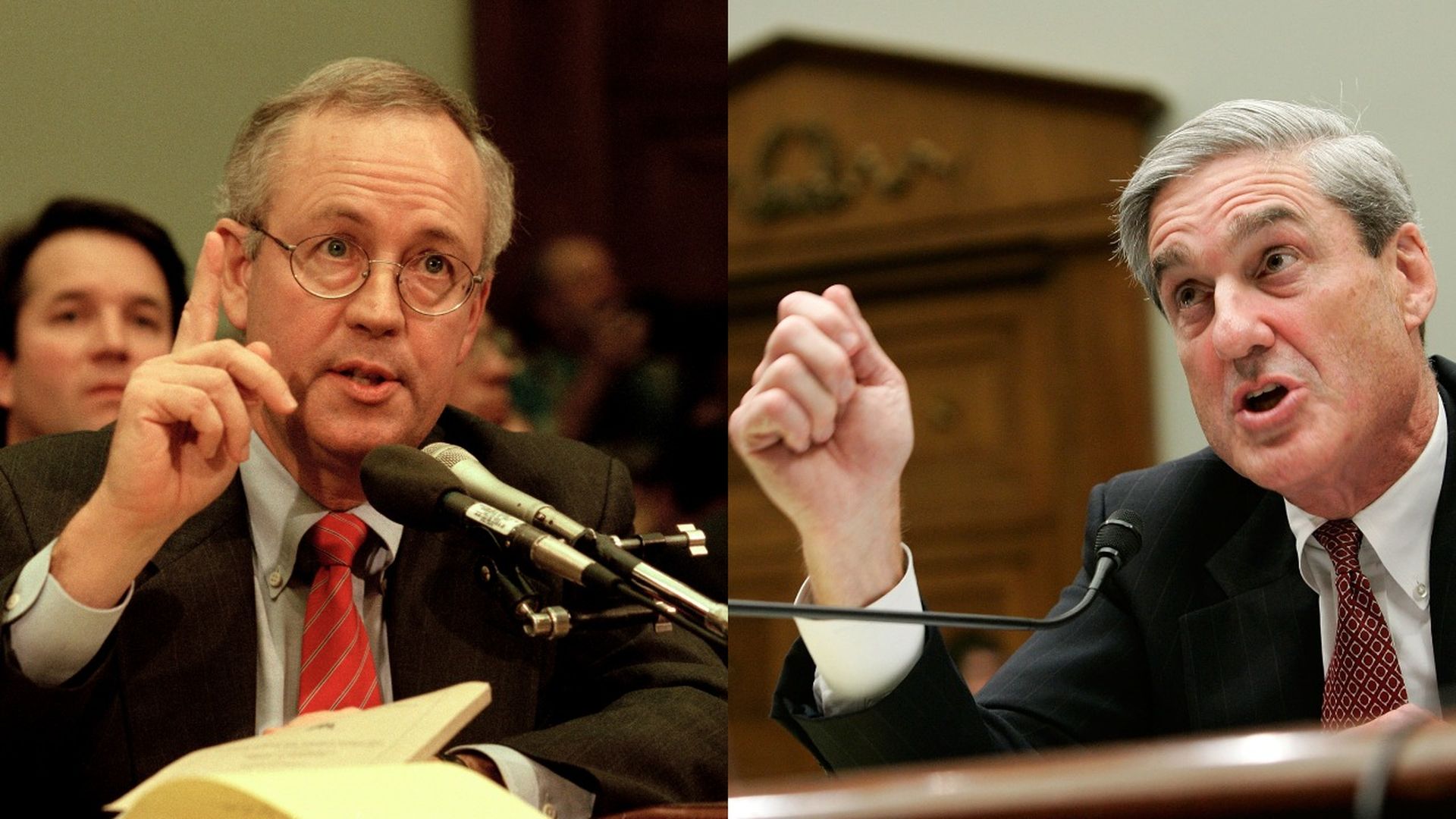 Special counsel Robert Mueller is one year in to his investigation of President Trump's presidential campaign and potential meddling by the Russian government, only a blip compared to the length of other major political investigations, FiveThirtyEight reports.
The big picture: One year later, we're still unsure of the scope of what Mueller does or doesn't know, and as noted by FiveThirtyEight, predicting the outcome of an investigation so early on hasn't proven to be useful in the past.
Watergate
One year after Archibald Cox was appointed special prosecutor, he was fired by Nixon.
President Trump hasn't fired Mueller, but that doesn't mean he hasn't wanted or threatened to. In January, news broke that he ordered the removal of Mueller, but ultimately backed down. White House lawyer Ty Cobb said in March that Trump "is not considering or discussing" firing Mueller.
Iran-Contra
In Lawrence Walsh's first year as independent counsel, "he secured only two guilty pleas," per FiveThirtyEight.
Whitewater
The month that Kenneth Starr's investigation started in August 1994, 52% of Americans believed his investigation was unimportant, FiveThirtyEight reports.
Go deeper