The White House's futile crackdown on leaking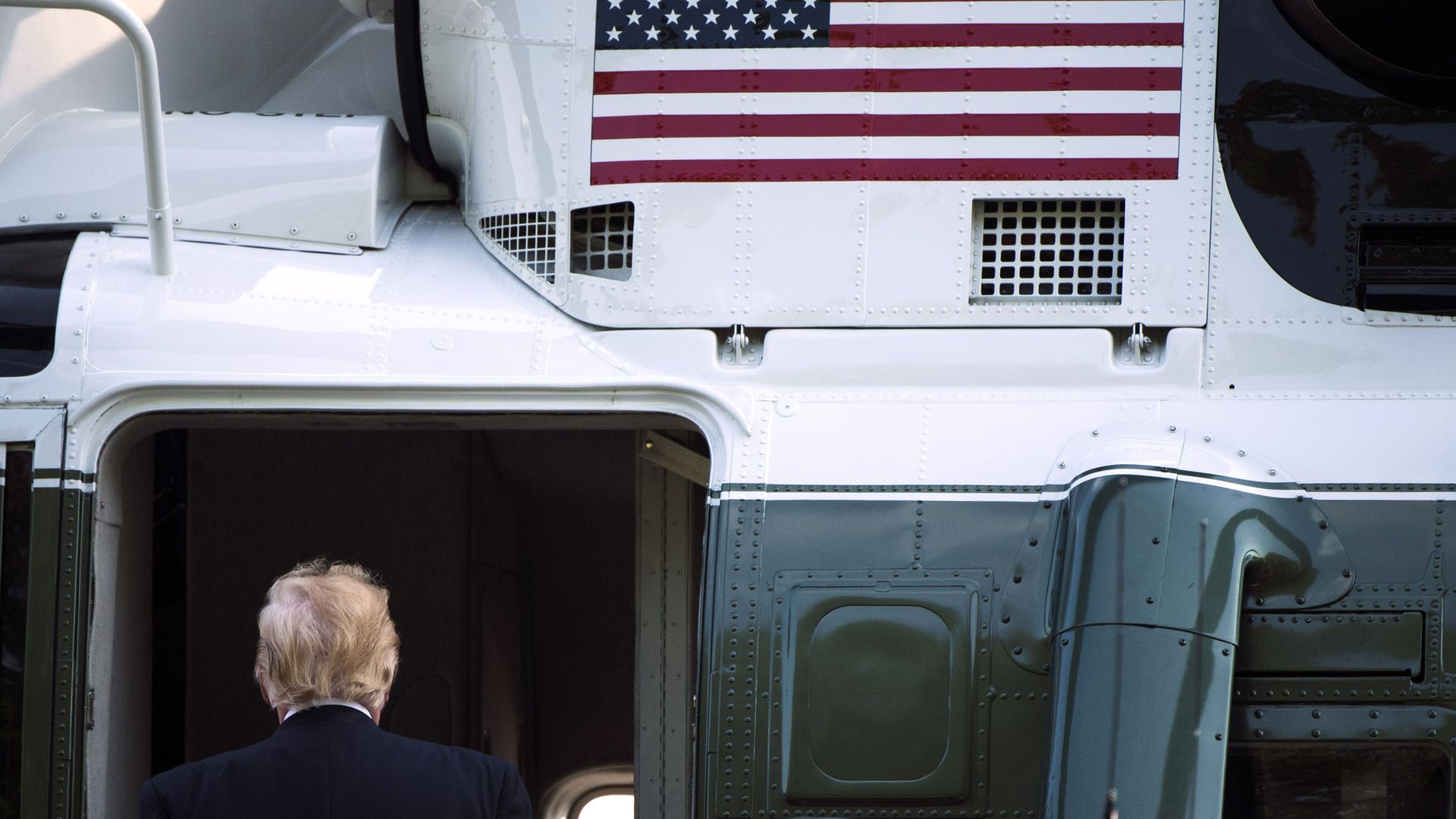 "Despite active efforts to flush out administration leakers — including machines used to detect unauthorized cell phones in the West Wing — ... Trump and his senior aides haven't yet been able to stem the flow of damaging information," CNN's Kaitlan Collins writes.
The big picture: A few current and former White House officials tell Axios' Jonathan Swan that much of the leaking stems from an extraordinarily toxic and dysfunctional organizational culture that has persisted since inauguration.
Deeply factionalized. Lots of suspicion of peers. Constant questioning of loyalty. Constant use of press to settle scores.
And the response is always to hunt for the "leaker" and to try to instill fear, but rarely to examine that organizational culture that has led to such rampant leaking.
The backdrop, via CNN's Collins:
"The White House banned the use of personal cell phones [including Apple Watches] in the West Wing in January. ... Officials now either leave their personal devices in their cars, or ... deposit them in lockers that have been installed at West Wing entrances."
"Sources said it's common to find several staffers huddled around the lockers throughout the day ... The lockers buzz and chirp constantly from 6 a.m. to 8 p.m. Monday through Friday."
"Sweeps are carried out to track down personal devices that have made it ... into the building. ... [M]en dressed in suits and carrying large handheld devices have been seen roaming the halls of the West Wing, moving from room to room, scouring the place for devices that aren't government-issued."
"If one is detected, one of the men will ask those in the room if someone forgot to put their phone away. ... [I]f no one says they have a phone, the men begin searching the room."
"[A] group of lawmakers was waiting for the President in the West Wing while a sweep was being carried out. The device picked up a Samsung Galaxy, which was in the pocket of one of the visiting lawmakers."
Go deeper