Senate Intel finds Russia meddled in 2016 election, breaking with House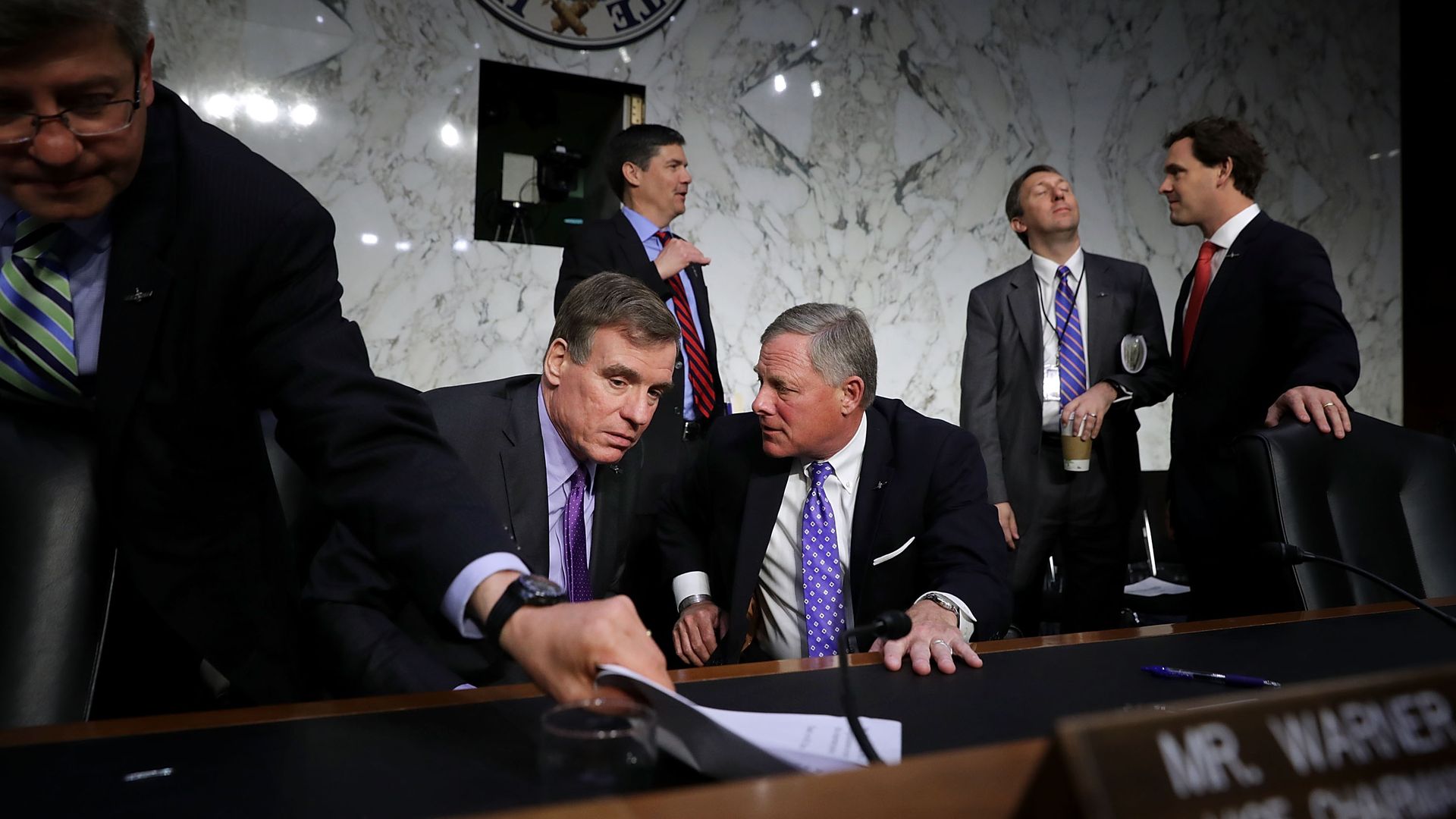 The Senate Intelligence Committee on Wednesday announced they back prior findings by U.S. intelligence agencies that conclude Russia meddled in the 2016 U.S. election in an effort to boost Donald Trump's campaign.
Why it matters: Their findings break from Republican members of the House Intelligence Committee which announced in March they found no evidence of collusion between Russia and the Trump campaign.
"The Russian effort was extensive, sophisticated, and ordered by President Putin himself for the purpose of helping Donald Trump and hurting Hillary Clinton. ... And while our Committee's investigation remains ongoing, one thing is already abundantly clear – we have to do a better job in the future if we want to protect our elections from foreign interference."
— Panel vice chairman, Sen. Mark R. Warner (D-Va.,) said in a
joint statement
with chairman Sen. Richard Burr (R-N.C.)
Editor's note: This article's headline previously implied that Republican members of the Senate Intelligence Committee announced the findings. That announcement was bipartisan.
Go deeper