Scoop: Peter Navarro's sharp words for Steven Mnuchin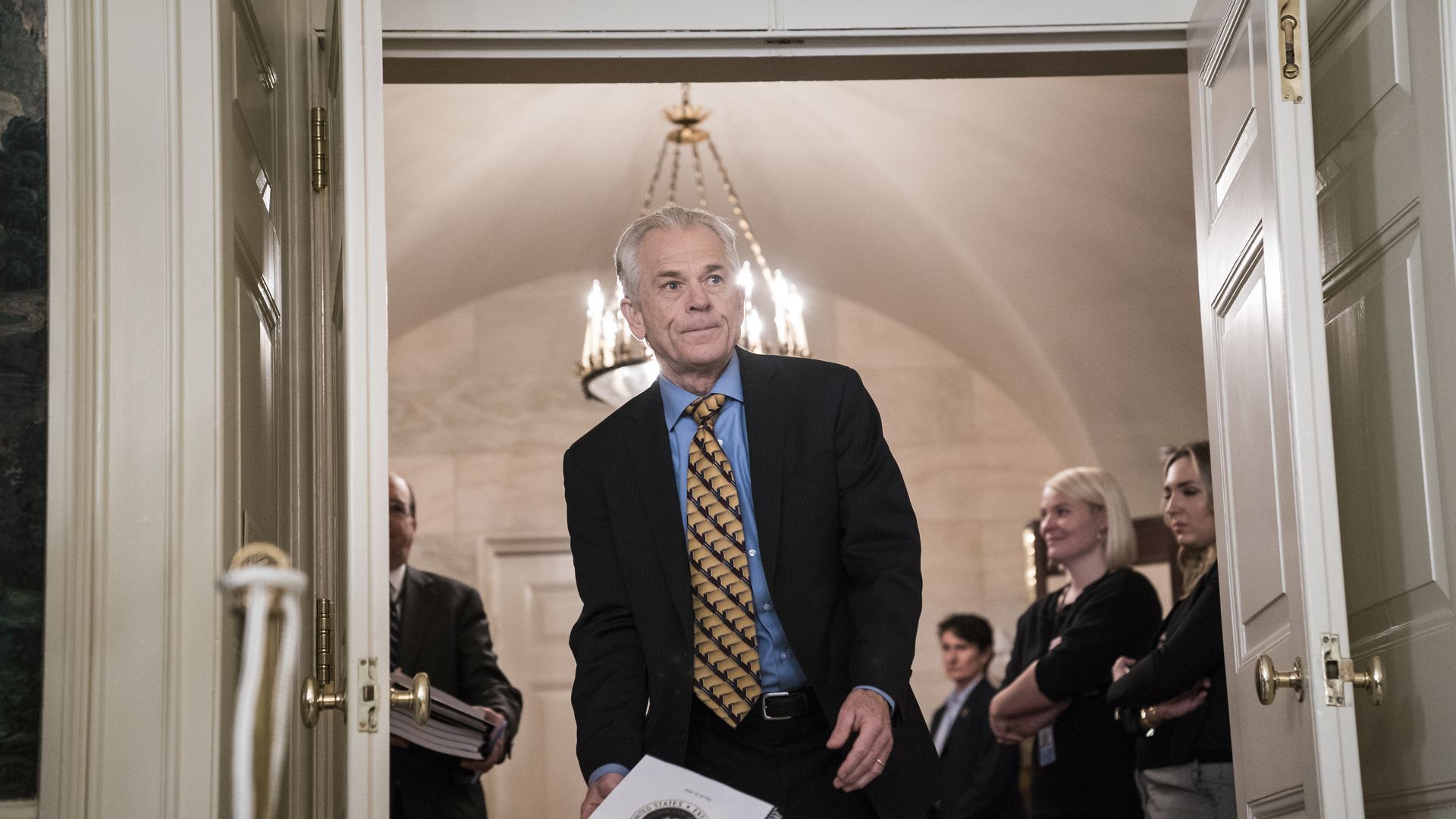 A major rift has opened up between Trump's hardline trade adviser, Peter Navarro, and Treasury Secretary Steven Mnuchin, according to five sources familiar with their encounters.
What we're hearing: On the Trump delegation's trip to China two weeks ago, Navarro exchanged sharp words with Mnuchin over his decision to participate in one-on-one talks with his Chinese counterpart Liu He. Navarro — a hardliner against China — cursed at Mnuchin and fumed about being shut out of the talks, the sources said. "It stems from his belief that Mnuchin is steering them down the wrong path, policy-wise, with China," said a source familiar with their interactions.
Why this matters: China's top trade negotiator Liu He is visiting Washington this week for talks aimed at striking a deal with the U.S. to avoid a trade war. Meanwhile, Navarro has been concerned about Mnuchin leading Trump towards a deal that would give up on punishing China with aggressive tariffs for its theft of U.S. intellectual property.
The details: The White House has confirmed that the expected attendees at Thursday's talks are Mnuchin, Ross, U.S. Trade Representative Robert Lighthizer and NEC director Larry Kudlow.
The source added that the deputy director of the National Economic Council, Everett Eissenstat, is expected to staff the meeting.
Flashback: Top White House officials feud over China
Correction: An earlier version of this story cited a source confirming Bloomberg's reporting that Peter Navarro would not be present at Thursday's meeting. It has been updated to reflect a comment from the White House that Navarro and Larry Kudlow will be in attendance.
Go deeper