What New Jersey's drug plan do-over says about the industry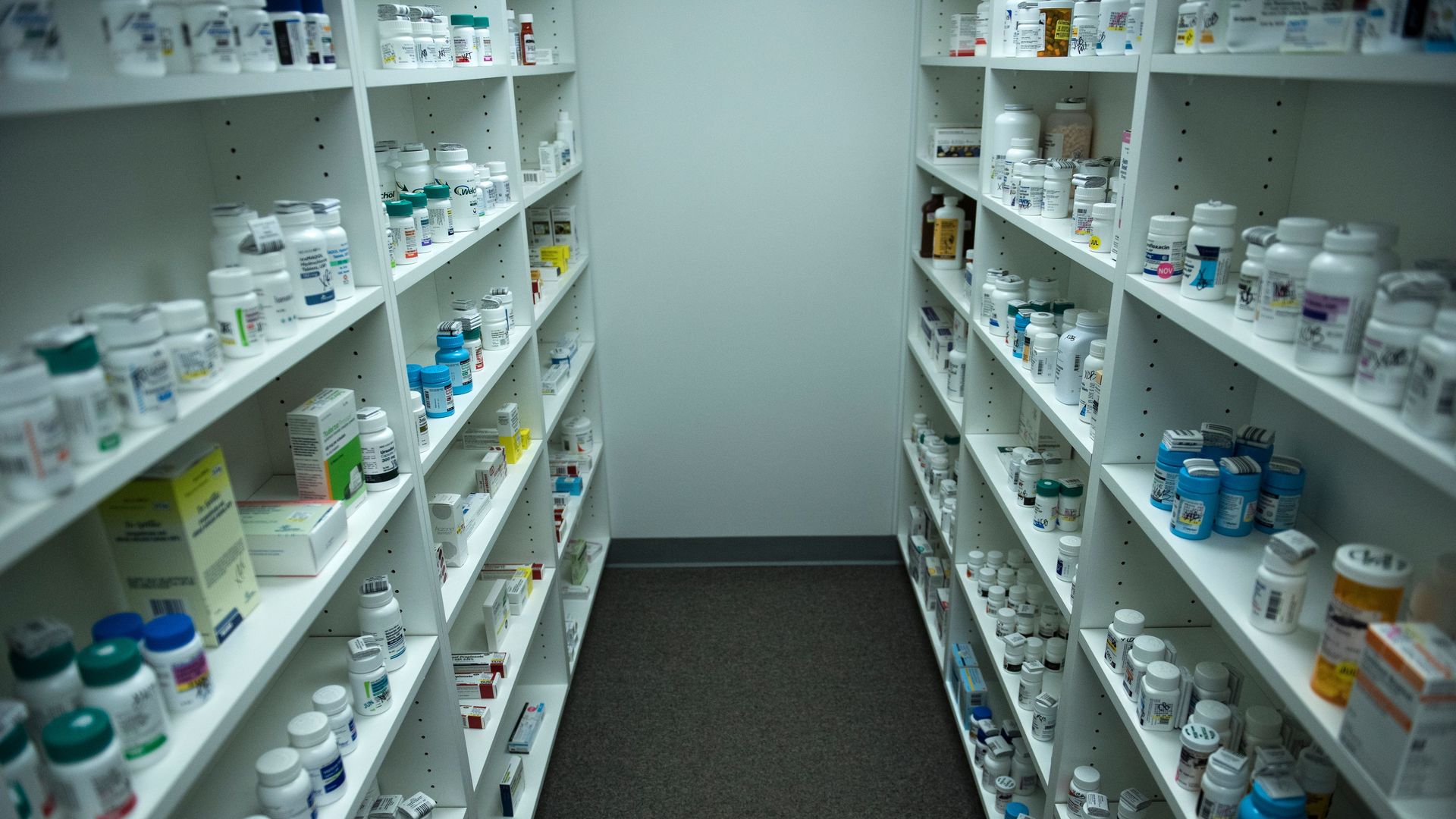 Last year, New Jersey awarded pharmacy benefit manager OptumRx a $6.7 billion contract to oversee prescription drug benefits for the state's 835,000 public employees, retirees and dependents. But now New Jersey has to redo the process after a court said OptumRx "improperly hedged" its contract.
The big picture: There's reason to believe this type of financial hedging exists in most contracts involving the big PBMs.
Driving the news: The New Jersey court faulted OptumRx for inserting a clause that would have guaranteed the PBM's profits by giving it the right to "modify financial contracted terms" if the state tinkered with drug benefits — for example, if the state altered how specialty medications are covered.
The judge said the language gave OptumRx, which is part of UnitedHealth Group, "a clear competitive advantage."
CVS Caremark, Express Scripts and OptumRx — the three PBMs that bid on the New Jersey contract — did not respond to questions about the court's ruling, their proposals or the state's rebid.
Between the lines: This is like saying you'll sell your house for $200,000, but that price could go up if certain events happen. No buyer would agree to that.
Yet "virtually all PBM-client contracts contain language allowing the PBM to change pricing terms and guarantees unilaterally," said Linda Cahn, an attorney who consults with employers on their drug contracts.
Go deeper: According to a contract template Axios obtained earlier this year, Express Scripts has the right to change "rates, administrative fees and/or rebates, solely as necessary to return (Express Scripts) to its contracted economic position" if the following events with their employer clients occur:
"A material change in: (i) the conditions or assumptions stated in this agreement; or (ii) the size, demographics or gender distribution of sponsor's membership compared to data provided by sponsor."
"Sponsor changes its formulary, benefit designs...or otherwise takes an action that has the effect of lowering the amount of rebates earned."
"Sponsor elects to use on-site clinics or pharmacies to dispense prescription drugs to members which materially reduces rebates and/or the number of covered drug claims submitted online."
"More than 5% of claims are incurred in Massachusetts, Hawaii, Alaska, or Puerto Rico."
"Rebate revenue is materially decreased because brand drugs move off-patent to generic status or due to a change in law."
Translation: Express Scripts could potentially overhaul its drug pricing contracts if employers recruit too many women, or if rebate dollars decrease unexpectedly.
The bottom line: These are large, complicated drug contracts. Dominant PBMs craft the deals in ways that will always be in their interests.
Go deeper