Michigan State reaches $500m settlement with Larry Nassar's victims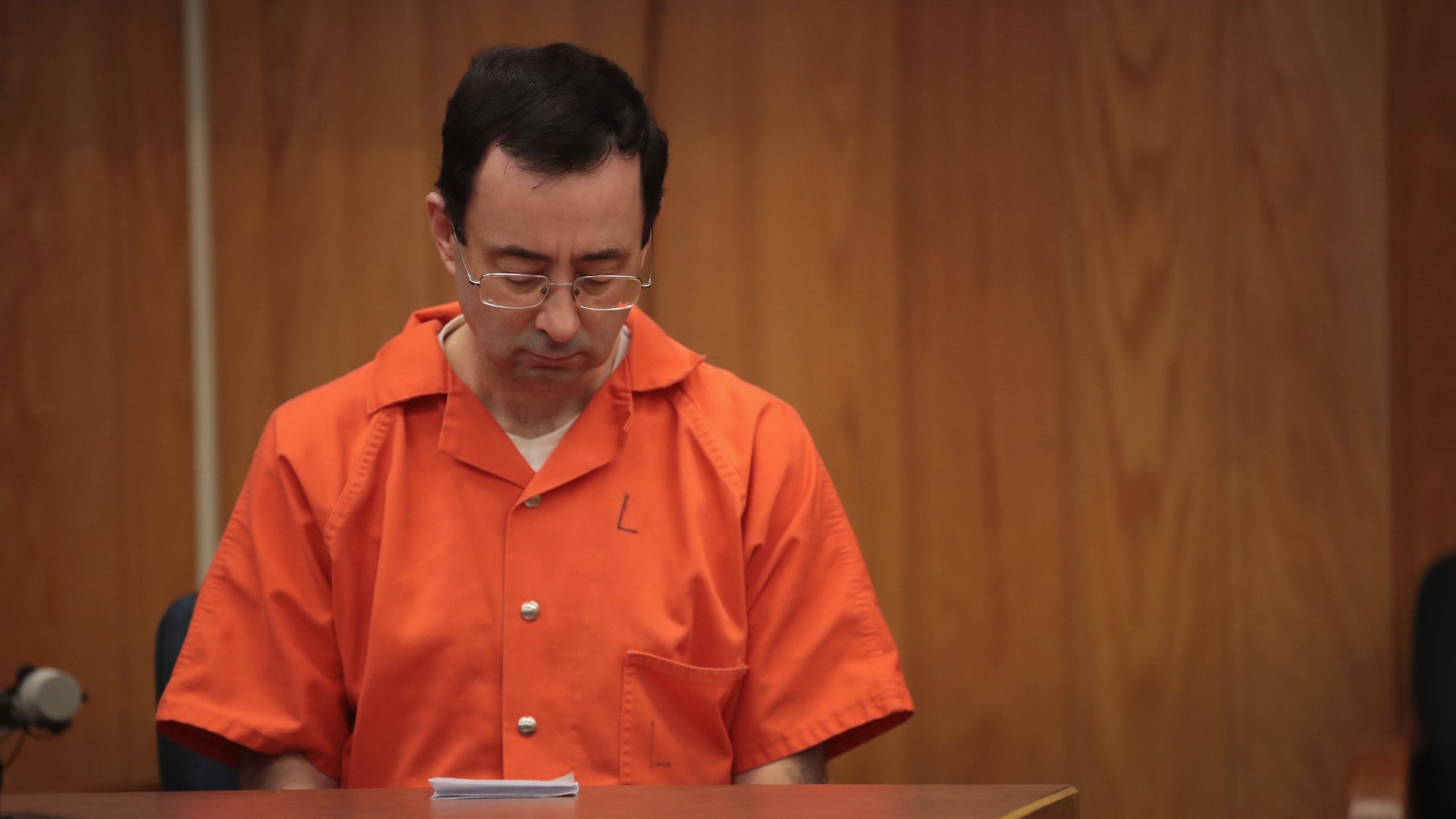 Michigan State has reached a $500 million settlement with 332 women and students assaulted by Larry Nassar, the former sports doctor for USA Gymnastics and Michigan State who is serving decades in prison, the school said Wednesday.
Why it matters: The settlement is more than a third (37%) of MSU's spending budget for 2017-2018 school year, which, along with the number of claimants, shows the scope of how damaging a sexual abuse case can be to universities and could persuade other institutions to be more proactive moving forward.
Details: The agreement stipulates that $425 million of the $500 million settlement will be distributed to the claimants in the lawsuit, while the remaining $75 million will be set aside for two years to protect any future claimants alleging sexual abuse by Nassar.
Go deeper