Top EU official slams Trump on trade and Iran deal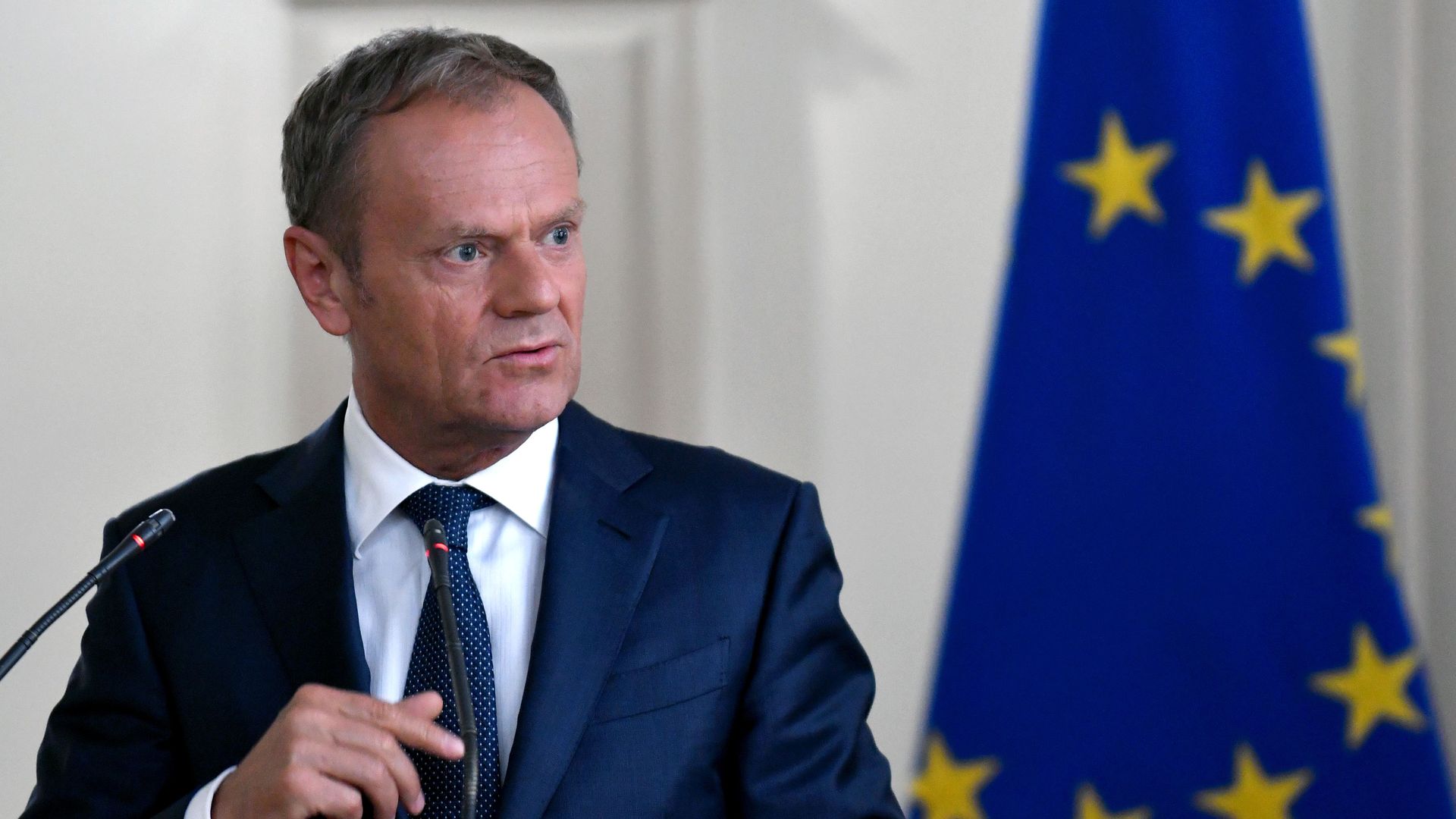 European Council President Donald Tusk has made the most forceful rebuke of President Trump from an EU leader thus far, accusing him of "capricious assertiveness" for pulling out of the Iran nuclear deal and threatening the EU with tariffs.
"Looking at the latest decisions of Trump, someone could even think: With friends like that, who needs enemies?"
— Tusk
Here's one sentence to focus on from Tusk's remarks, made ahead of a EU summit in Bulgaria:
"He has made us realize if you need a helping hand, you will find one at the end of your arm."
The bigger picture: German Chancellor Angela Merkel recently said the EU can no longer simply rely on the U.S. and must build a collective foreign policy — an objective shared by French President Emmanuel Macron. Any shift from a U.S.-led transatlantic alliance would have lasting implications for the U.S. and the world.
Counterpoint: Jeremy Shapiro recently argued in Foreign Affairs that"laments and indignation do not add up to strategy. The real question is not whether Europeans are pissed off but whether they will do anything in response to Trump's actions. The answer is most likely no."
His case: "Europeans need the alliance more than the Americans do. For Europe, the transatlantic alliance is its rock of stability in an otherwise ever-changing world and the foundation on which it has constructed European security and European integration."
The bottom line: Trump has been open about his transactional approach to alliances. He has so far resisted a full-court press from Europe on Iran and trade. The likes of Merkel and Macron now need to decide whether they can afford to go their own way.
Go deeper