Be happy and you'll live longer, study finds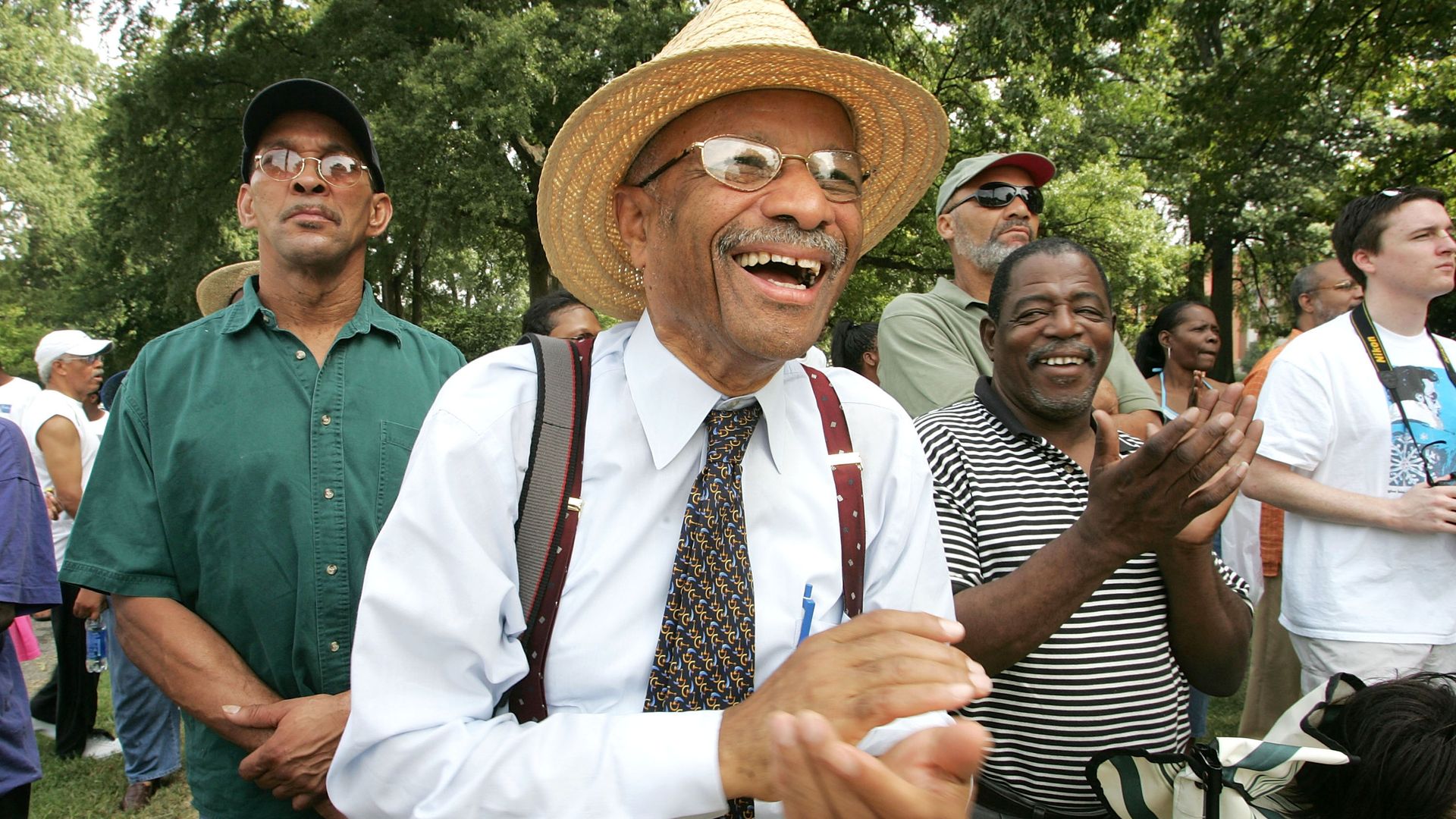 Studies have long linked optimism and the attainment of life goals, but a new paper says hopeful people also live longer.
Quick take: The paper, co-authored by Brookings' Kelsey O'Connor and Carol Graham, tracked heads of household starting in 1968. In 2015, 74.8% of the pessimistic people were dead, compared with 68.9% of those who were optimistic.
In addition, in 2015 optimists had a 52% probability of surviving another year, while pessimists were at 48%.
Women heads of households were the happiest over the period.
How they defined optimistic: The paper describes optimism or hopefulness as "a positive belief that good rather than bad things will happen, as well as the ability to plan for and work toward goals, the latter requiring a certain level of agency."
It stands to reason that attitude is important in outcome. But O'Connor and Graham found a virtuous circle leading to optimism and, as a result, longer life:
"The way to understand our results is optimistic people live longer in part because they are better educated, earn greater incomes, and are free from mental or physical work limitations," they wrote.
"Optimists [were] more likely to invest in their education, and then education leading to better outcomes along many different aspects of life."
By the numbers: The study, using data from the U.S. Panel Study on Income Dynamics, tracked 7,912 heads of households starting in the period 1968-1975. Their average initial age was 45.
It finds that "people with less than a high school degree show the greatest declines in optimism, which along with their long-run links to premature mortality and deaths of despair," calls for more study.
They reject the finding by some researchers that people are set early as either an optimist or a pessimist. "Education can influence optimism and optimism can influence education," they said.
What was surprising: I asked Graham what was the most surprising thing she found. She replied that it was "the juxtaposition of very high levels of optimism among poor minorities, and African Americans in particular, against despair and lack of hope among poor whites." She said:
While that preceded our knowledge of the deaths of despair crisis (deaths which are concentrated among less than college educated whites), we have since found that our metrics of hope and optimism on the one hand and stress and anger on the other match robustly with patterns in deaths of despair at the level of individual, race, and place.
Go deeper