April was the world's third-warmest such month on record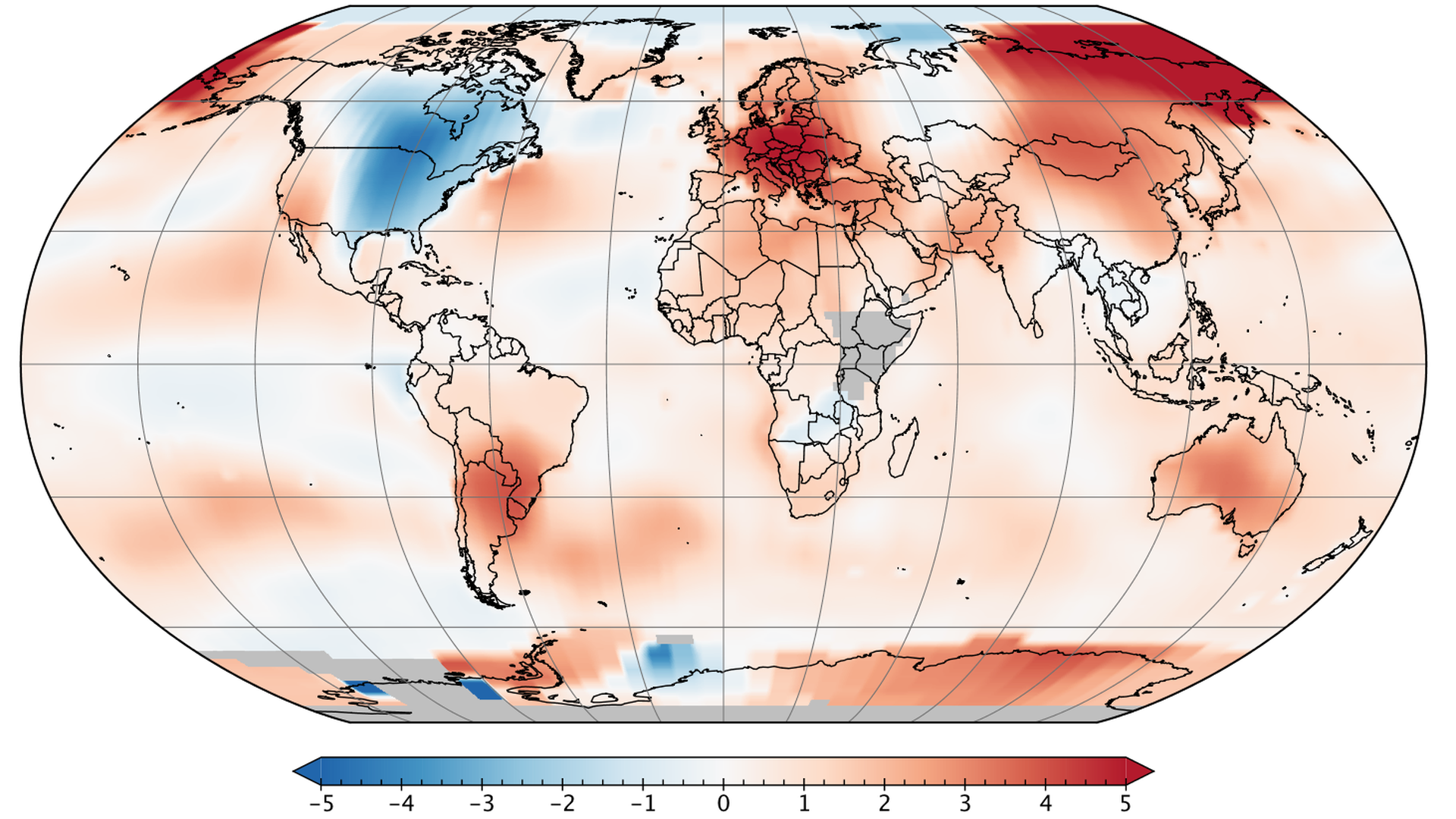 Despite the fact that millions shivered through an unusually cold and snowy start to spring in the U.S. and Canada, the world still had the third-warmest such month in 138 years of record-keeping, according to new NASA data out Wednesday.
Separate data released from the National Oceanic and Atmospheric Administration (NOAA) on Thursday also found April was the third-warmest such month, and the 400th straight month with a temperature above the 20th century average.
The big picture: Other than central and eastern North America, nearly every other land area in the world was warmer-than-average in April. Europe, South America, and the Arctic were particular hot spots, with the Arctic recording its second smallest sea ice extent on record for the month, according to the National Snow and Ice Data Center. Only April 2016 and 2017 were warmer than last month.
The details: The NOAA announced the end of a La Niña event in the tropical Pacific Ocean on May 11. Such events tend to lead to slightly cooler years, relative to average, so its disappearance may mean that 2018 will end up warmer than initially expected by some climate scientists. At the least, it will be a top 5 warmest year on record for the planet.
Be smart: Individual monthly rankings are noteworthy, but the long-term trend is what climate scientists are interested in, and that trend is unequivocally upward, largely due to human emissions of greenhouse gases. Nine of the 10 warmest Aprils have occurred since 2005, NOAA found.
Key stat: The last month with below average temperatures for the globe was December 1984, when Ronald Reagan was president.
This story has been updated to include data released from NOAA on Thursday.
Go deeper