The Trump administration has a personnel problem on Iran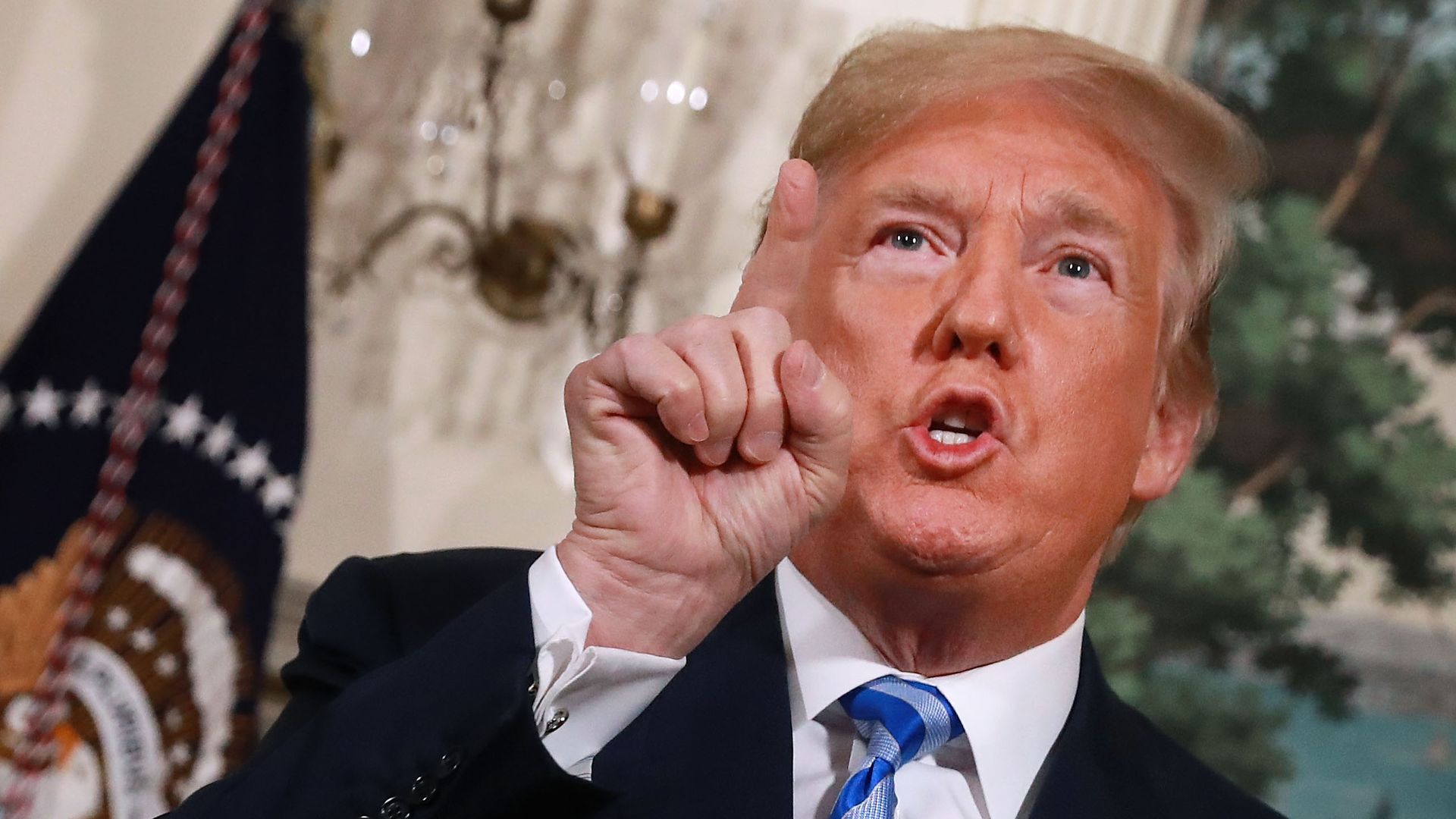 The latest edition of the Platts Capitol Crude podcast describes yet another challenge the Trump administration faces in trying to punish Iran with new energy sanctions. In short — it's a bandwidth problem.
Why it matters: The administration's ongoing personnel problems compound the already tough task of hitting Iran's energy sector without support for the move from allies in Europe and major Iranian crude buyers in China and elsewhere.
On the record: Elizabeth Rosenberg, a senior Treasury Department adviser on sanctions from 2009–2013, says the administration is hobbled as it tries to work with and pressure buyers of Iranian crude.
She notes that Treasury's Office of Foreign Assets Control has lost two key members recently, including director John Smith, and the State Department has lots of vacancies.
Quoted: "It will be difficult to explain these measures to foreign companies and business associations, chambers of [commerce], foreign financial regulators and central banks, to say nothing of mount[ing] the enforcement efforts," said Rosenberg, referring to State's challenges.
"And by the way...these same staff people in the government are surging on North Korea policy, on Venezuela policy, on Russia policy. They have real bandwidth problems," adds Rosenberg, who now heads the energy program at the Center for a New American Security.
One level deeper: This bandwidth problem goes deeper than sanctions. My Axios colleague Jonathan Swan reports:
"There is barely enough top flight talent confirmed across the government to manage the basic day-to-day, let alone the dizzying array of foreign policy battlefronts Trump has opened up — especially when it comes to trade."
Go deeper