U.S. blocks UN call for investigation into Gaza deaths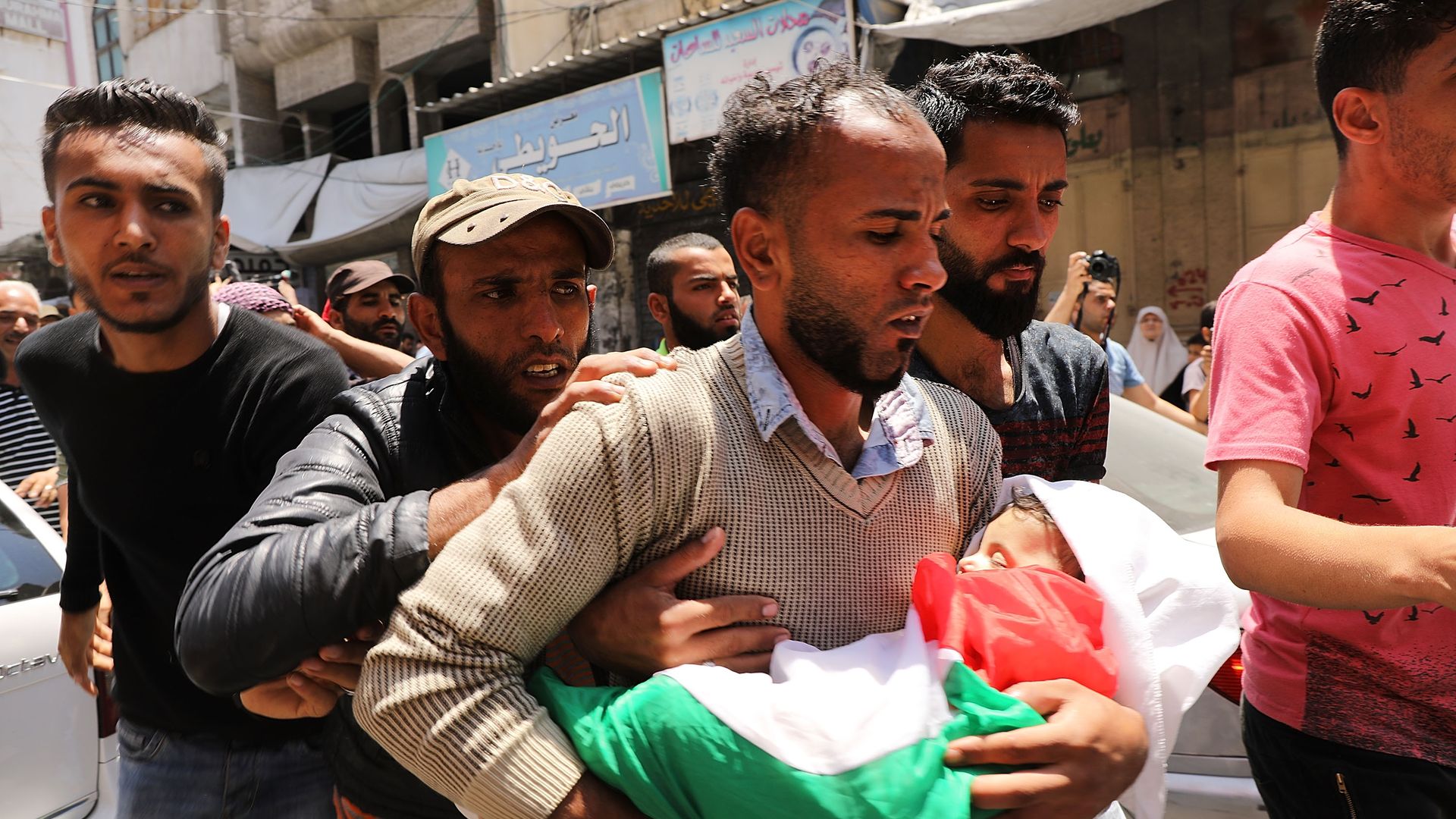 The U.S. blocked a UN Security Council statement calling for an investigation into the killing of 58 Palestinians by Israeli troops during protests on the Israel-Gaza border on Monday, reports Haaretz.
The U.S. stance: UN ambassador Nikki Haley said, "No country in this chamber would act with more restraint than Israel has," and echoed the White House response from yesterday, that Hamas bears all responsibility for the bloodshed. That comes as countries around the region and wider world have condemned the use of force on the protesters, and allies like the U.K. and France have implored Israel to show more restraint.
Go deeper