Derecho likely to disrupt voting in Pennsylvania today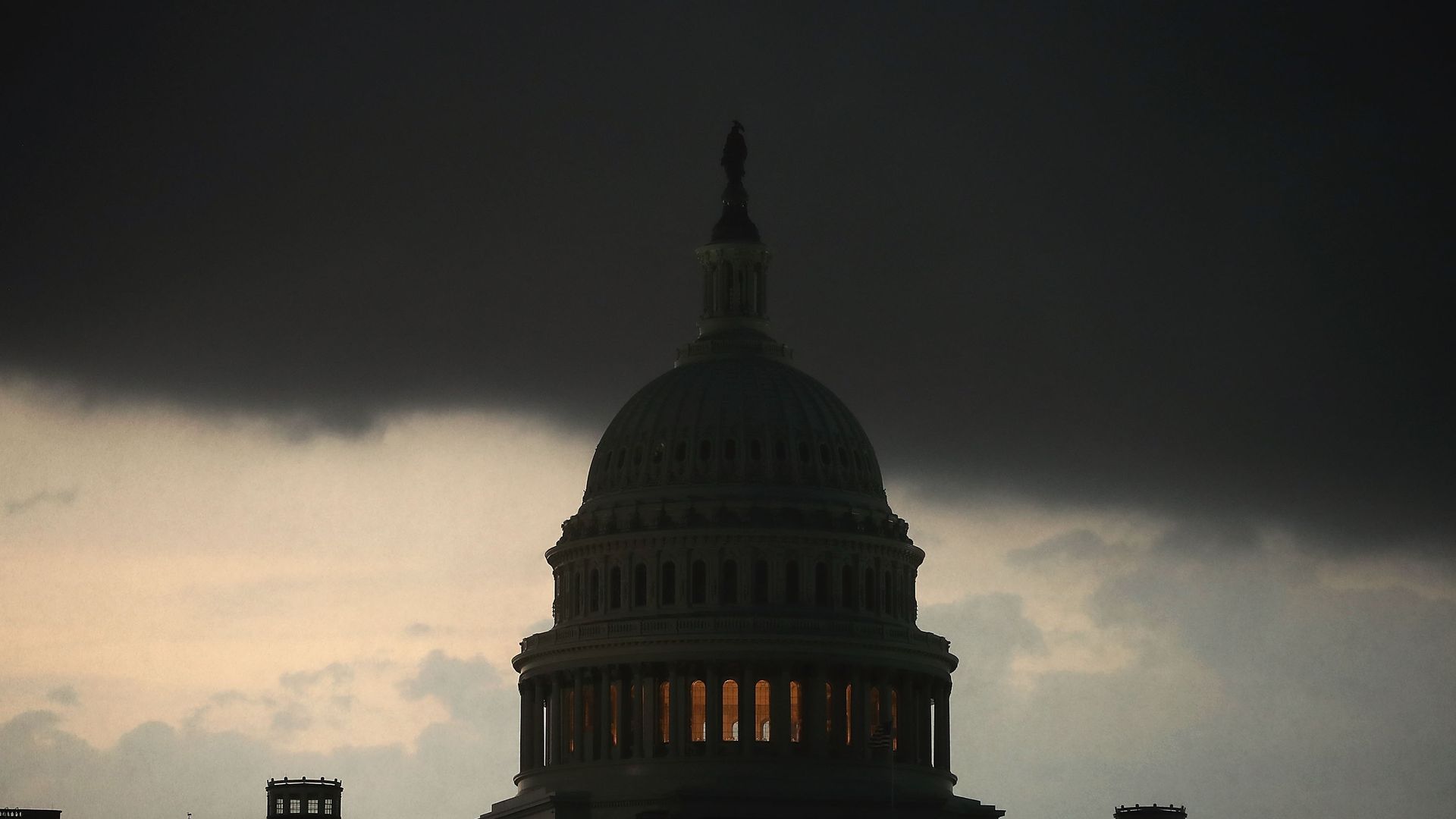 A day after a damaging weather event roared through Washington, a set of severe storms is hitting states in the Mid-Atlantic and New England regions, with expectations of derecho-like weather of wind damage, isolated tornadoes and large hail up to the size of a baseball.
Why it matters: The storms are likely to disrupt primary voting in central and eastern Pennsylvania, where every congressional district is holding a primary on Tuesday due to redistricting. They could also damage property and threaten lives from Washington to Boston, with New York City and Philadelphia at greatest risk.
What's happening now: All of the ingredients for an outbreak of severe thunderstorms are coming together on Tuesday, from the direction and speed of winds in the atmosphere to the presence of what's known as an "elevated mixed layer" at about 18,000 feet.
Such a phenomena can keep a lid on the atmosphere as heat and humidity build up during the day, triggering thunderstorms at the time when there is the most potential energy to tap into.
Already there are reports of power outages and severe weather warnings, with wind gust of 112 mph recorded in State College, Pa., earlier today.
Is this climate change? Some studies show that as the climate warms, days with an extremely unstable air mass will become more frequent, potentially leading to more events like this. But this is still an active area of research.
Go deeper: Stay on top of local watches and warnings from the National Weather Service and watch the latest satellite loop of the storms.
Go deeper