Self-driving cars may increase transportation's energy footprint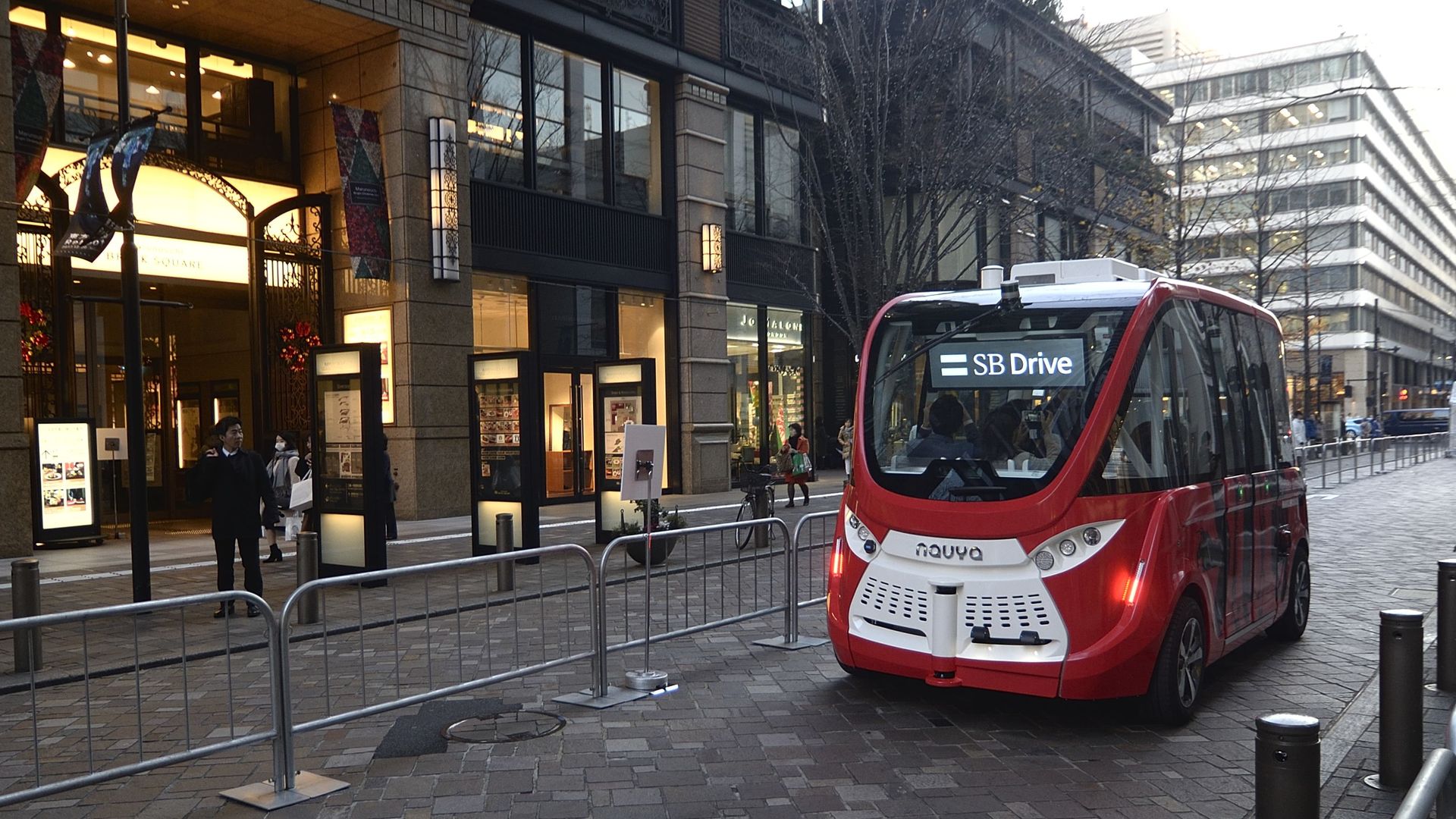 A shift to connected and automated vehicles (CAVs) could reduce the energy consumed by the U.S. light-duty fleet by 60% — or it could triple it, according to National Renewable Energy Laboratory estimates. The range stems partly from differing expectations of the engineering performance of CAVs and their associated infrastructure, but much more so from their anticipated levels of use.
Why it matters: CAVs are seen by some to herald a lower-energy future, but they could actually have the opposite effect if their convenience spurs more driving.
Over 80% of the variable costs of driving are the in the value of the driver's time. CAV travelers will reclaim part of that value by web surfing, working or sleeping. This reduced price will likely increase travel. Ultra-long commutes will become reasonable when drivers can simply hit the road at 4 a.m. and return to sleep for the ride to work. And when CAVs operate while empty, the traveler's time is eliminated, enabling such uses as sending the car home to avoid parking costs downtown.
Counteracting these travel-inducing effects demands policies to support shared deployment in the form of on-demand transit, which could mix public and private elements, rather than a CAV in every garage. Vehicle sharing favors close-in areas, with their lower demand for driving, because their trip density allows vehicles immediate return to service with other travelers. But even a self-driving Lyft or Uber system can swamp congested streets while leaving transportation gaps elsewhere.
The big picture: A transit system that integrates trains, buses and on-demand CAVs is the best scenario for energy consumption. But such a system requires proactive planning, rather than a default to the car-oriented policies inherited from an earlier era.
Jonathan Levine is a professor of urban and regional planning at the University of Michigan.
Go deeper