Rethinking the carbon budget message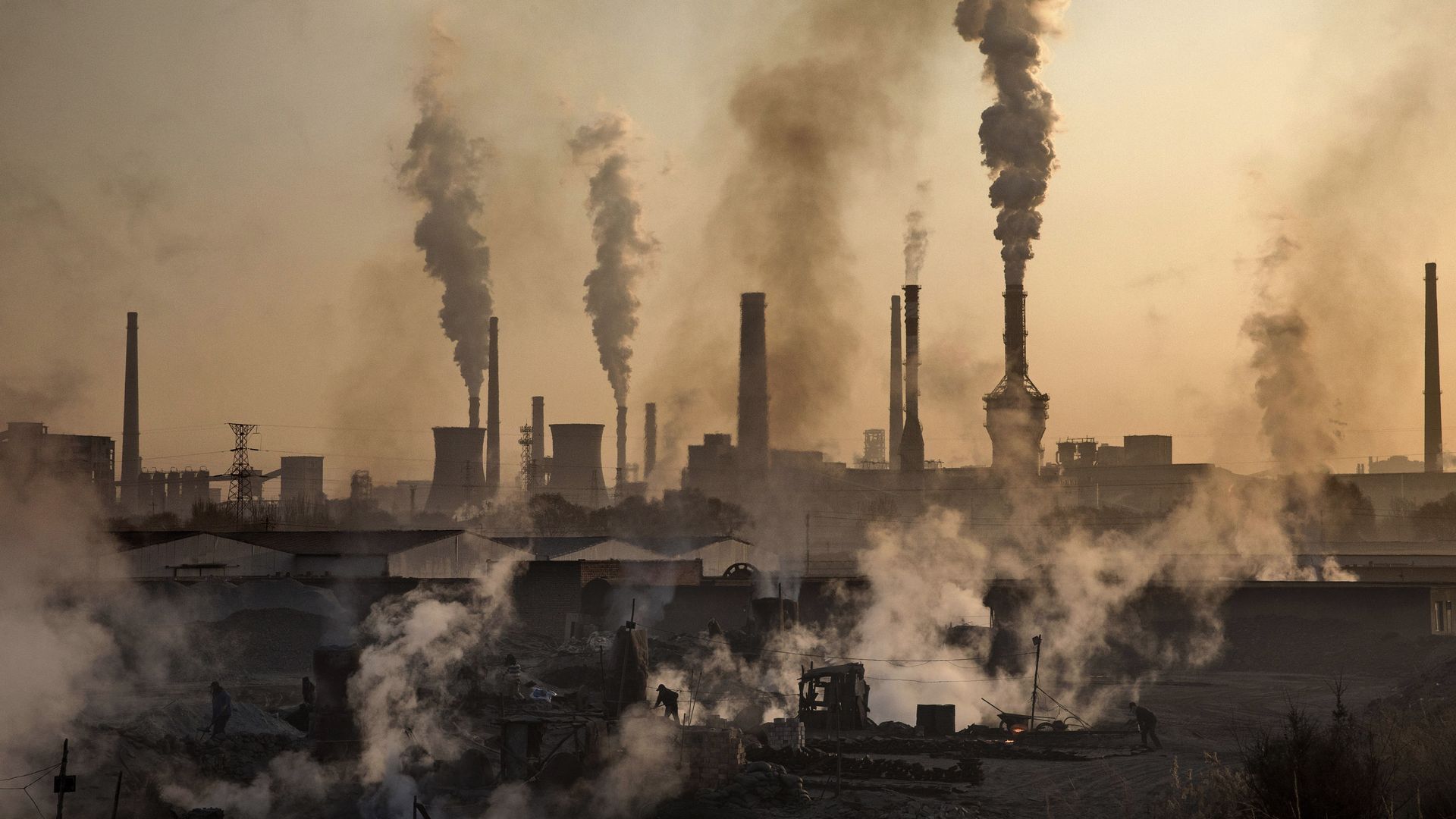 Two new analyses argue that a widely cited idea in climate policy and academic circles — to impose a carbon budget — has outlived its usefulness.
The argument: While the idea of a carbon budget has gotten a lot of traction in recent years, two pieces published Monday in Nature Geoscience say the specifics underpinning carbon budget studies have become so complicated and nuanced as to render the tool useless for actual policymaking.
Background: The concept of a "carbon budget" seems relatively simple. It's the notion that one can only "spend," or emit, a certain amount of greenhouse gases without exceeding global warming targets.
The details: The studies, one by Glen Peters of Norway's Center for International Climate Research and the other by Oliver Geden of the Max Planck Institute for Meteorology in Germany, take different approaches but reach the same idea.
Geden argues that from a political science perspective, the carbon budget needs to be reframed as an "if, then" problem to say that goals are only possible if policymakers take particular, ambitious steps.
Peters says the conflicting assumptions behind recent studies renders the concept useless for policymakers.
However, they both arrived at similar conclusions — ditch the carbon budget talk as it has been used to date.
Why it matters: Shifting estimates and assumptions behind these studies are confusing policymakers — and perhaps preventing them from taking the ambitious actions needed to limit global warming's severity, both authors conclude.
"The concept of a global carbon budget has been shaping how the broader climate community looks at the core of the climate mitigation problem today. But carbon budgets have only been able to influence climate policy talk, not decisions, let alone actions," Geden told Axios.
One level deeper: Both Geden and Peters cited a recent study that found nations might be able to emit a considerably more greenhouse gases and still meet the ambitious Paris agreement target of limiting global warming to as low as 1.5 degrees Celsius, or 2.7 degrees Fahrenheit, above pre-industrial levels.
But they argue such a goal is only possible if policymakers were to take drastic actions now, including steps that are not currently technically feasible — like deploying large-scale carbon removal technologies.
"And irrespective of the temperature target, carbon budgets are beside the point. They are too academic," Peters told Axios.
"What does 500GtCO2 mean?" Peters said, referring to 500 gigatons of carbon dioxide-equivalent. "I don't think many would know, you have to map it to a language people can understand, such as 40% below 1990 levels by 2030 (to take an EU example), net zero by 2050, etc."
The bottom line: How global warming is discussed, even if it's mostly within the world of policy wonks and science geeks, matters because it helps steer policy.
Go deeper