North Korea threatens to cancel Trump summit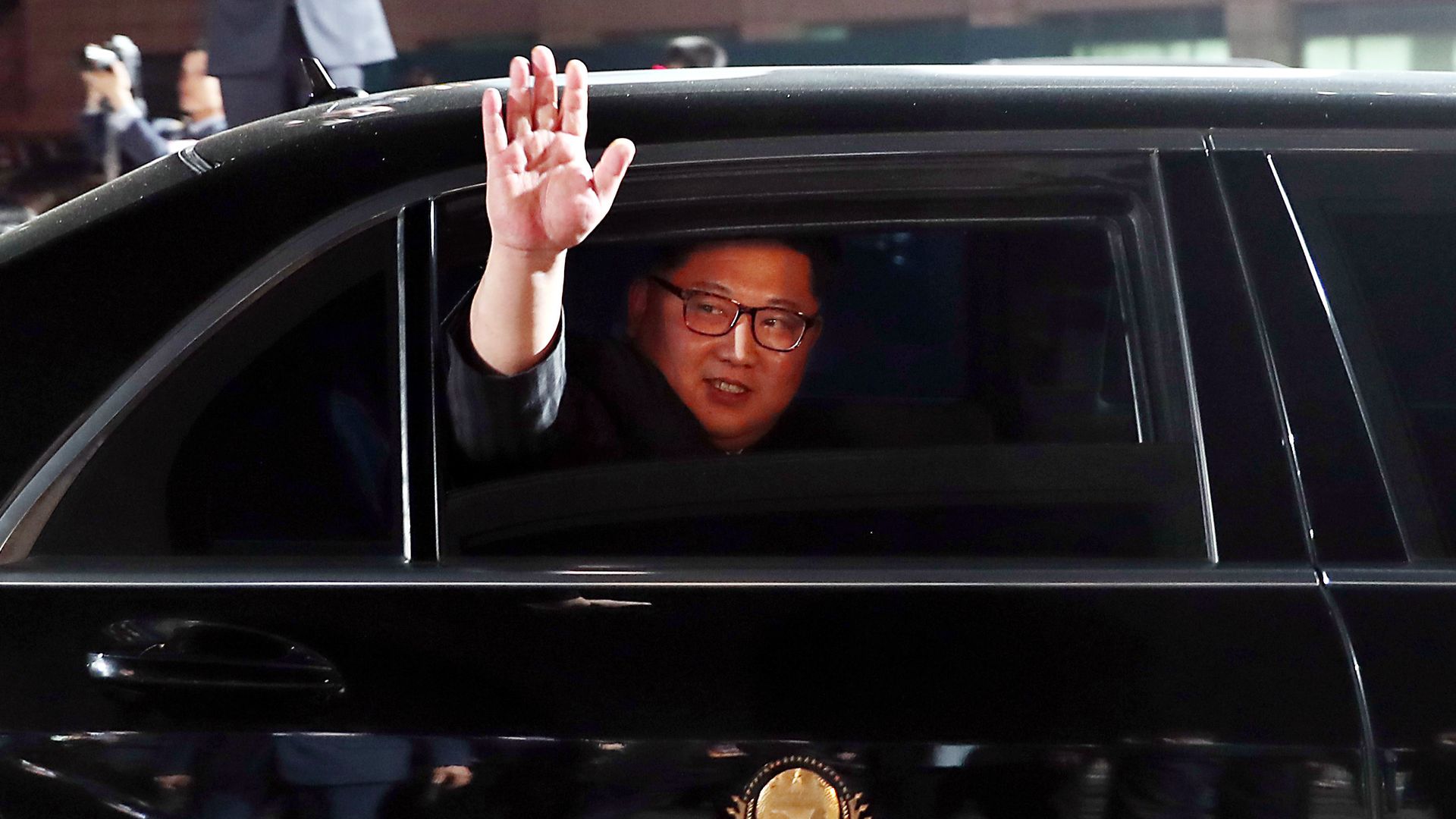 North Korea has cancelled talks with South Korea scheduled for Wednesday, and threatened to cancel next month's summit between President Trump and North Korean leader Kim Jong-un over joint U.S.-South Korean military drills, according to South Korean news agency Yonhap.
Why it matters: This is a dramatic change in tone from North Korea, which recently released three U.S. prisoners and began dismantling a nuclear test site as part of efforts to lay the groundwork for talks with Trump. North Korea has long viewed joint drills as rehearsals for invasion, but had remained uncharacteristically silent about exercises last month. Tuesday's objections were over an air force drill that began last week.
The statement, issued via the KCNA news agency, reads in part:
"This exercise targeting us, which is being carried out across South Korea, is a flagrant challenge to the Panmunjom Declaration and an intentional military provocation running counter to the positive political development on the Korean Peninsula. The United States will also have to undertake careful deliberations about the fate of the planned North Korea-U.S. summit in light of this provocative military ruckus jointly conducted with the South Korean authorities."
State Department spokeswoman Heather Nauert said the U.S. had "no information" on what was behind the North Korean warning:
"What we have to go on is what Kim Jong-un had said before, that he understands and appeciates the importance to the United States of having these joint exercises ... we will continue to go ahead and plan the meeting between President Trump and Kim Jong-un."
The Pentagon emphasized that that exercises were routine:
"While we will not discuss specifics, the defensive nature of these combined exercises has been clear for many decades and has not changed." 
Between the lines: With one month to go before the summit, scheduled for June 12th in Singapore, North Korea appears to be testing the Trump administration's boundaries. Josh Pollack, editor of the non proliferation review, says North Korea objects to Trump's "maximum pressure" stance. "They want to see a change in tone from the US, and so far they're not seeing it," he says.
Go deeper