HHS Secretary touts White House plan to lower drug prices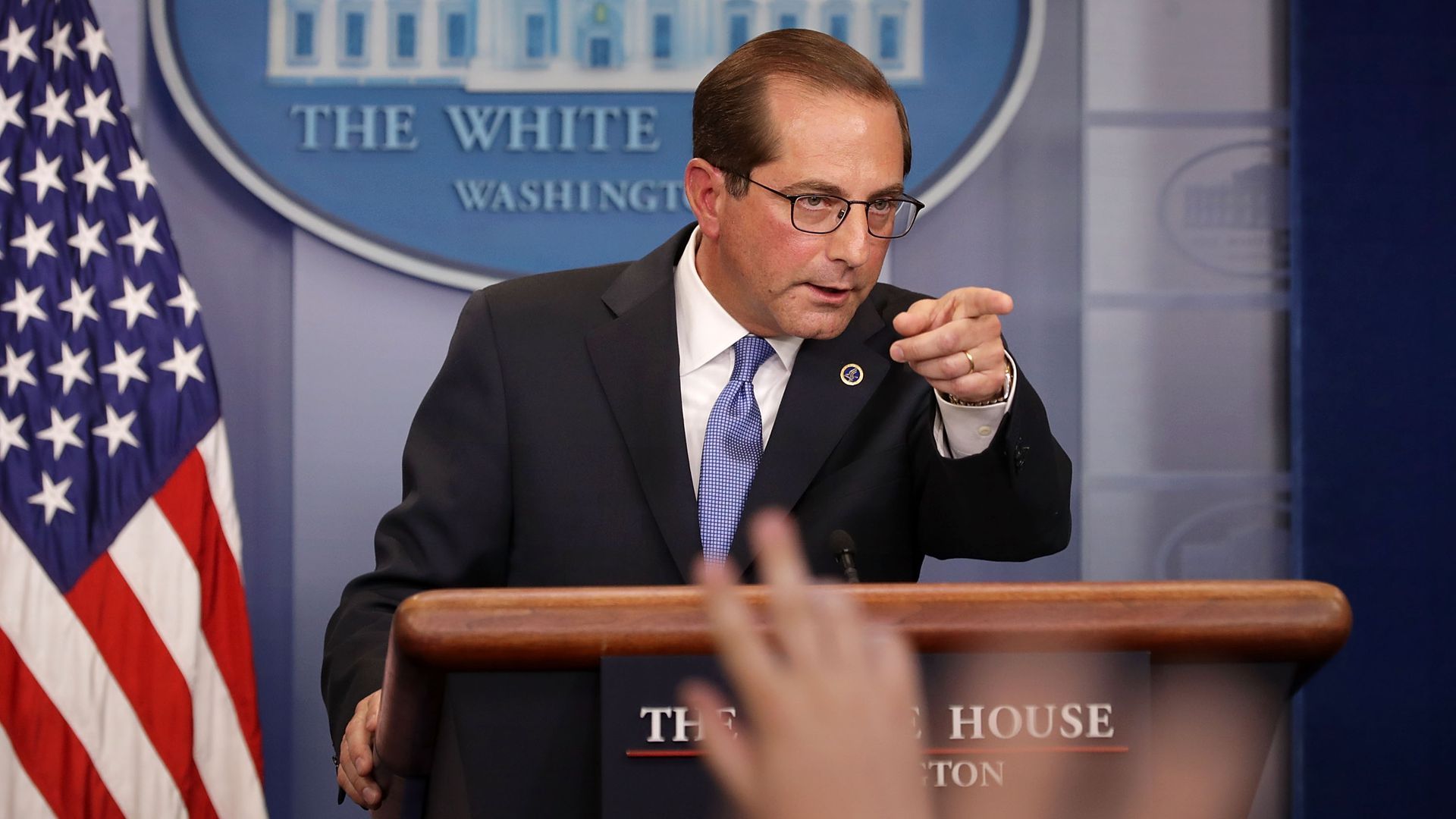 HHS Secretary Alex Azar implicitly pushed back yesterday on some of the "meh" reviews that initially greeted the White House's big plan to lower drug prices. "These are big moves, this is harnessing Medicare, this is negotiation," Azar told reporters.
Reality check: Yes, there are some potentially significant outcomes on the table here. The catch is that there are no assurances they'll actually happen.
On negotiations, Azar was talking about moving some drugs from Medicare Part B, which pays fixed prices, to Medicare Part D, where private companies negotiate discounts.
The drug pipeline is full of expensive Part B drugs. There are savings to be had there.
But, but, but: It's not clear how many drugs HHS could shift into Part D without congressional approval. It's not clear how many drugs HHS would want to shift into Part D. And it's not clear how steep those negotiated discounts would be.
The same applies to rebates. Azar very much sounds like a man who's seriously gunning for pharmacy benefit managers' rebates — the current system for negotiating bulk discounts on drugs.
Maybe, he said, he could reinterpret federal anti-kickback law to eliminate its protection for these rebates. Maybe he could forbid all payments from drug companies to PBMs, and maybe none of the PBMs' fees would be based on drugs' list prices. Would that apply beyond Medicare? Maybe.
The bottom line: If at the end of all this, Azar's most ambitious scenarios all come to pass — if PBMs are negotiating discounts for every drug Medicare covers, yet are no longer able to collect fees and rebates based on the high sticker prices of those drugs — it will be hard to deny that the Trump administration took a serious swing at drug prices.
But a lot of things have to happen before we get there. HHS needs to get the right answers from its lawyers. It needs some help from Congress. It needs the market to respond as expected. And it needs industry not to scuttle any of this along the way.
Go deeper