White House: Hamas is responsible for Gaza protester deaths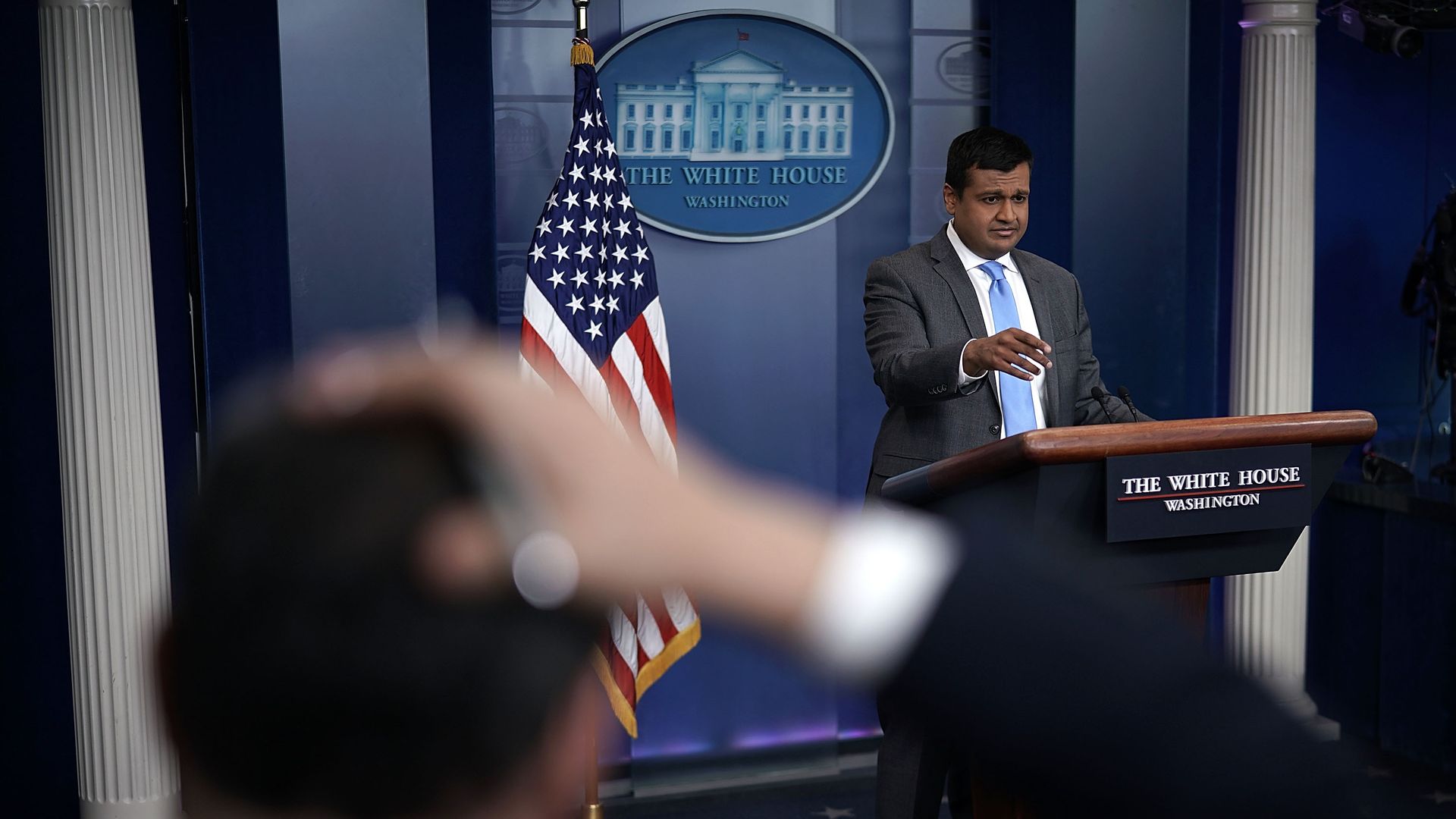 White House Deputy Press Secretary Raj Shah told reporters on Monday that responsibility for the dozens of Palestinian protestors killed in Gaza "rests squarely with Hamas" and that "Israel has the right to defend itself."
The big picture: The White House said it still hopes to help foster a peace agreement between Israel and the Palestinian territories and believes that the protests — sparked by the opening of the new U.S. embassy in Jerusalem — and deaths don't change that.
Other highlights from the briefing:
On Kelly Sadler's McCain comments: Shah said Sadler called and apologized to the McCain family privately. He added that she "came to work" on Monday and the matter is "being handled internally." 
On ZTE: Per Shah, President Trump asked Commerce Secretary Wilbur Ross to examine ZTE and as it was an "concern of the Chinese government" and part of the "give and take" between China and the United States.
1 fun thing: Trump also spoke with the Waffle House shooting hero James Shaw Jr. by phone this morning to "commend his heroic actions and quick thinking" when he wrestled a gun from the shooter last month.
Update: the second paragraph has been corrected to say Palestinian territories instead of Palestine.
Go deeper