The big picture: Tesla is bleeding top executive talent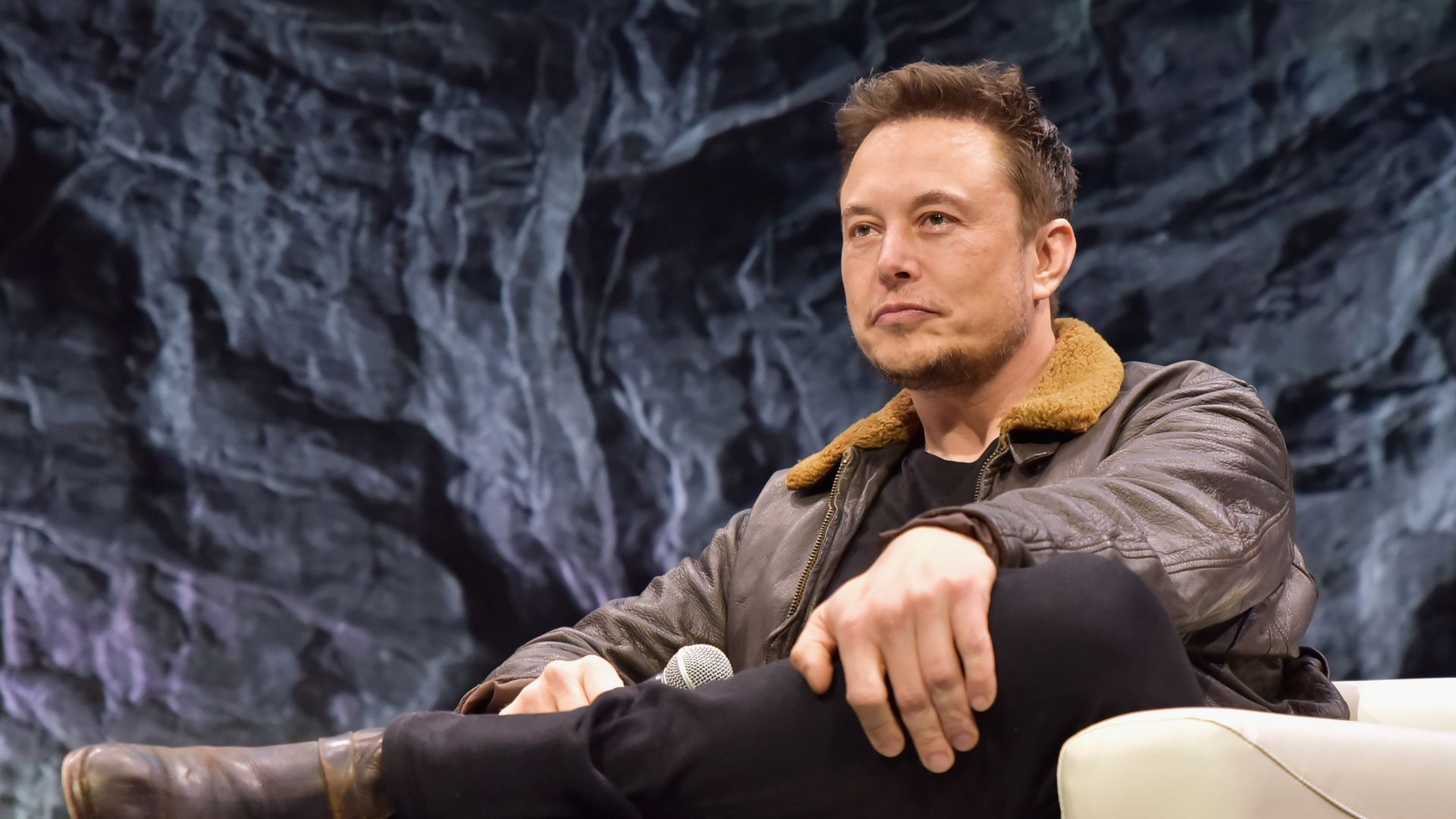 Elon Musk is betting on Tesla to succeed, but a relentless exodus of senior executives could be a warning sign about the company's future.
Why it matters: "It is never a good sign when almost all your senior executives are leaving with the stock price at a high," billionaire short-seller Jim Chanos told Bloomberg Opinion's podcast. "That's telling you there's something wrong. And I don't know what it is, but almost all the senior executives at Tesla see something and are leaving stock option packages on the table."
The list:
Doug Field, senior vice president of engineering, is taking time off to spend time with his family, though a company spokesperson said he is not leaving the company.
Matthew Schwall, director of field performance engineering, is leaving Tesla for its competitor in the self-driving car game, Waymo, per the Wall Street Journal.
Jon McNeill, Tesla's former head of global sales, left for a job as Lyft's chief operating officer in February.
Jim Keller, "the chip-design superstar who was in charge of developing [Tesla's] in-house artificial intelligence processor," quit for a gig at Intel in April, according to Fortune.
Eric Branderiz, the company's former chief accountant, exited for personal reasons in March.
Susan Repo, corporate treasurer and vice president of finance, left in March for a role at MOVE guides.
Diarmuid O'Connell, who was vice president of business development and had been with Tesla since 2006, was out in September 2017, according to Bloomberg.
Kurt Kelty, director of battery technology at Tesla, stepped down in August 2017, per the Verge.
Lyndon and Peter Rive, Musk's cousins, left Tesla in July 2017, per Business Insider. Peter Rive was head of solar products before his exit.
Chris Lattner, who came to Tesla from Apple to head up Autopilot, exited in June 2017, after just six months on the job, reports Business Insider.
Jason Wheeler left his position as chief financial officer in February 2017. He was replaced by Deepak Ahuja, who held the position before him and currently sits on Tesla's three-person management team.
Greg Reichow, vice president of production, took a leave of absence in May 2016 for a "well-earned break," per a Tesla spokesperson, reports Reuters. He has since taken a position at Eclipse Ventures, according to his LinkedIn profile.
Josh Ensign, vice president of manufacturing, also left in May 2016, per Reuters.
What Musk is saying:
"To ensure that Tesla is well prepared for the future, we have been undertaking a thorough reorganization of our company ... As part of the reorg, we are flattening the management structure to improve communication, combining functions where sensible and trimming activities that are not vital to the success of our mission."
— Musk in
a memo to employees
reviewed by the Journal
Go deeper