Updated May 14, 2018 -

World
At least 58 Palestinians killed in protests ahead of embassy opening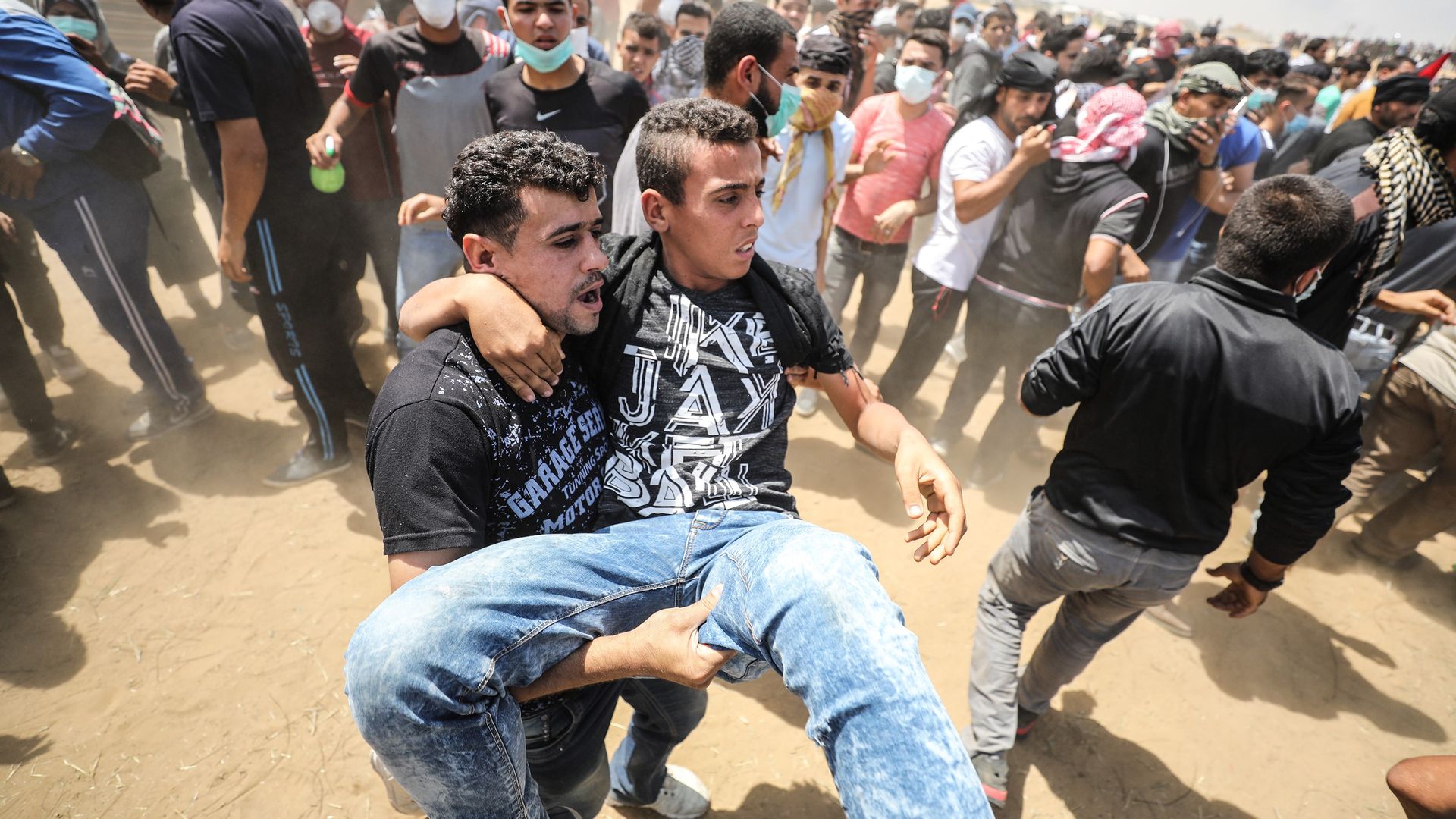 Israeli troops fired at hundreds of Palestinian protesters near the Gaza border on Monday, killing at least 58 people and injuring thousands of others, ahead of the opening of the U.S. Jerusalem embassy, reports Haaretz. Gaza health officials are continuing to update the numbered fatalities.
The big picture: This is now the bloodiest day in the Palestinian-Israeli conflict since 2014. Protesters have been setting tires on fire and throwing stones at troops in the West Bank, drawing live fire from Israeli forces. Hamas leaders have said they believe a border breach is possible Monday, and "Israel has warned it would prevent protesters from breaking through the barrier at any cost," reports the AP.
Timing: As Telegraph Middle East Correspondent Raf Sanchez points out, "This is not what the US State Department wanted as it tries to insist that moving the embassy will help achieve peace." A senior administration official said on Friday that they would work with law enforcement to consider potential security risks.
Protesters have been marching along the border since March, and more than 2,300 have been wounded and 49 Palestinian protesters killed.
The protest also recognizes the 70th anniversary of Nakba, which commemorates the displacement of thousands of Palestinians before and after Israel declared independence in 1948.
This post is being regularly updated. Check back for more.
Go deeper