Iraqi election upset could increase pressure for U.S. troop withdrawal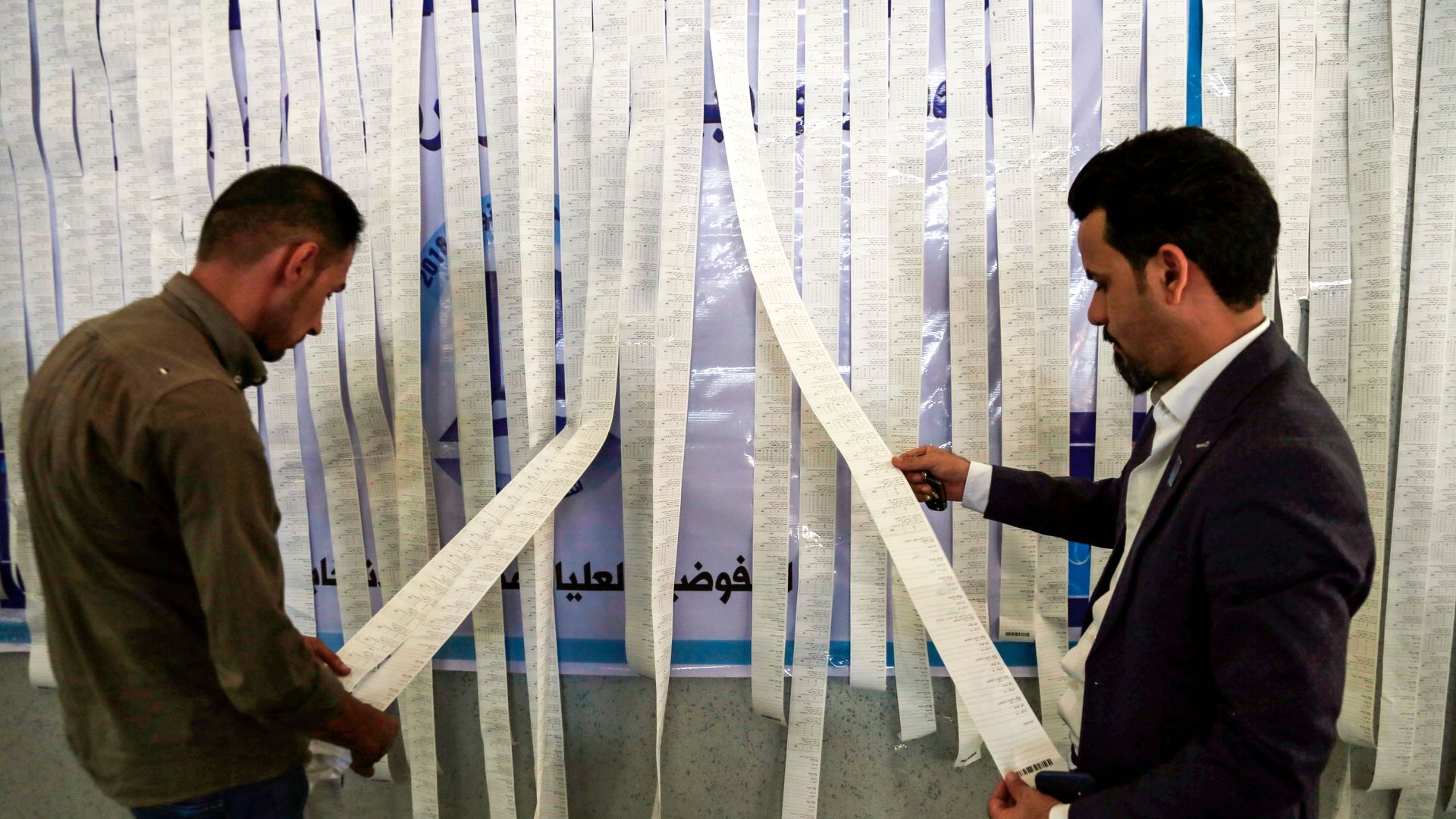 Following Iraq's parliamentary elections on Saturday, the political coalition of Muqtada al-Sadr — the firebrand nationalist Shiite cleric — has emerged as the surprising frontrunner, followed by Fatah, an alliance of leaders of Shiite paramilitary groups with close ties to Iran.
Why it matters: If the initial results are borne out, the new government will likely be far less favorable to the U.S. The next prime minister will have the power to call for a U.S. withdrawal, and the two leading coalitions have deep ties to armed groups that fought the American presence over the last decade.
While just over half of Iraq's provinces have reported results, some trends are clear:
Turnout was low at 44.5 percent — the lowest since the 2003 U.S. invasion — appearing to reflect the Iraqi electorate's growing apathy and frustration with the country's political class.
Prime Minister Haider al-Abadi is underperforming in third place. A key ally and U.S. partner in the fight against ISIS, al-Abadi was expected to win a second term.
The U.S. still has over 5,000 troops in Iraq as part of campaign to defeat ISIS, but they are there only at Iraq's discretion. Both al-Sadr and Hadi al-Amiri, the leader of Fatah, have long opposed the presence of U.S. troops in Iraq. Even if al-Abadi were somehow to hold onto his office, it is safe to assume that pressure for a quick U.S. drawdown will increase.
What's next: The Iraqi electoral commission is expected to release official results on Wednesday evening. The coalition that wins the most votes will then be charged with forming a government that can win parliamentary endorsement. As no coalition is expected to win an outright majority, government formation could take months.
Hardin Lang is vice president for programs and policy at Refugees International.
Go deeper