HHS: Trump's plan for drug prices does have more negotiations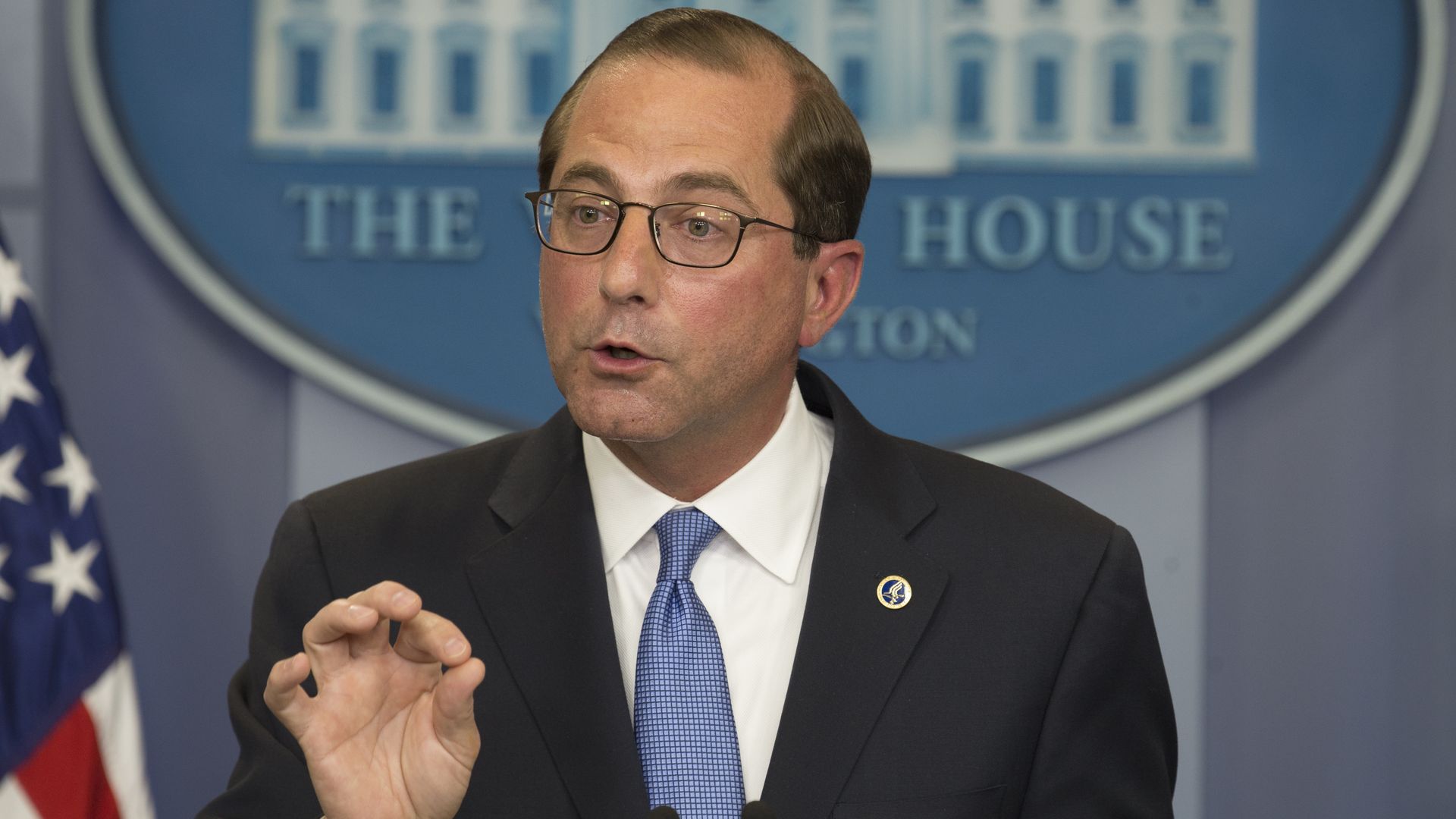 Health and Human Services Secretary Alex Azar said today that the Trump administration's plan for lowering drug costs relies on expanded price negotiations — just not the kind Democrats have called for in the past, and which President Trump seemed to embrace during the campaign.
The catch: The administration's plan would pull more drugs into an existing system of price negotiations within Medicare. But it's not clear how many drugs would be affected or how much of that shift the administration could make on its own, without help from Congress.
Between the lines: Some early reaction to the White House's drug-pricing plan — including from Democrats pooh-poohing it — has focused on the fact that it does not call for Medicare to directly negotiate what it will pay for prescription drugs.
The other side: "These are big moves, this is harnessing Medicare, this is negotiation," Azar told reporters today.
He dismissed direct government negotiations as "trite, gimmicky, political proposals."
How it works: Instead, the administration wants to move some drugs from Medicare Part B into Medicare Part D.
Part B covers drug administered by a doctor; it pays a fixed rate for those services.
Part D covers drugs you take yourself; it relies on privately administered insurance plans, which negotiate discounts off of drugs' sticker prices.
So, moving some drugs from Part B to Part D would expose them to price negotiations from which they're currently shielded.
The big questions: Azar said the administration is still figuring out which drugs to move into Part D.
It's also not clear how aggressively HHS could move on its own. Azar said he could move at least some drugs from Part B to Part D, using his authority to conduct payment experiments. But the administration has also asked Congress for express authority to make such moves.
Go deeper