AT&T faces a Trumpworld reality check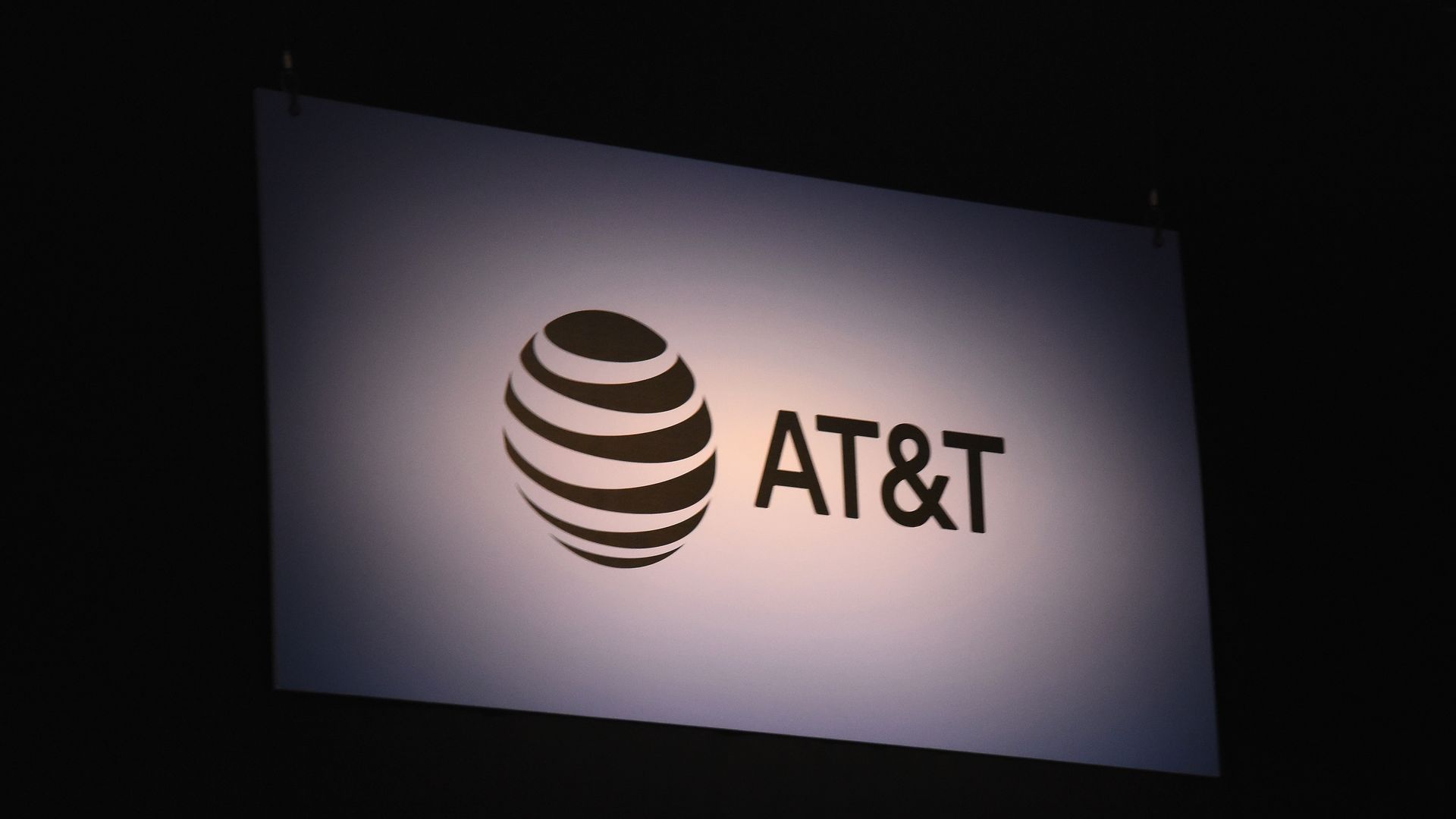 The ouster of AT&T's top lobbyist caught D.C. telecom insiders by surprise and underscored that even the most well-oiled Washington machine isn't immune to inadvertent entanglement with Trumpworld scandal.
Why it matters: News that AT&T paid Trump lawyer Michael Cohen for "insights" about the administration couldn't have come at worse time for the company, which just wrapped its trial against the Justice Department over its $85 billion bid for Time Warner. Judge Richard Leon is in the midst of finalizing his decision, expected to come on June 12.
The backdrop: Hiring a political consultant to understand a new administration isn't unusual — particularly after Trump's unexpected victory in 2016, just after long-time lobbyist Bob Quinn took over as AT&T's head of government affairs. Quinn had a unique problem: Trump's campaign trail opposition to AT&T's bid for Time Warner and his disdain for CNN, a key Time Warner property.
The $600,000 paid to Cohen is a drop in the bucket for AT&T, which spent $16.78 million in lobbying last year, according to federal disclosures. (AT&T said it wasn't aware of the controversy surrounding Cohen when it engaged him, per Bloomberg.)
And it didn't get much bang for the buck: Trump's DOJ still blocked AT&Ts proposed merger.
AT&T had tried to raise the question of whether Trump directed the DOJ to block the deal. On Saturday, Trump's lawyer Rudy Giuliani told NBC News that "the president did not intervene."
In an email to employees Friday, AT&T CEO Randall Stephenson called hiring Cohen a "big mistake," and announced Quinn's immediate retirement.
In theory, this sort of story shouldn't factor in to a judge's decision in a merger case —and current speculation is that the judge is likely to rule in AT&T's favor. But it seems the company thought that keeping the status quo was too risky.
"Someone at AT&T is worried that Judge Leon was seeing the headlines," said a telecom industry source. "Why else would you so publicly force out your head of government relations?"
Quinn is a well-known player in the D.C. telecom world with long-standing relationships at the Federal Communications Commission and throughout advocacy organizations and other companies' D.C. shops.
"I'm in total shock, to be honest with you," said one long-time Capitol Hill staffer of his departure.
He had spearheaded AT&T's strategy to use it's lobbying heft to take on Silicon Valley. Needing Time Warner to compete against Google and Facebook became a key argument for the merger, in fact. He previously was AT&T's chief privacy officer.
Even those who don't agree with Quinn's politics or lobbying style were surprised he took the fall. He'd won the trust of top management, and AT&T's notched a lot of de-regulatory wins at the FCC under his watch.
Other D.C. set-backs for the company haven't led to office shake-ups. When regulators flatly rejected AT&T's attempt to buy T-Mobile in 2011, no one was forced out. The point man during that time, Jim Cicconi, (Quinn's predecessor) is now retired and still on retainer for the company.
Bottom line: The shake-up certainly won't cripple AT&T's D.C. operations. But it's disorienting for its almost 100-person team at a time when clear direction is crucial.
Go deeper: Axios' David McCabe explains AT&T's war with Google and Facebook for regulatory wins and digital advertising dollars.
Go deeper