Trump's attempt to forge a new international order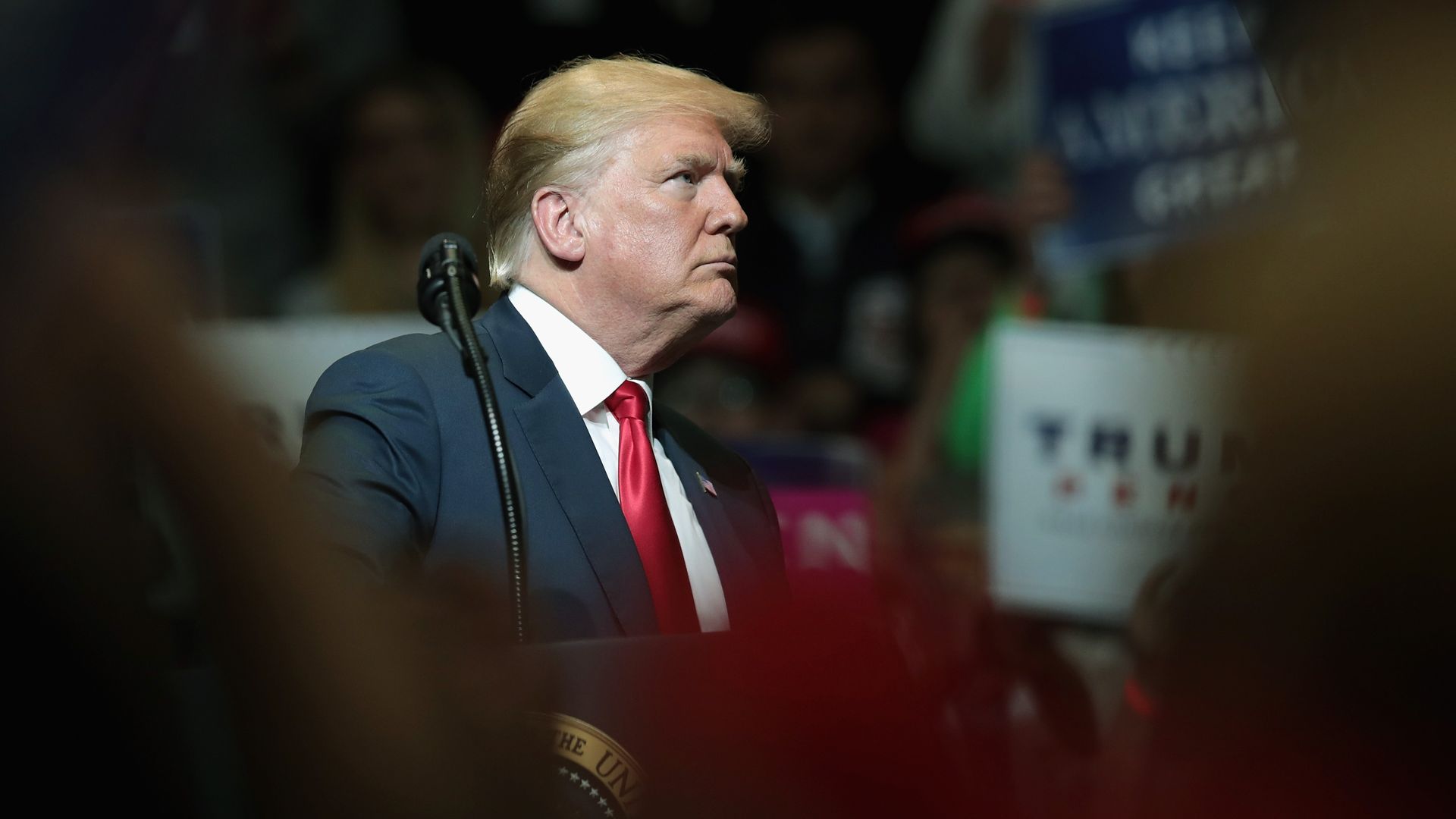 "The decision to pull out of the Iran deal is the latest example of the administration's aggressive unilateralism," Financial Times chief foreign affairs commentator Gideon Rachman writes from London (subscription).
The big picture: "America's allies may harrumph that it is unacceptable for the US to walk away from the Iran deal or the Paris climate accord, but there is not much they can do about it. After all, European allies depend not only on the dollar, but also ... on American military protection."
The state of play: "The Trump administration's stance on Iran is rejected by all the other signatories to the Iran deal (France, Germany, the UK, China, Russia, the EU) — although it does have the support of Israel and Saudi Arabia. Similarly, Mr. Trump's approach to trade and climate change has not attracted any significant allied support."
What's changing: "In normal times, the US relies on the 'rules-based international order' — a network of laws and institutions that it and its allies have largely shaped over many decades. ... But for a rules-based order to work, the US has to be able to demonstrate that it is willing, on occasion, to be constrained by the rules."
Why it matters: "[T]he Trump administration is seeking to move to a power-based order — in which the US lays down the law and others are compelled to follow. That may work for a while, but it is also an invitation to rivals to test America's will through unilateral actions in Europe, Asia and the Middle East. And that is a recipe for a much more dangerous world."
Go deeper