Oprah's call to action for college graduates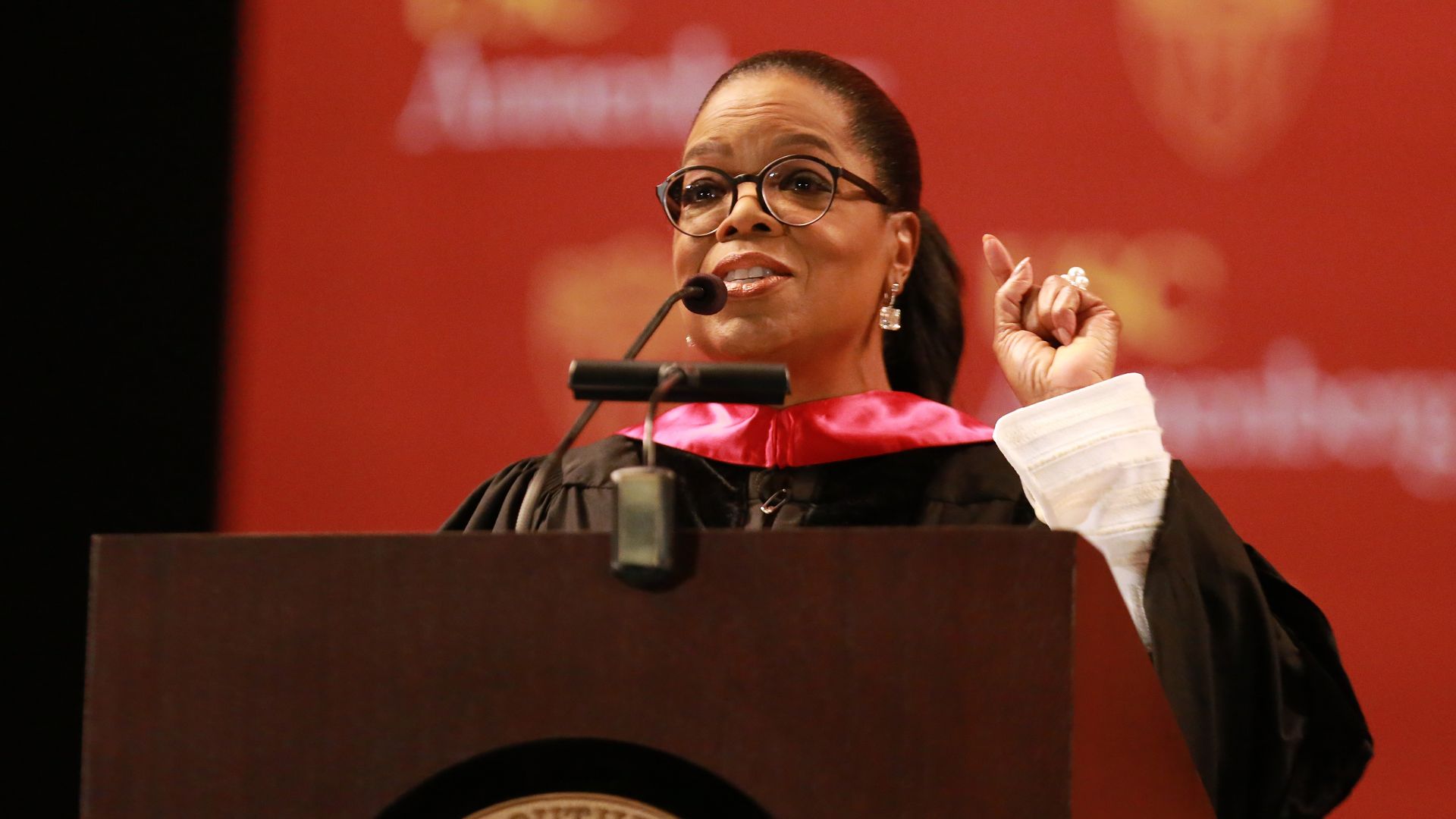 Oprah Winfrey delivered the commencement address at the University of Southern California's Annenberg School for Communication and Journalism Friday, calling on graduates to fight the "hysteria" driving American politics.
"This moment in time, this is your time to rise. Even though you can't go anywhere — you can't stand in line at Starbucks, you can't go to a party, you can't go anywhere without everyone talking about how bad things are, how terrible it is ... And this is what I know: The problem is everybody is meeting hysteria with more hysteria, and then we just are all becoming hysterical, and it's getting worse ... If they go low — thank you, Michelle Obama — we go to the polls."
— An excerpt from Oprah's speech
Go deeper