Iraq's election takes the country's temperature post-ISIS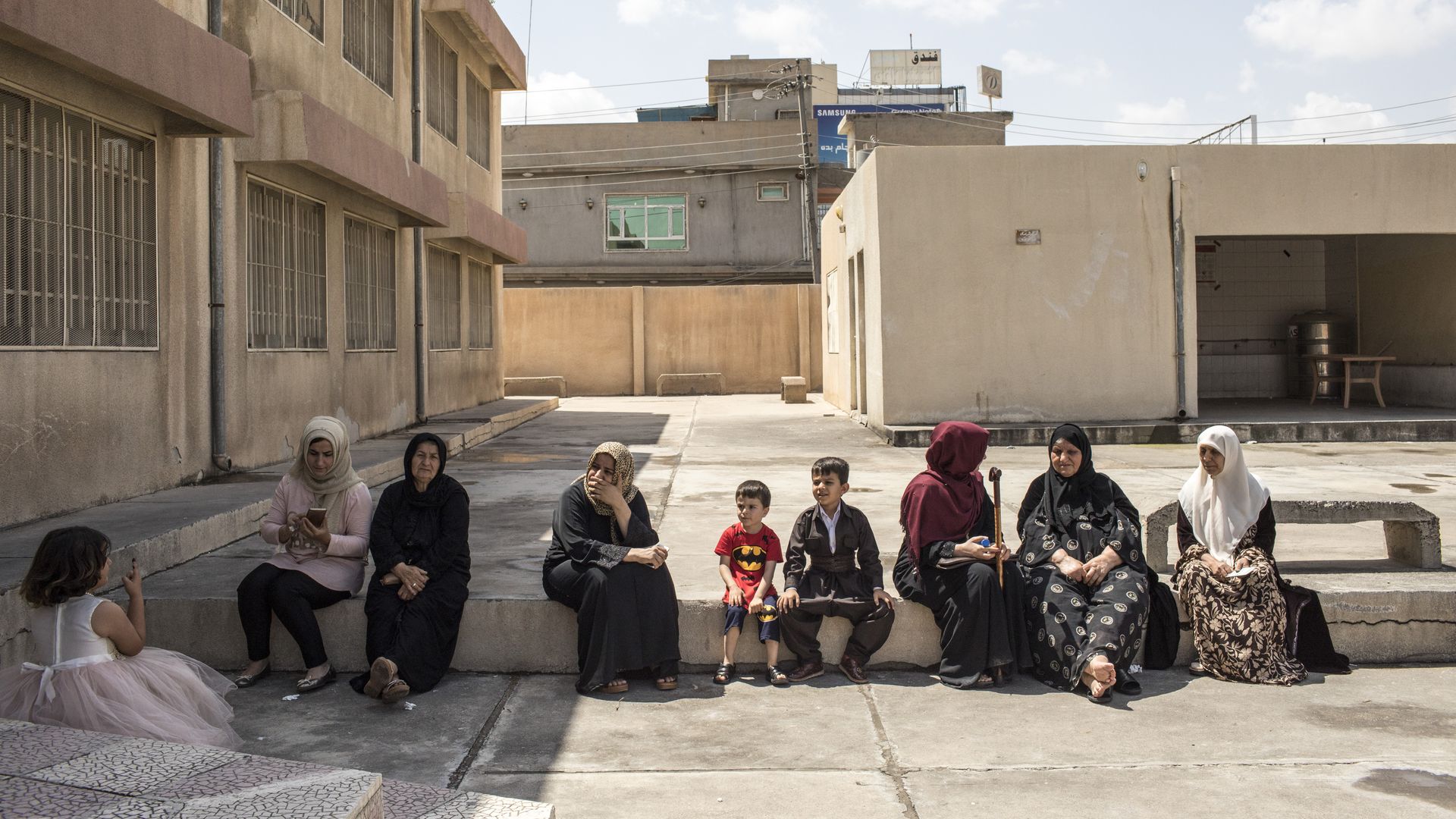 Polls have closed in Iraq's first national parliamentary election since the defeat of ISIS, and voter turnout was markedly low, reports the AP.
The big picture: The election is "a litmus test for the mood of the country in the wake of a tumultuous few years," former Iraqi Ambassador to the U.S. Rend al-Rahim writes for the Atlantic Council. Results will trickle in over the next 48 hours.
The backdrop...
"During four years in office, Iraqi Prime Minister Haidar al-Abadi has racked up a list of achievements that would make most politicians envious," the AP's Phillip Issa and Qassim Abdul-Zahra report.
"He prevailed over an Islamic State insurgency that at its peak controlled one-third of the country. He steered Iraq's economy through a collapse in global oil prices. And he foiled a Kurdish bid for independence."
"And yet, despite that record, a second term is far from assured" as results come in from Saturday's election.
"[T]he country continues to struggle with an economic downturn sparked in part by a drop in global oil prices."
And the unified Shiite parliamentary block that voted for Abadi in 2015 has split into five competing factions.
The details...
Driving low turnout was a 24-hour government curfew that began at midnight on Election Day. Voters complained about having to walk miles to polling stations, per AP, and Abadi lifted the curfew later in the day.
One exception to low turnout was in Mosul — a city ravaged by ISIS occupation — where 40% of those eligible to vote cast ballots.
Polling stations used electronic voting systems for the first time this year, and voters reported that there were technical difficulties at the polls.
What's next: Though results will be finalized in the next couple of days, the process of choosing a prime minister could take months, per the AP.
Go deeper