Giuliani says Trump wasn't aware of Cohen's consulting gigs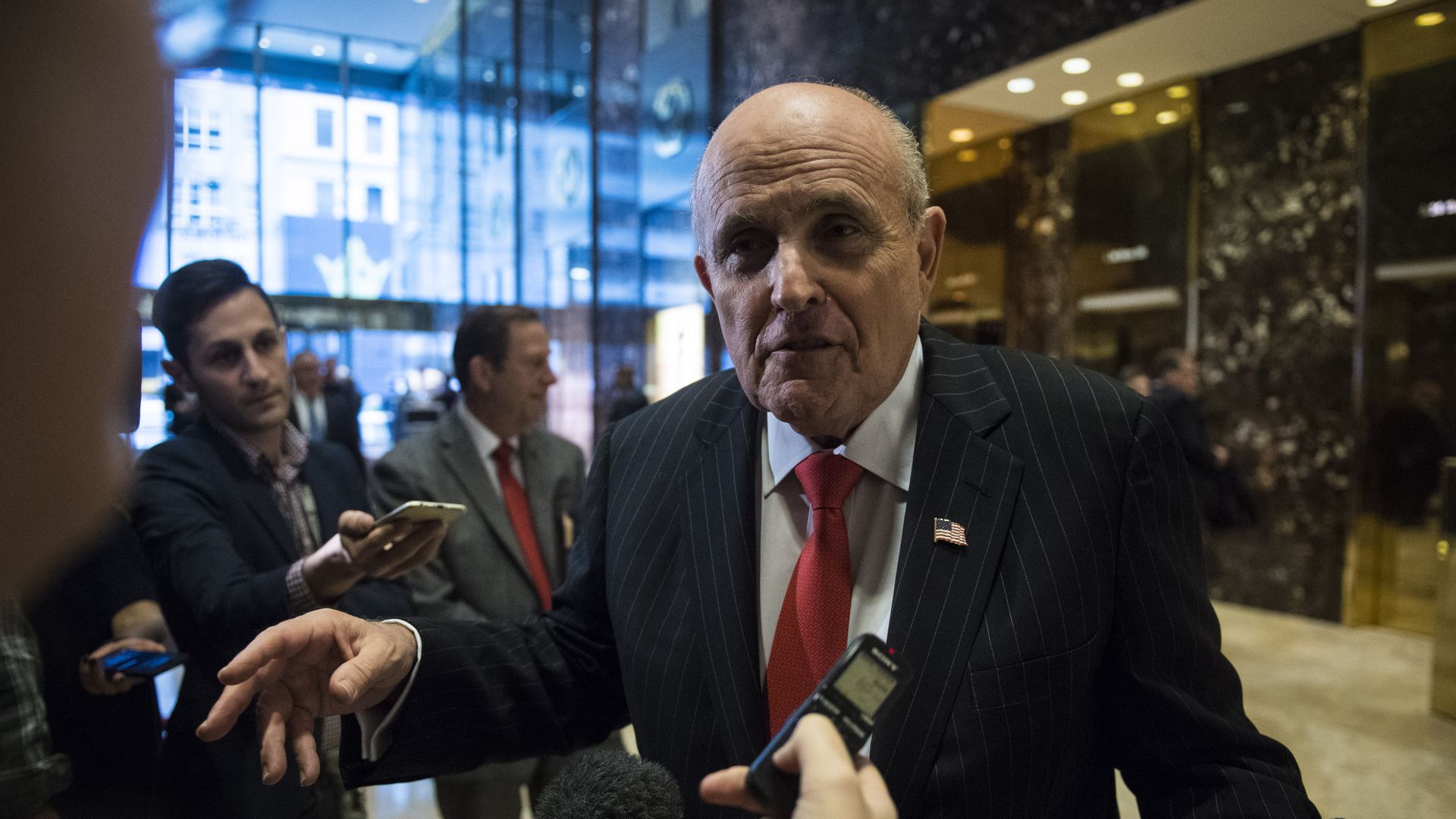 President Trump's lawyer Rudy Giuliani told HuffPost that the president had no knowledge of the payments Michael Cohen received from companies for insight into the administration's policies, adding that Trump had a role in the Justice Department's decision to block AT&T's proposed merger with Time Warner.
"Whatever lobbying was done didn't reach the president ... He did drain the swamp ... The president denied the merger. They didn't get the result they wanted."
— Giuliani to HuffPost
The context: AT&T was one of the companies that paid Cohen. Their $600,000 payment was reportedly intended for Cohen to advise on the Trump administration's view of the merger.
Go deeper